Use a Browser/ Desktop App
Open the CocoFax webpage on a browser to enter your account
Click Outbox on the left menu

Check the status of your faxes being sent on this page
It will be shown under States if your fax transmission is still in progress or has failed. If the fax is sent successfully, you can find the record by clicking Sent on the left menu.
Use a Phone
Open the CocoFax app on your phone
Click the

icon on the upper left corner and a menu will pop up
Click Outbox on the menu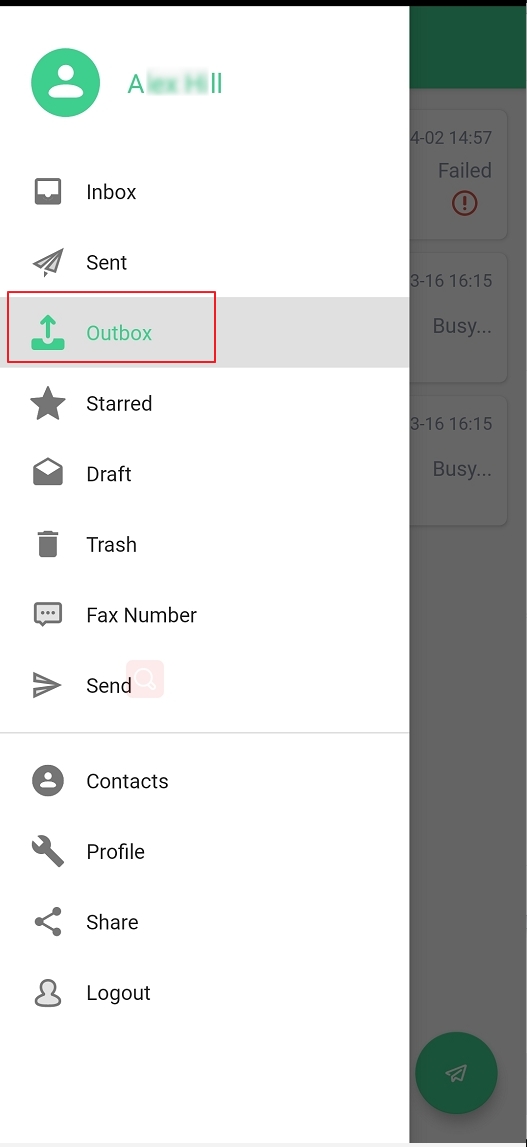 Check the status of your faxes being sent on your mobile page
Still can't find what you're looking for?