Home  > 
RingCentral Alternative
CocoFax: A More Cost-effective Alternative to RingCentral Fax
CocoFax is a holistic approach to online faxing, a great alternative to RingCentral Fax. RingCentral's fax component is just a part of its VoIP empire, whose strength lies primarily in its VoIP, non-fax features. While CocoFax is more fax-oriented and always trumps RingCentral when it comes to fax capability. If you also care about cost-effectiveness, simplicity, and customer support, then CocoFax is certainly your best bet.
30-Day Money-Back Guarantee
Features & Pricing
CocoFax Charges Less but Offers More
Compared to RingCentral, CocoFax is a more reasonable budget-friendly alternative that doesn't skimp out on quality. In general, CocoFax offers virtually all RingCentral's fax functions, whereas the latter lacks many of our killer features, such as the option to archive all your faxes to Google Drive, enable 2-factor verification for optimal security, or to create contacts groups for faster faxing.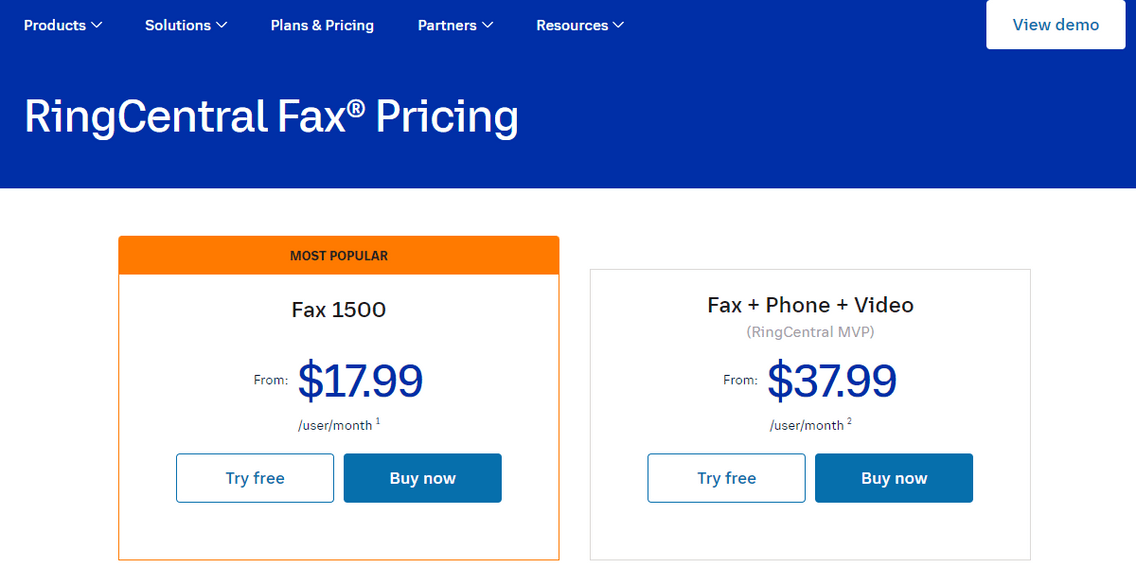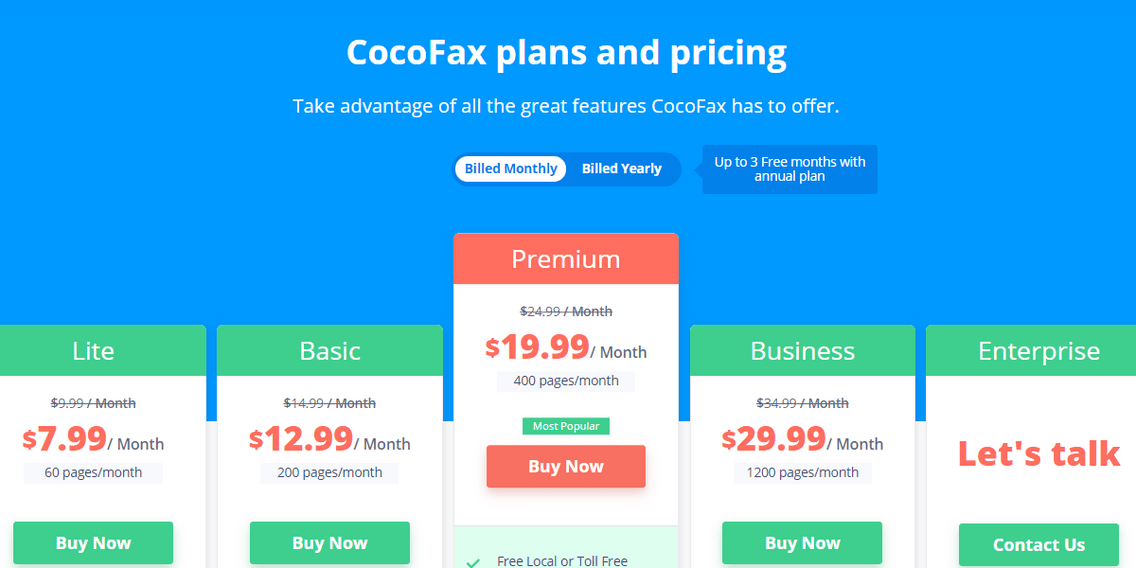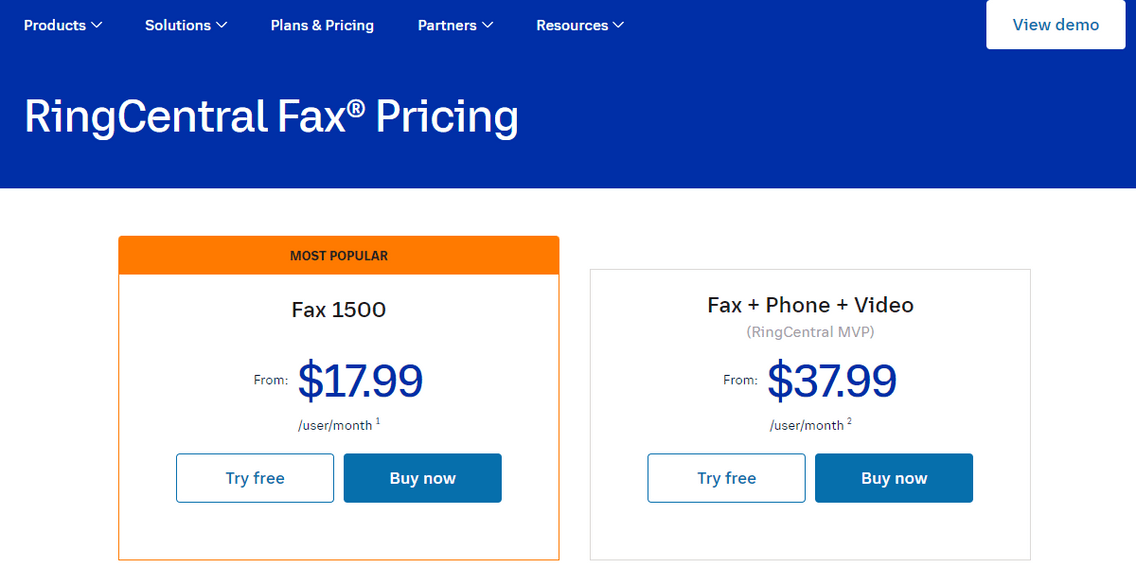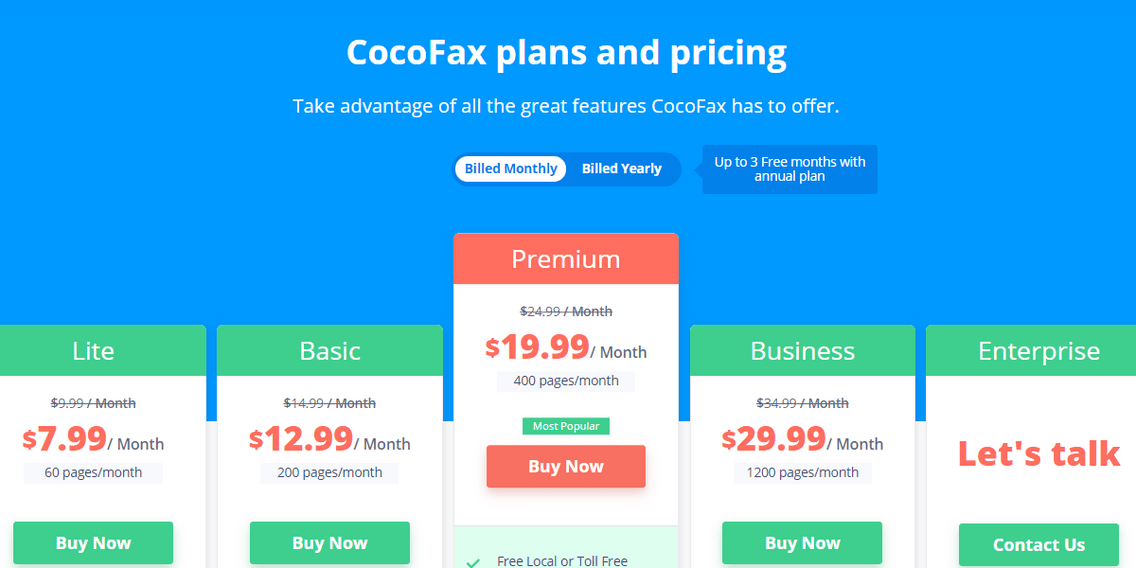 CocoFax Offers More Pricing Plans That Suit All Pockets
RingCentral offers only 2 pricy plans mainly for mid-volume faxers, with literally no consideration for occasional, light, and heavy faxers. By comparison, CocoFax's wide range of plans and packages factors, and more. An in various demands of different fax users, scaling up from 10 pages, 60 pages, to 200 pages, 400 pages, to 1200 pagesyone with faxing needs can find a suitable and affordable plan with CocoFax.
CocoFax Is Much More Focused on Fax Capability
RingCentral is a family of tools for business communications. It's distracting VoIP features are useless to most faxers and quite hamper their fax journey. As opposed to its base plan, RingCentral's advanced suite only adds more non-fax features, so those expecting extra fax capability to come with their costlier purchase will only be disappointed.
In contrast, CocoFax is a dedicated fax platform that is designed specifically for faxing needs. You'll be able to utilize more value-added fax features as you upgrade your plan, say two-factor authentication.
CocoFax Outstrips RingCentral Fax in Interface
CocoFax's surface always directs users straightforwardly to wherever they want, making sure there is as little interaction with the website itself as possible on the users' side. Unlike RingCentral, CocoFax doesn't offer VoIP features, and that does make for a simpler interface to handle your faxing tasks. While Ring Central's end-users have been complaining about its complicated, over-loaded, and perplexing web design.
RingCentral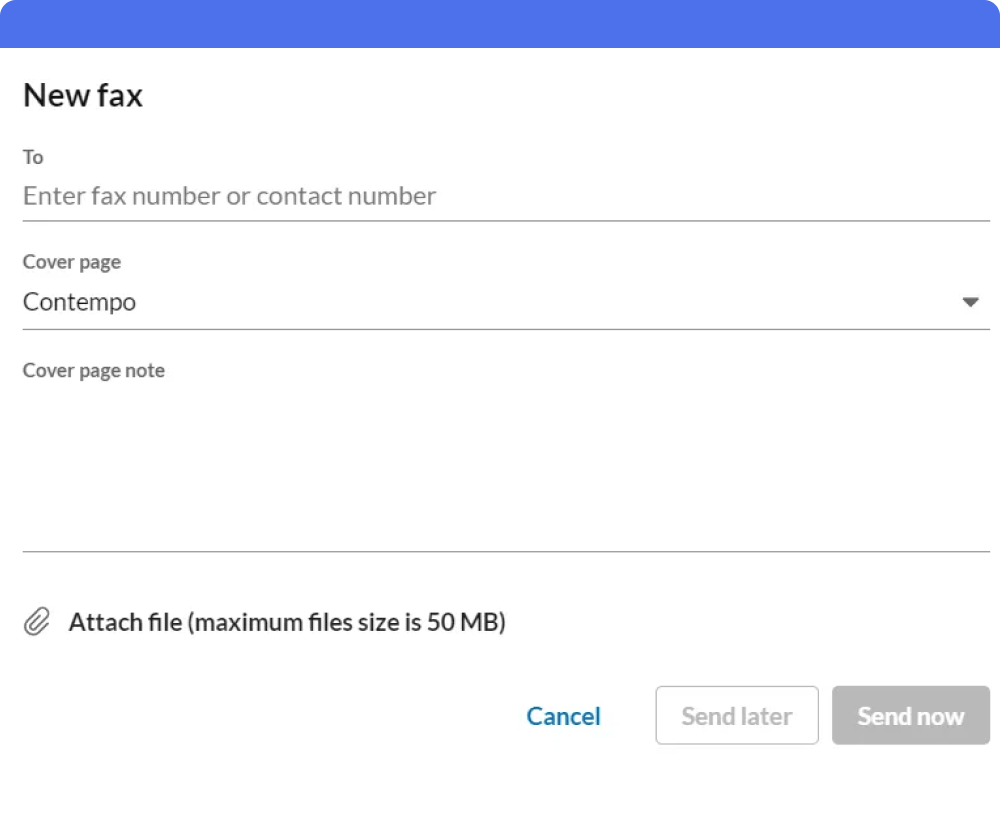 CocoFax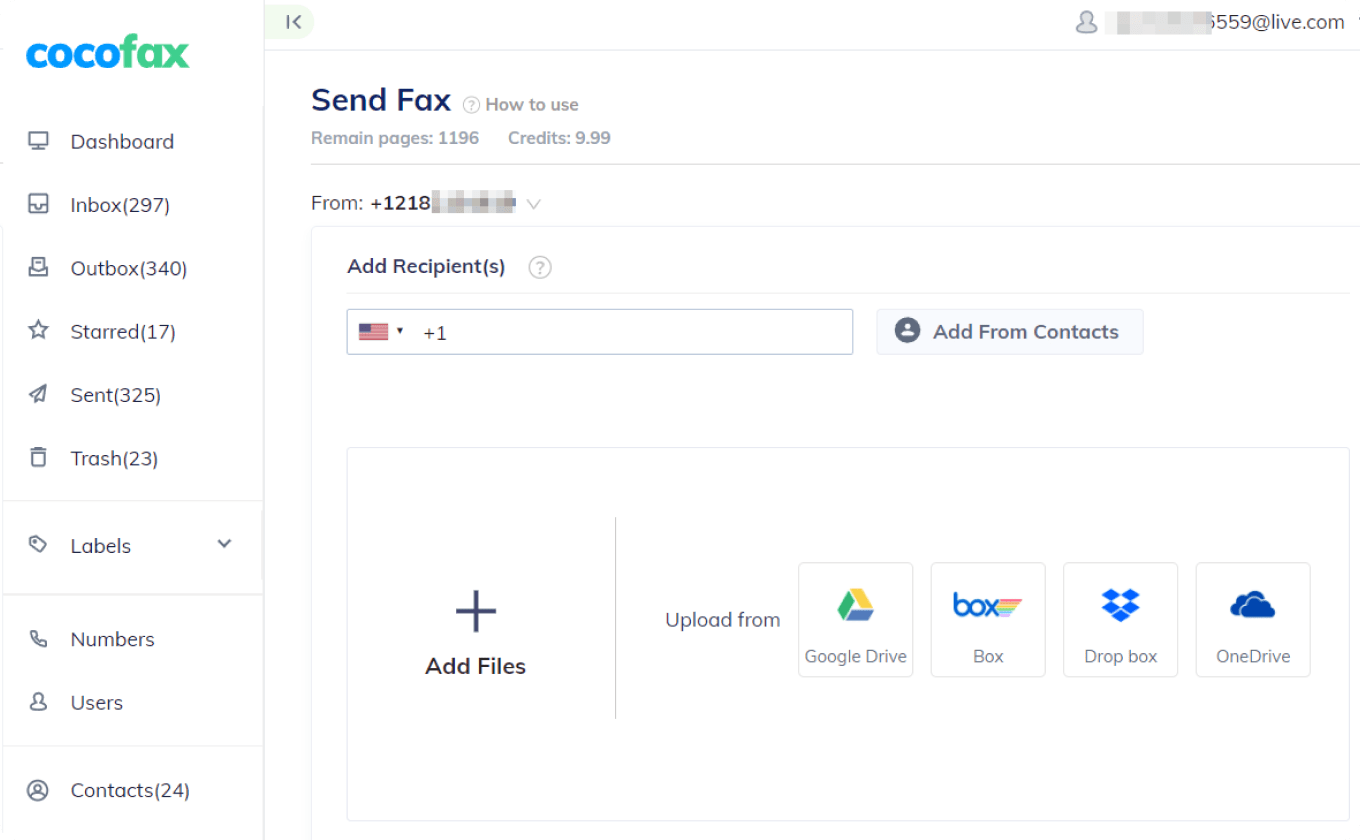 RingCentral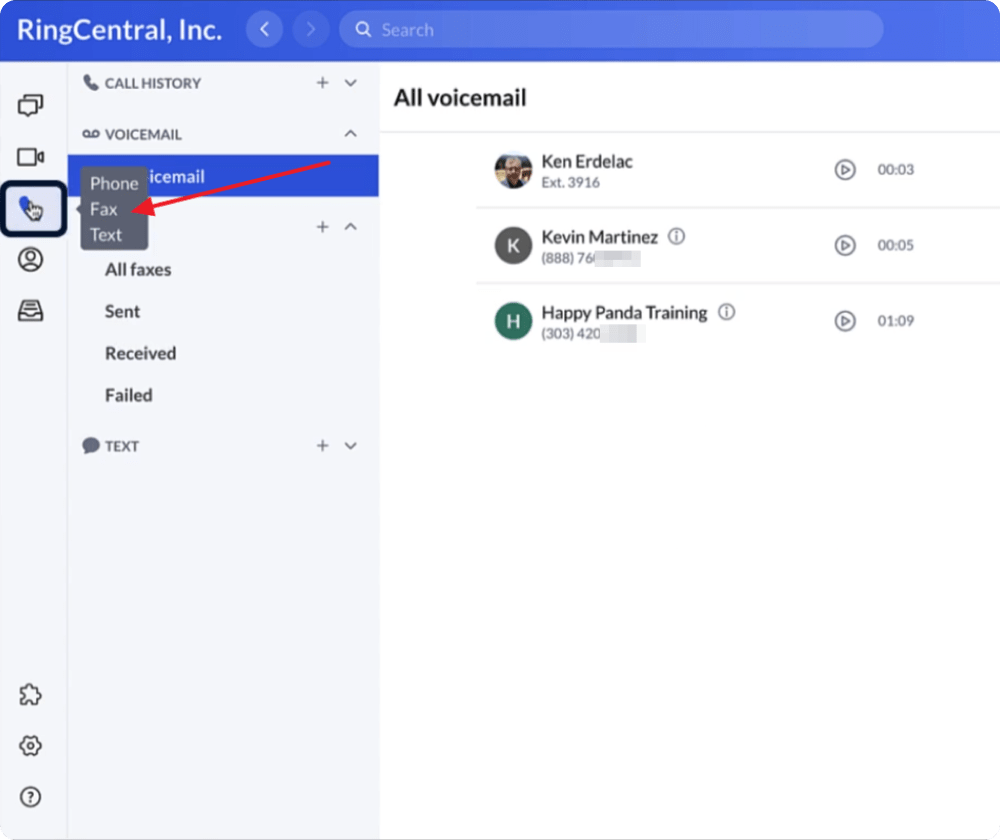 CocoFax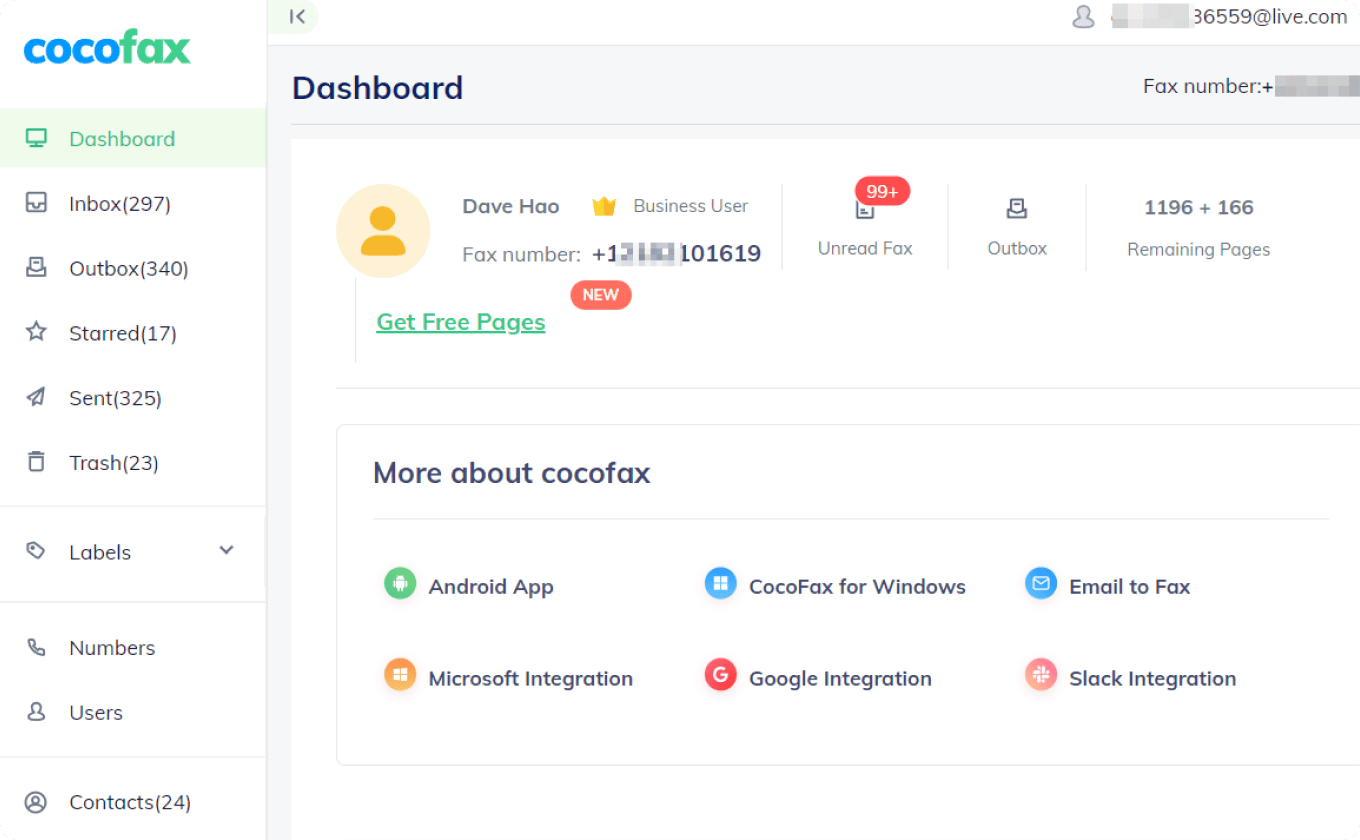 RingCentral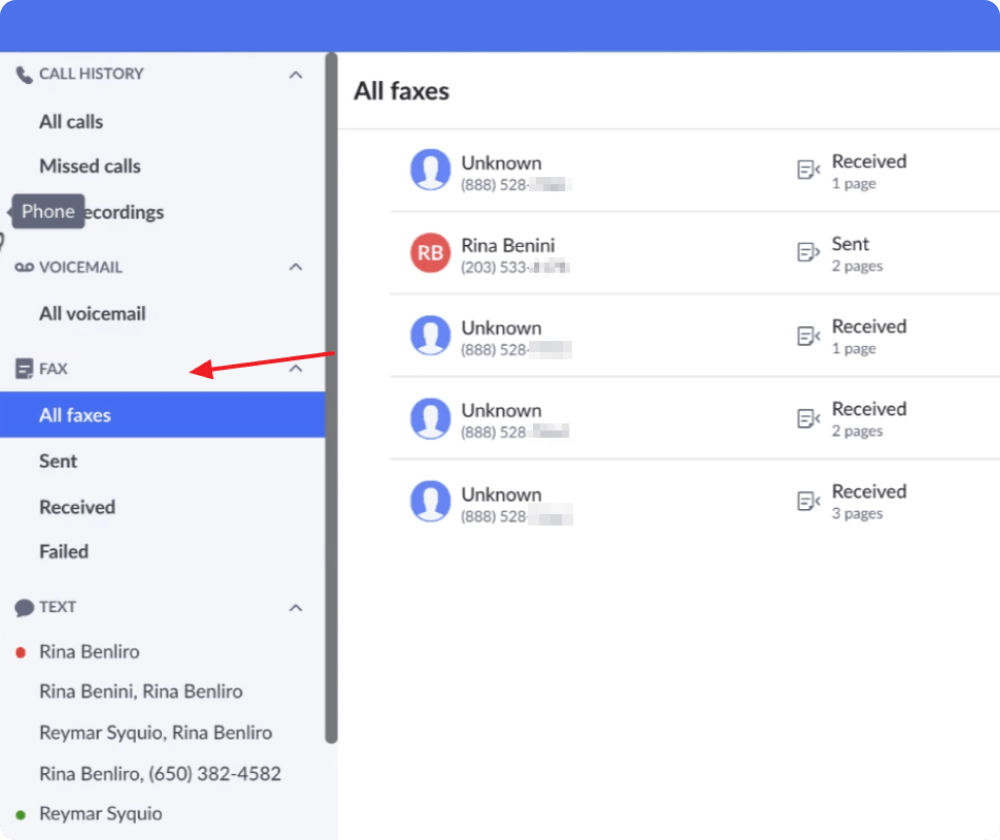 CocoFax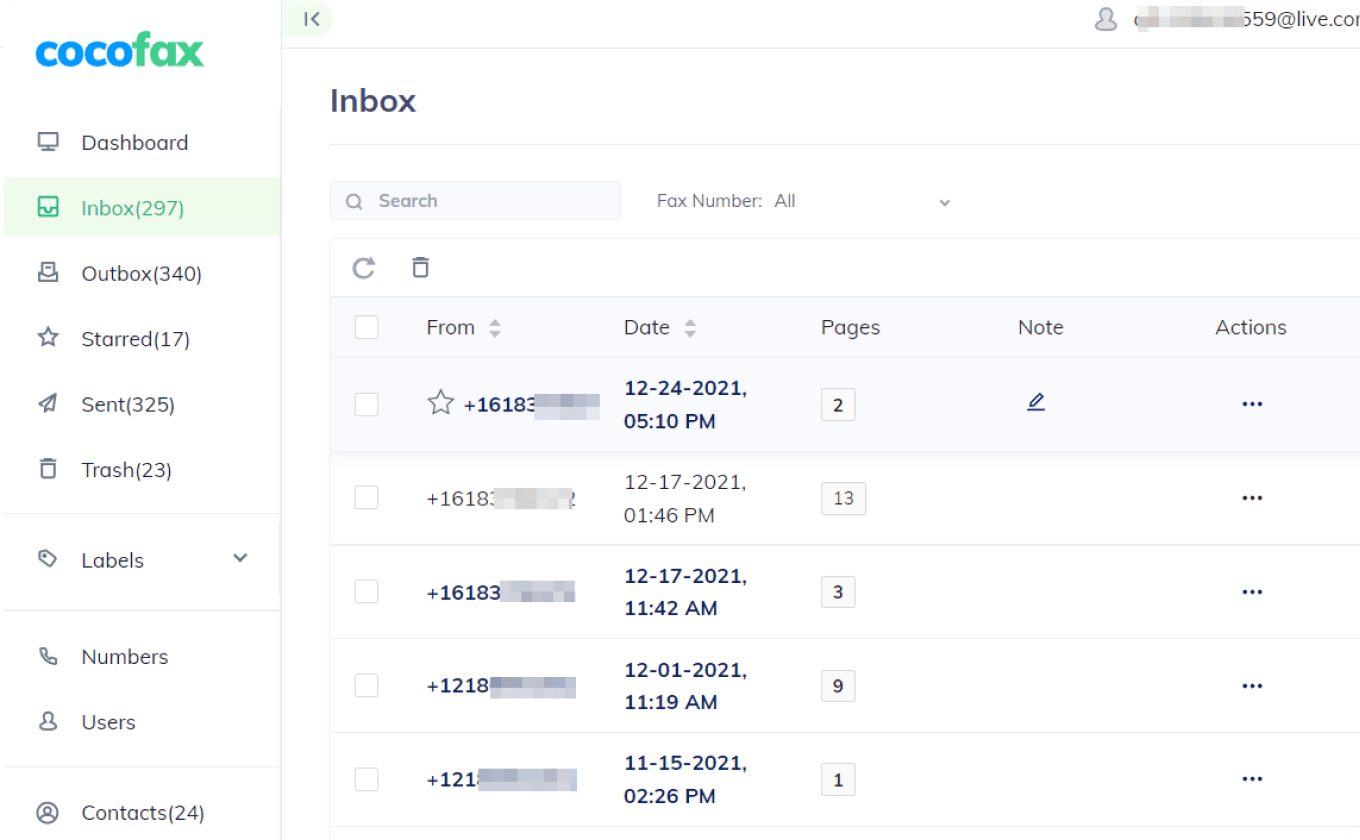 RingCentral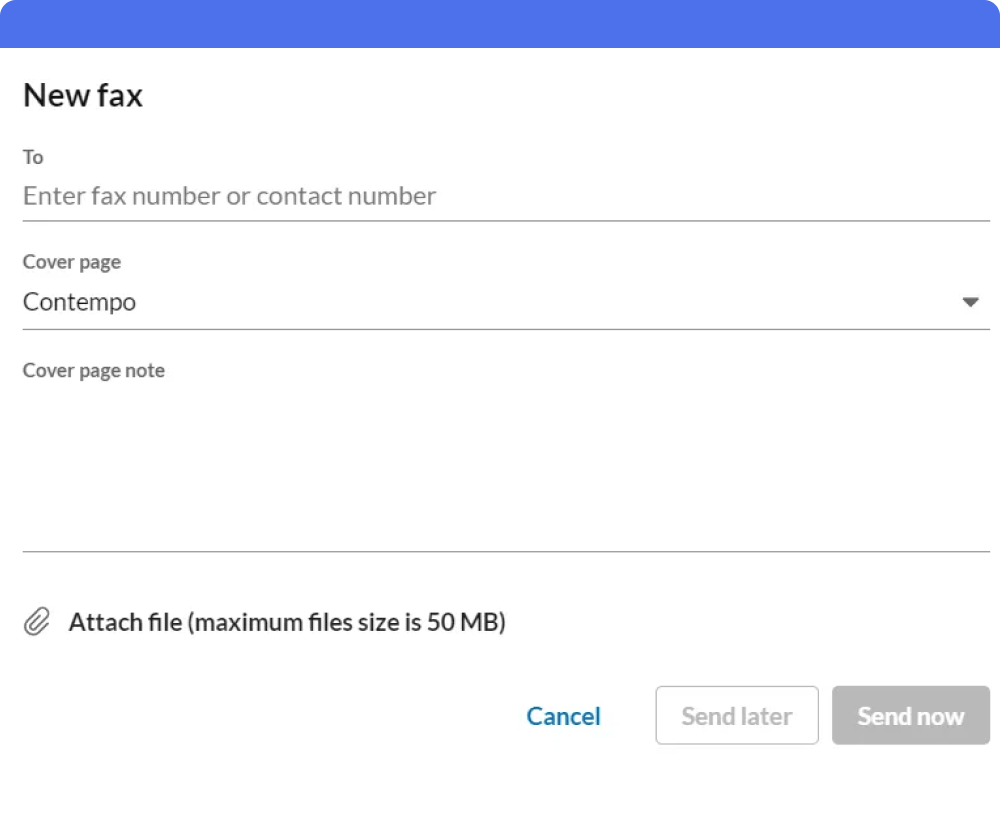 CocoFax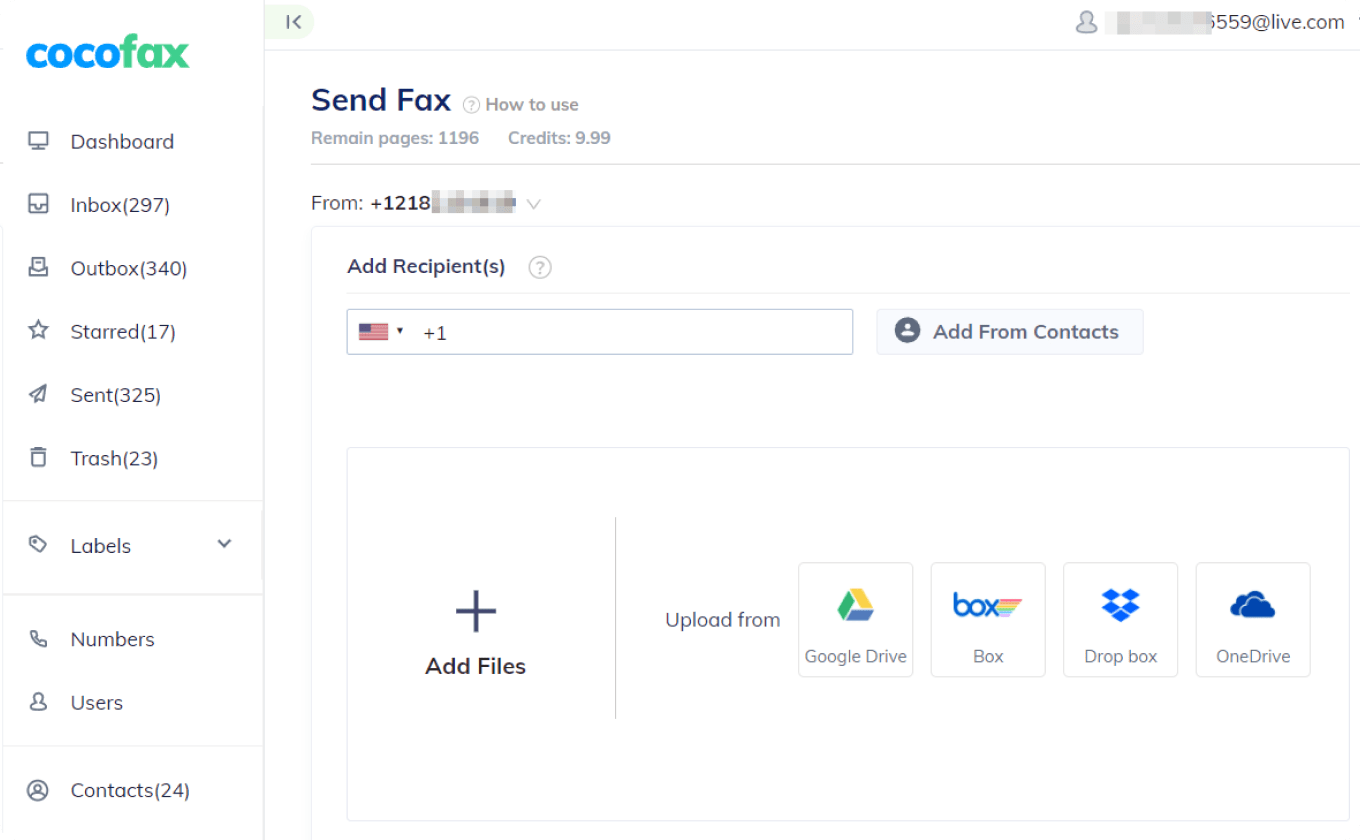 RingCentral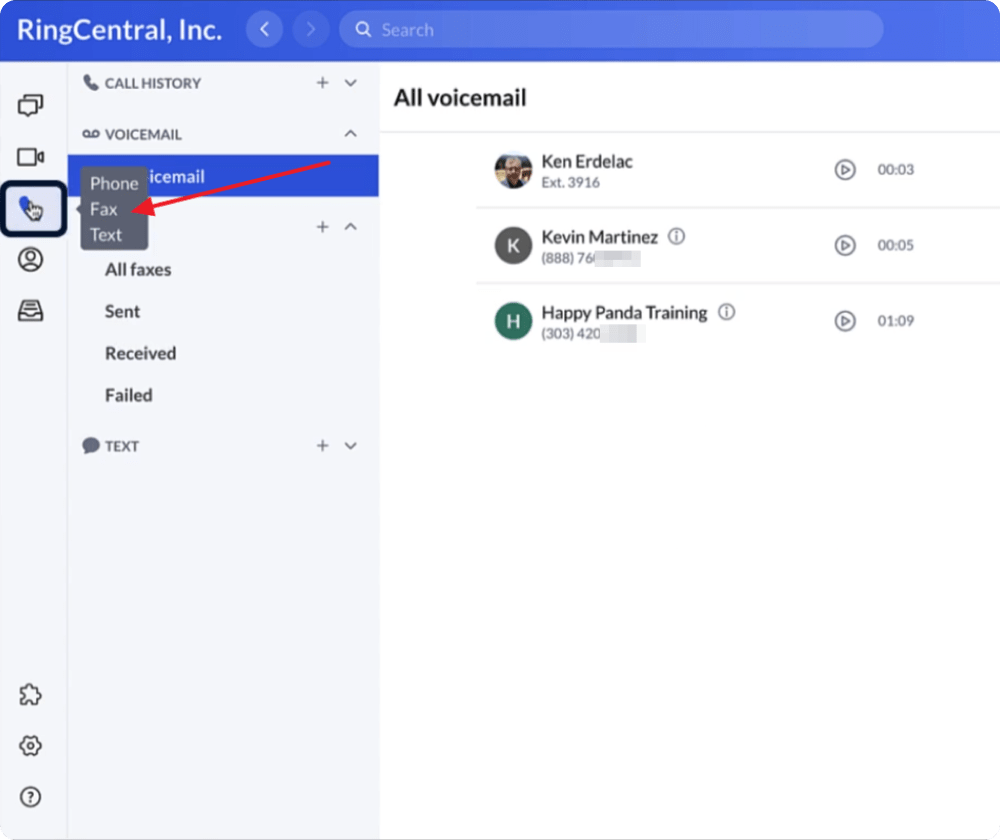 CocoFax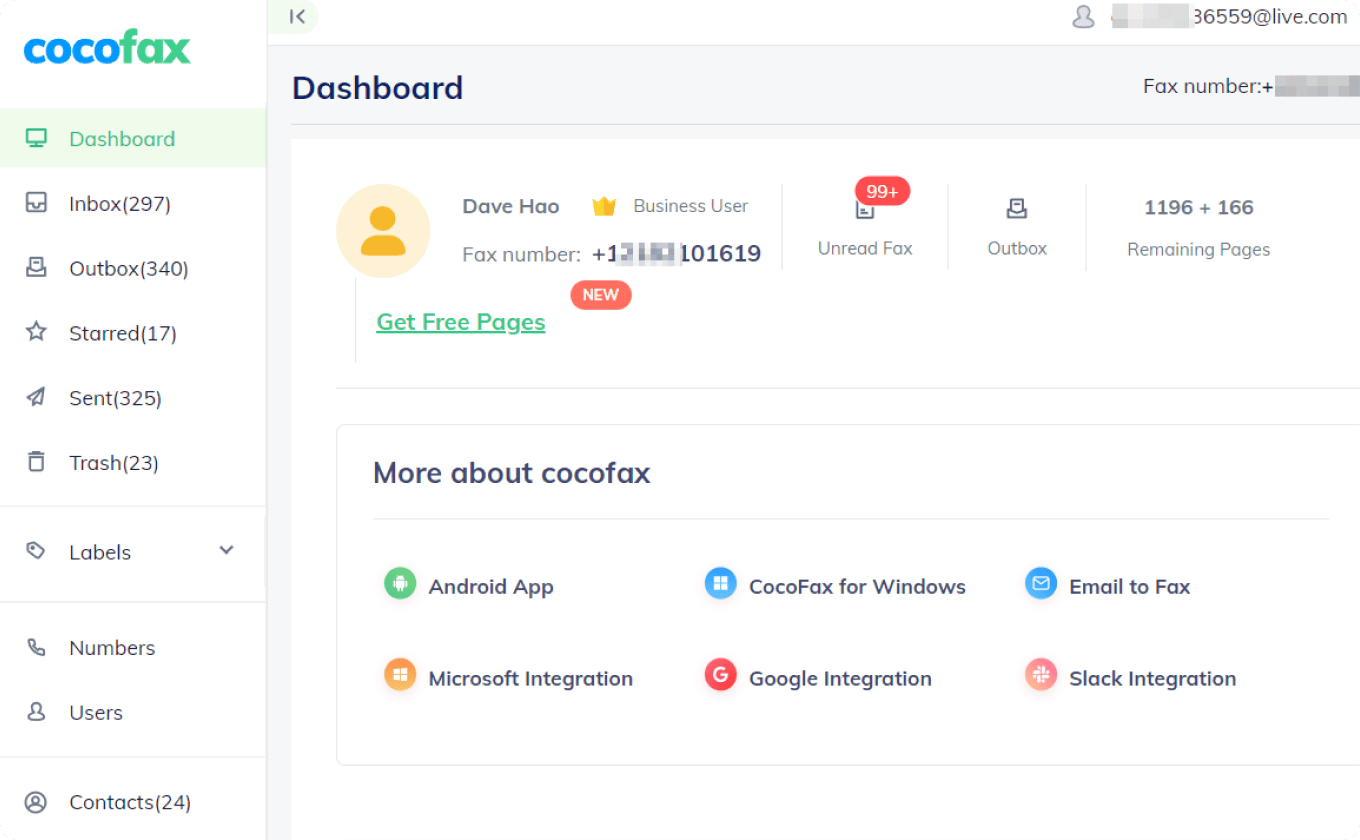 What Do Customers Say About RingCentral & CocoFax
Customer Support
CocoFax Outdoes RingCentral Fax in Customer Support
RingCentral's 24/7 support is only restricted to purchasers of its advanced plan via phone and support ticket system. By comparison, CocoFax troubleshoots for all of its customers with around-the-clock support via multiple channels such as Zendesk, email, and live chat. Support agents at CocoFax will reply to our users in less than One minute.
Best Online Fax
Why Customers Love CocoFax?
Free faxing (no credit card needed)
CocoFax's free fax service allows you to fax 10 pages for free without submitting any credit card information. That's right, trial our product with no strings attached and see if it suits your needs before committing yourself to anything. A perfect solution for those who only fax once in a blue moon.
Time-saving and efficiency-boosting
CocoFax provides a full-fledged fax solution to help you fax from any internet-enabled device like computers, eliminating the long wait times that often accompany traditional faxing. The email to fax technology also speeds up your business communications with clients and enhances efficiency.
Unparalleled data security
Data security is CocoFax's priority. Faxes sent via our platform are encrypted with 256-bit Advanced Encryption Systems (AES). Our adherence to HIPAA and PHIPA standards ensures secrecy. Enable two-factor authentication to shield every bit of your sensitive information from data breaches.
Hassle-free fax number porting
Retaining your current fax number is made easy with CocoFax. Whenever you wish to port your fax number to CocoFax, just fill out a simple form and CocoFax will take care of the rest. Save you hassles in updating business cards or email signatures.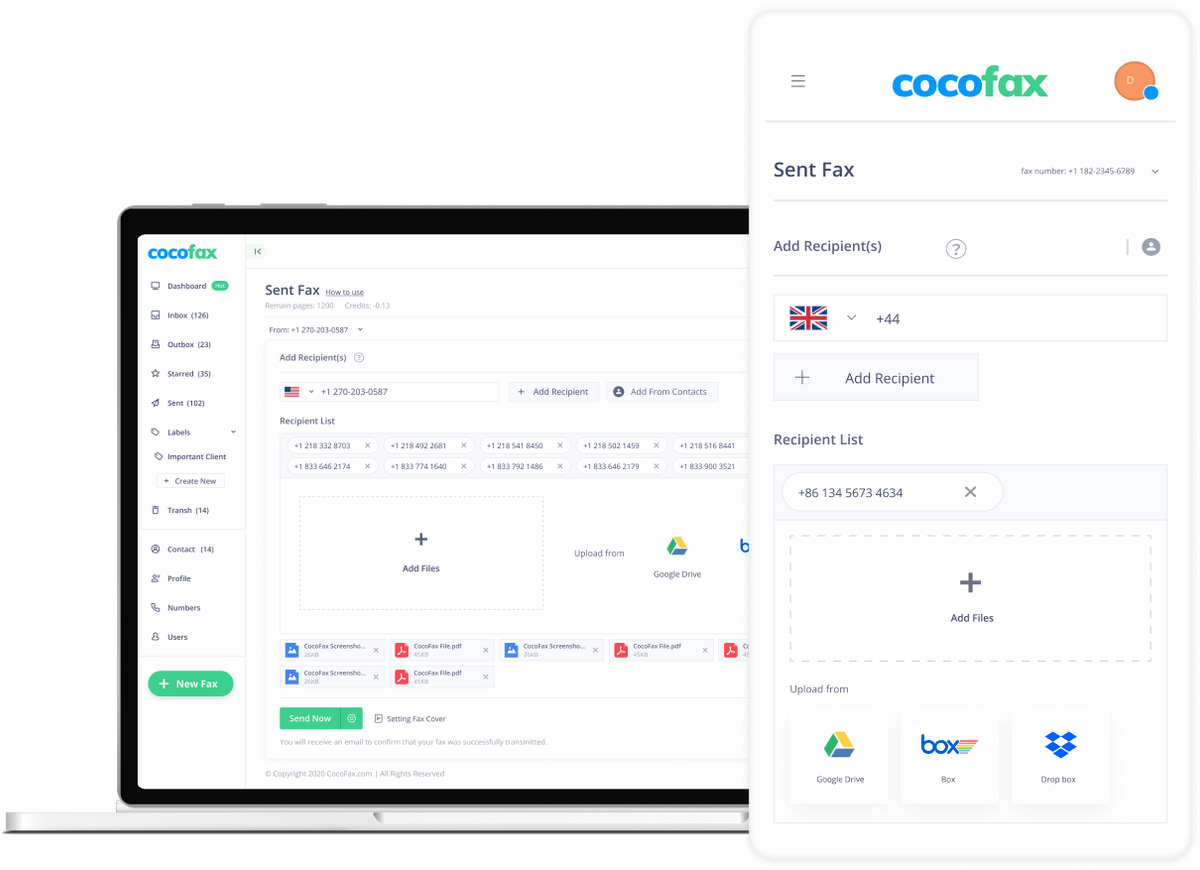 Get Started with CocoFax Today!
No need to make do with the poor design, unsatisfying customer support, and unfriendly pricing plans of RingCentral. Onboard CocoFax now and speed up your faxing efficiency with CocoFax's easy-to-use cloud fax services!
30-Day Money-Back Guarantee