How to Add a Group?
With CocoFax, you can create a group to manage your contacts more efficiently and conveniently. Then you can send a fax to many by selecting a group of people.
To create a group, you can:
Login to your CocoFax account and go to Contacts
Click Add Contact
Enter the recipient's name and fax number in the window that appears
Create a new group by entering the name of a group and clicking Add item in the Group option
You can also click the Edit option of an item in the list to open the Contact window.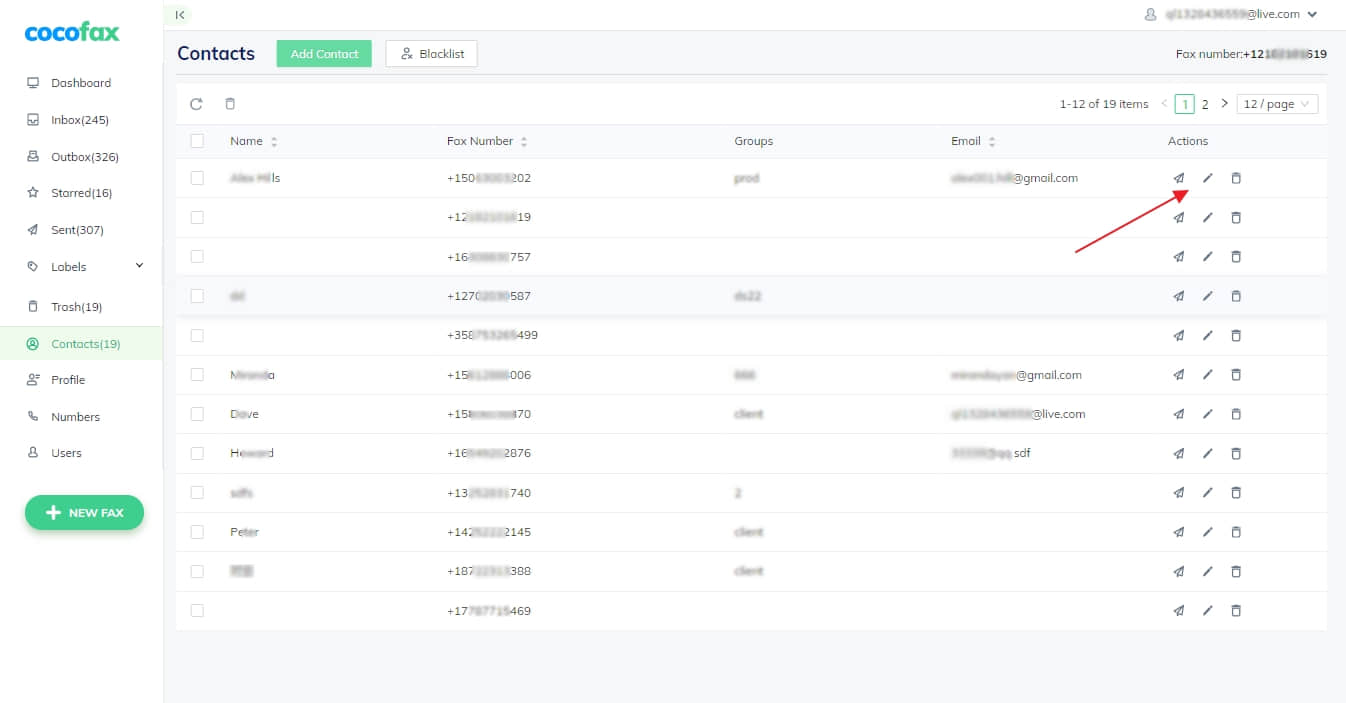 Note that you may not change and delete the name of the group for now.
Still can't find what you're looking for?