Home  > 
MyFax Alternative
CocoFax: A Smarter, Easier Alternative to MyFax
As an all-in-one online fax solution, CocoFax is a viable alternative to Myfax. Albeit well-known, MyFax hasn't continually updated its features to meet ever increasingly sophisticated faxing needs. CocoFax is quite the opposite, to remain superior, it updates proactively and hence, when it comes to features, security, customer support, interface, and user ratings, CocoFax is the clear winner.
30-Day Money-Back Guarantee
Features
How CocoFax Eclipses MyFax in Functions
Similar to MyFax, CocoFax allows essential functions like email to fax. Yet, what helps it stand out lies in other advanced features which MyFax is noticeably missing, Google fax, API fax, scheduled faxing, and SMS notifications, just to name a few. Outstripping MyFax, CocoFax helps integrate virtual faxing into your workflow deeper.
Feature By Feature Comparison
How Do Customers Like MyFax and CocoFax
Less advanced and unreliable
Combination of versatility and flexibility
Security
How CocoFax Beats the Competition in Security
Claiming that it is more secure than traditional faxing, however, MyFax fails to reference any specific security measures, and hence you have to brace for security vulnerability and compliance risk. A far cry from MyFax, the message CocoFax conveys to users regarding its security and compliance is unequivocal. With military-grade encryption technologies and robust firewalls, CocoFax actualizes superior data protection.
Compliance & Security Comparison Chart
Customer Support
How CocoFax Overshadows MyFax in Customer Support
As indicated in user reviews, MyFax might engage in trial traps and wear users down, worsened by its customer support being unmasked as unreliable and unresponsive. As opposed to MyFax, customer support is where CocoFax shines, bringing in more glowing reviews. By providing 24/7 round-the-clock support, CocoFax sees to it that customers' concerns get handled timely. All our reviews, positive or negative, get responded quickly and addressed openly.
What Do Our Customers Say About Us
Timely and professional helper
How CocoFax Outperforms MyFax in Interface
MyFax's interface is outdated and clunky, which makes CocoFax well-placed, as our interface and layout are well organized, more intuitive in terms of navigation and design. CocoFax's mission is to minimize the time it takes for you to send faxes or access the faxes you sent, received, and stored, ultimately bolstering your efficiency and productivity.
MyFax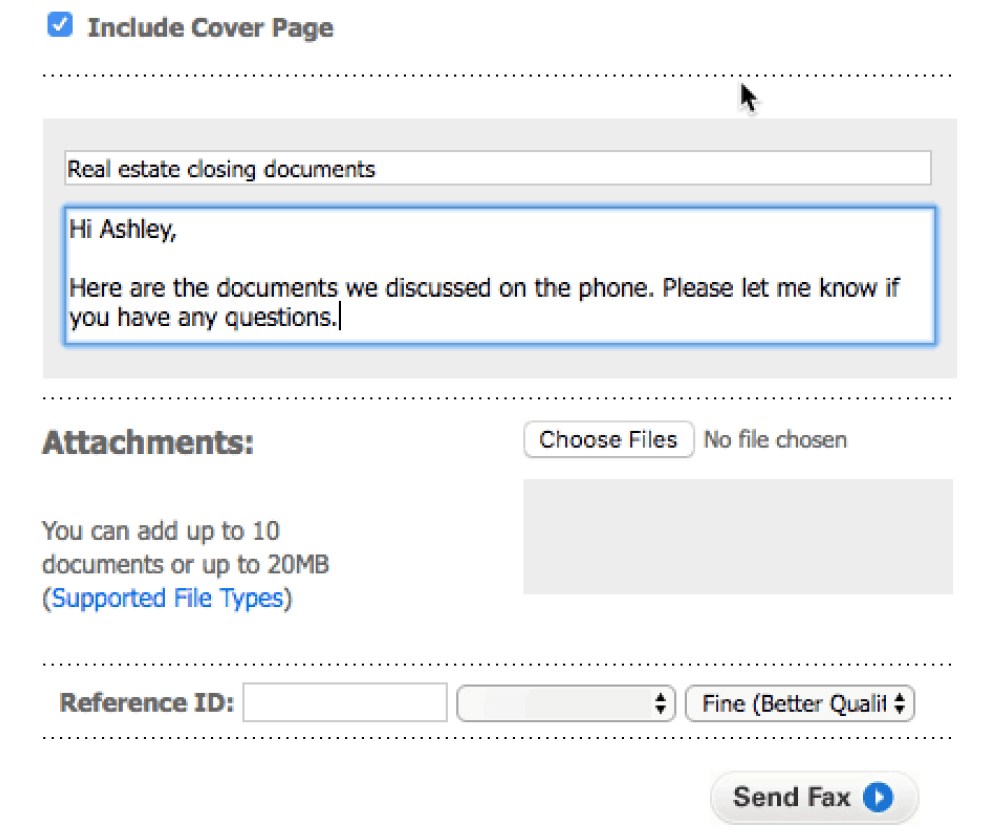 CocoFax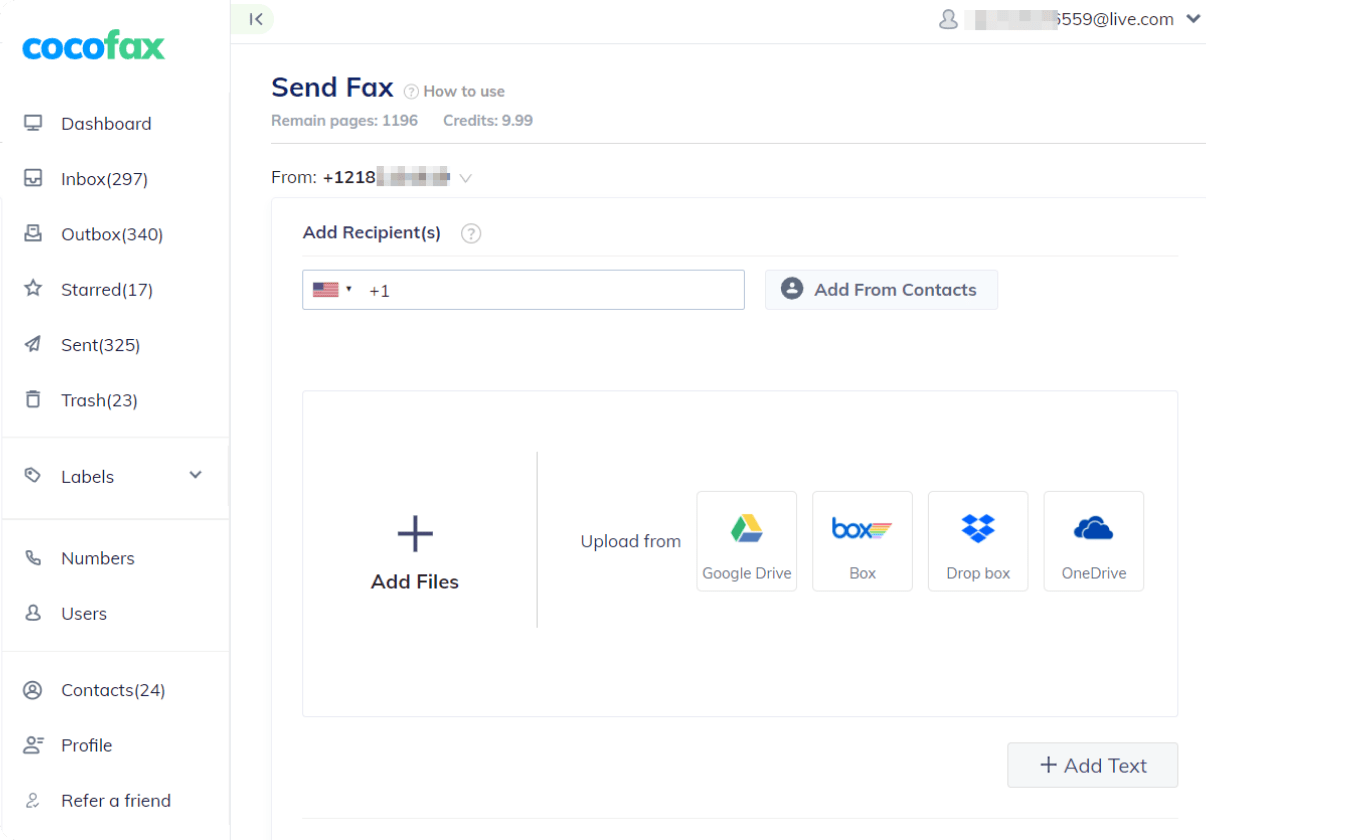 MyFax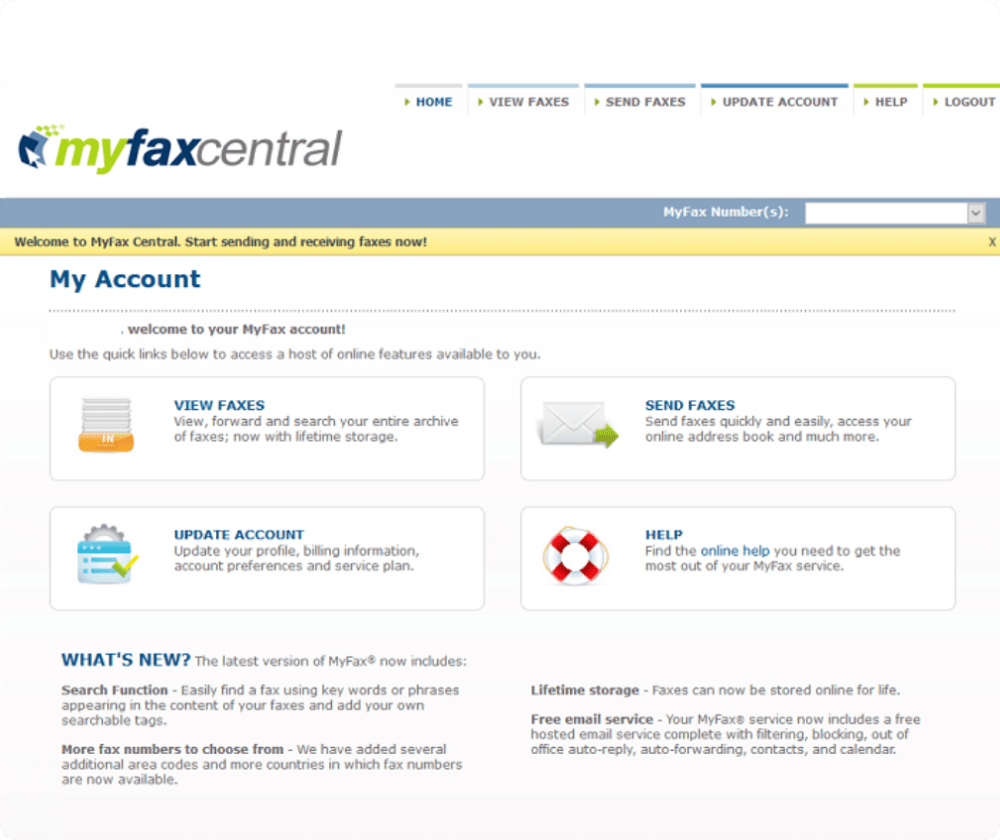 CocoFax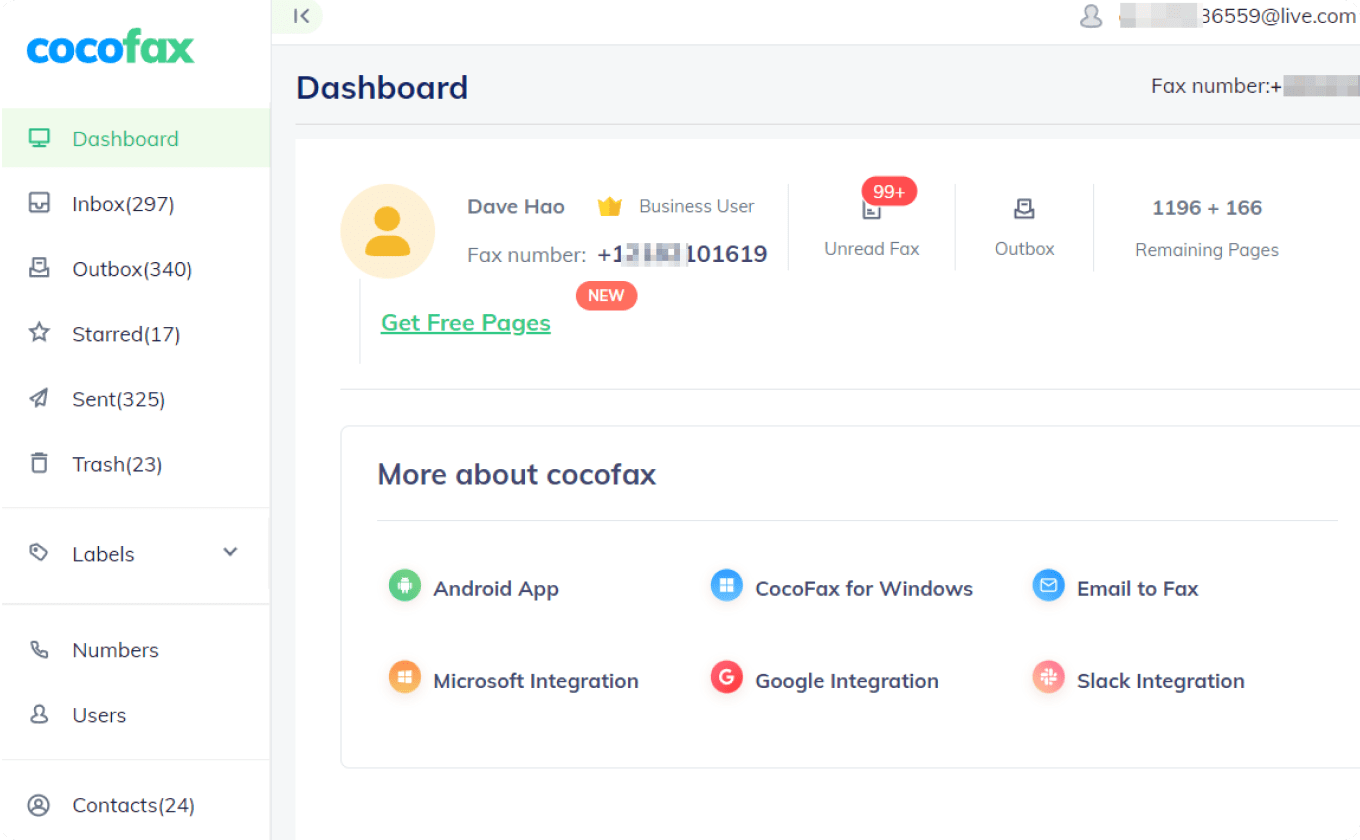 MyFax
CocoFax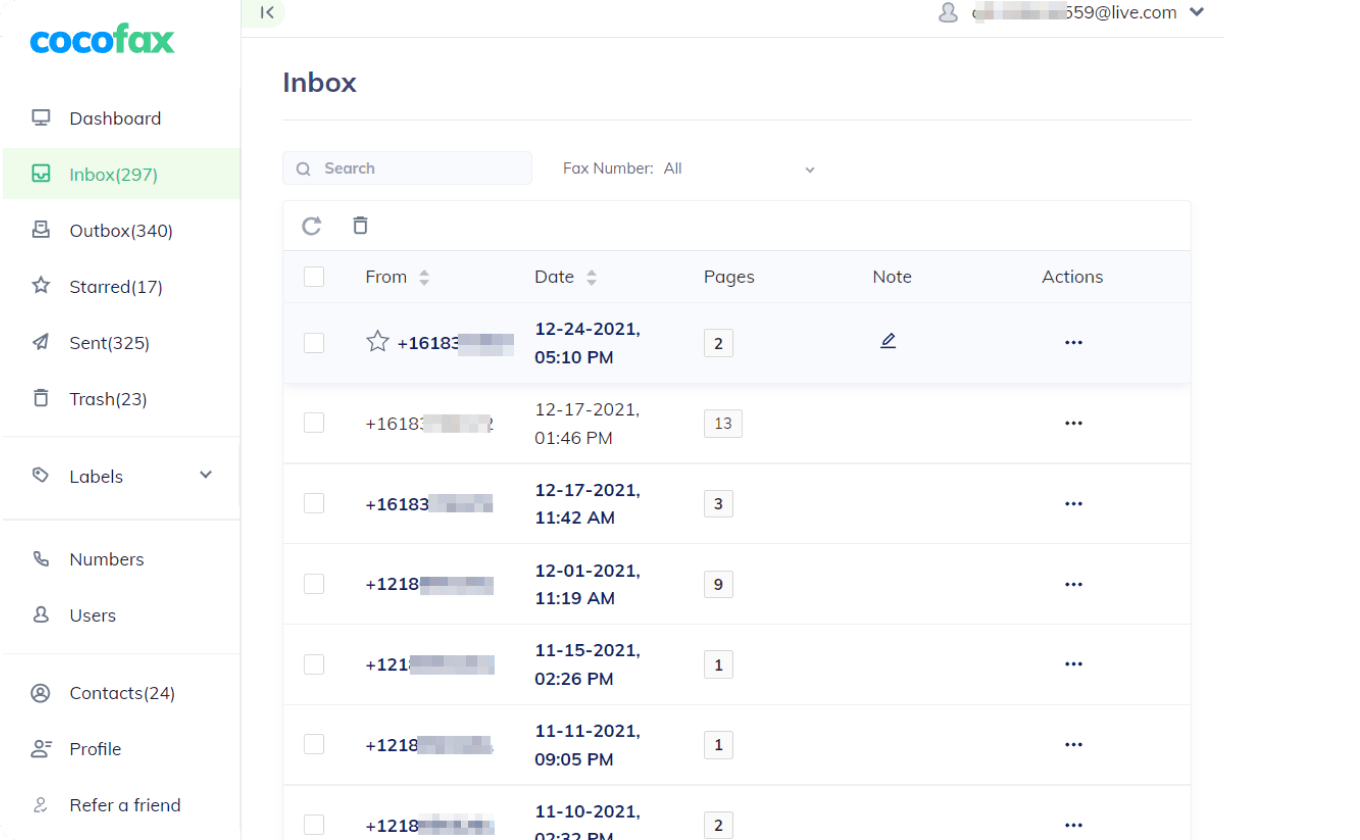 MyFax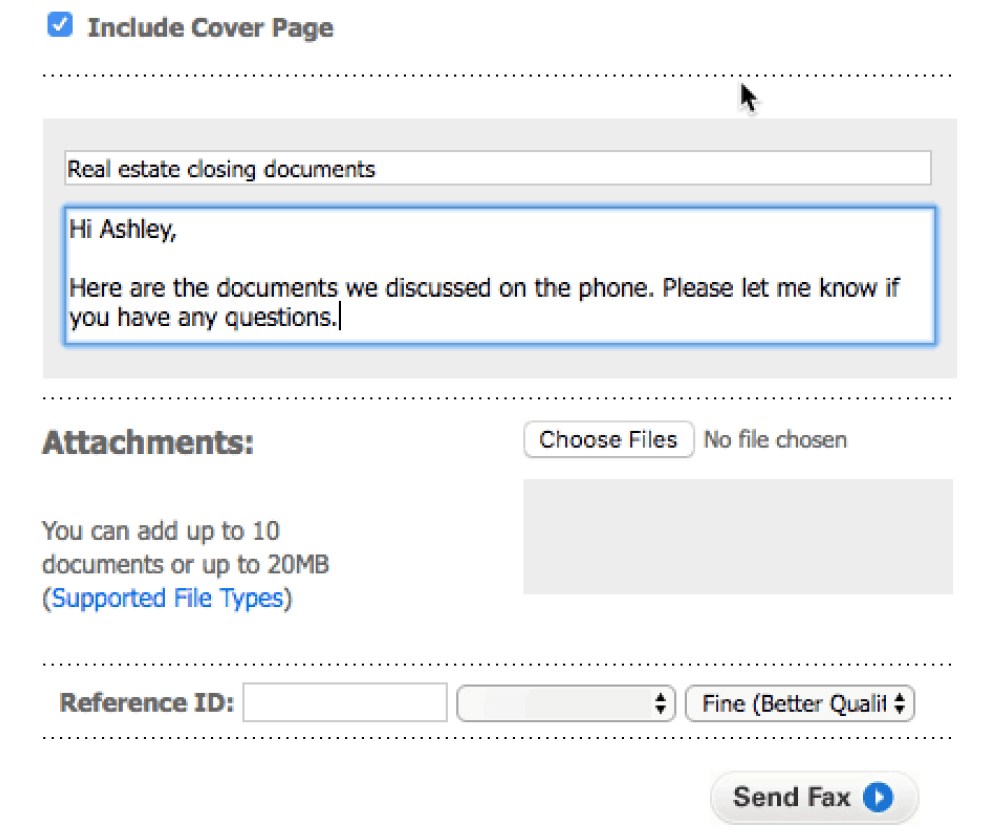 CocoFax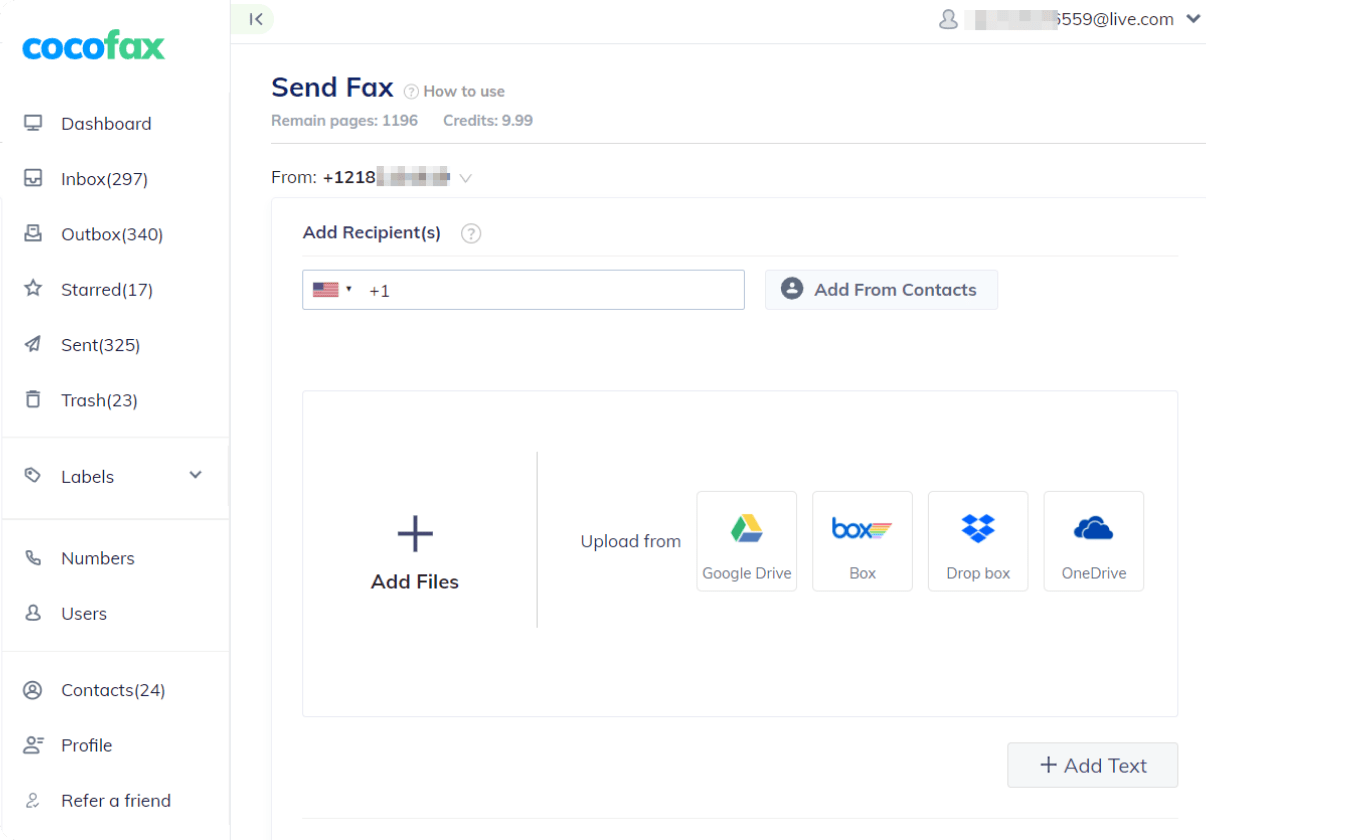 MyFax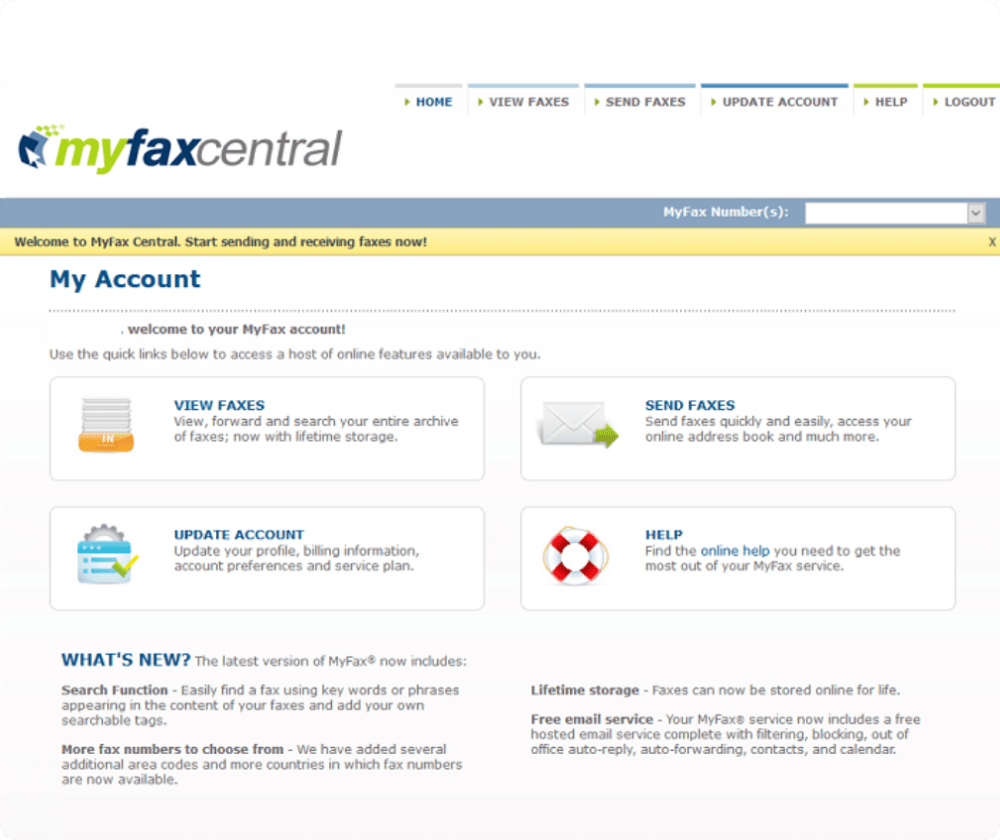 CocoFax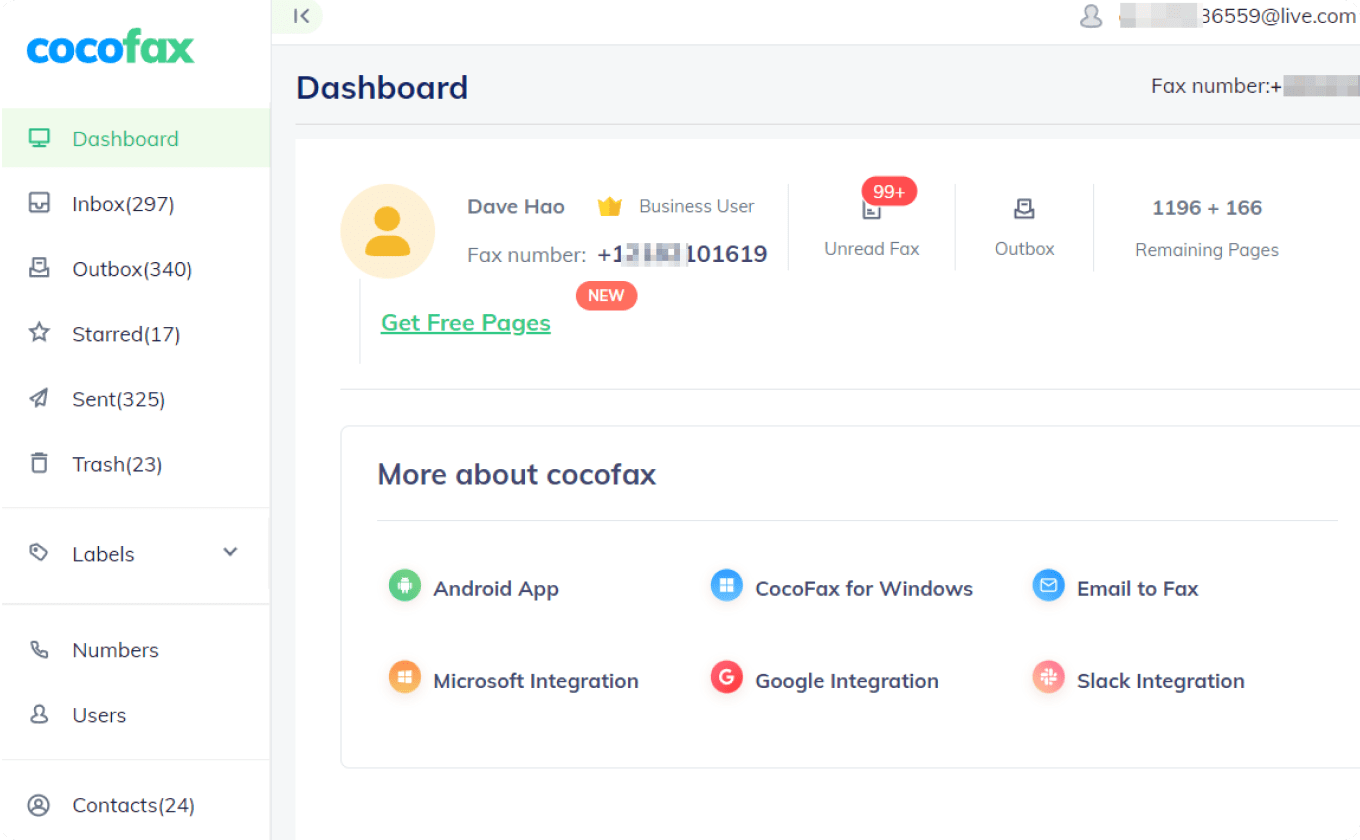 User Ratings
How CocoFax Outdoes MyFax in User Ratings
CocoFax enjoys substantially higher ratings on G2 than MyFax. Besides, CocoFax is flattered to be ranked #1 on several lists, including easiest-to-use, top free fax software, and highest-rated fax software. MyFax can't even make it to the lists, further justifying CocoFax as a better alternative to MyFax.
| G2 User Ratings | CocoFax | MyFax |
| --- | --- | --- |
| Ease of Use | 9.8 | 6.0 |
| Price Per Month | 9.5 | 5.7 |
| Custom(Vanity) Fax Number Fee | 9.6 | 7.1 |
| Setup Fee | 9.7 | 4.2 |
Source: CocoFax vs. MyFax in G2
Best Online Fax
CocoFax, a Game-Changer in How You Fax
Novel ways to send faxes
With CocoFax as your all-in-one fax solution, you can send faxes via its web portal or software from computers or via apps from smartphones directly. More note-worthy, it allows you to send faxes straight from emails, Google Docs, Sheets, Microsoft Word or Excel, and so on.
Quick and simple fax number porting
Worried about inconveniencing clients, partners, or others if you change your fax number? Fearing that you may miss important faxes due to some people not knowing your new fax number? Absolutely no worries! We can port your existing fax number to CocoFax for free, allowing you to enjoy greater convenience without losing your original number. Fax number porting is 100% hassle-free. You'll only need to fill out a form and leave the rest to CocoFax.
More than easy to use
Get your faxes sent and stored in minutes. CocoFax uncomplicates faxing, making faxes as easy as adding a recipient's fax number. Your faxes will be archived automatically, cutting down the faff of managing loads of paperwork and freeing your hands.
CocoFax has a freebie
CocoFax comes with free fax service as well, which MyFax does not possess, allowing you to fax 10 pages for free without credit cards needed.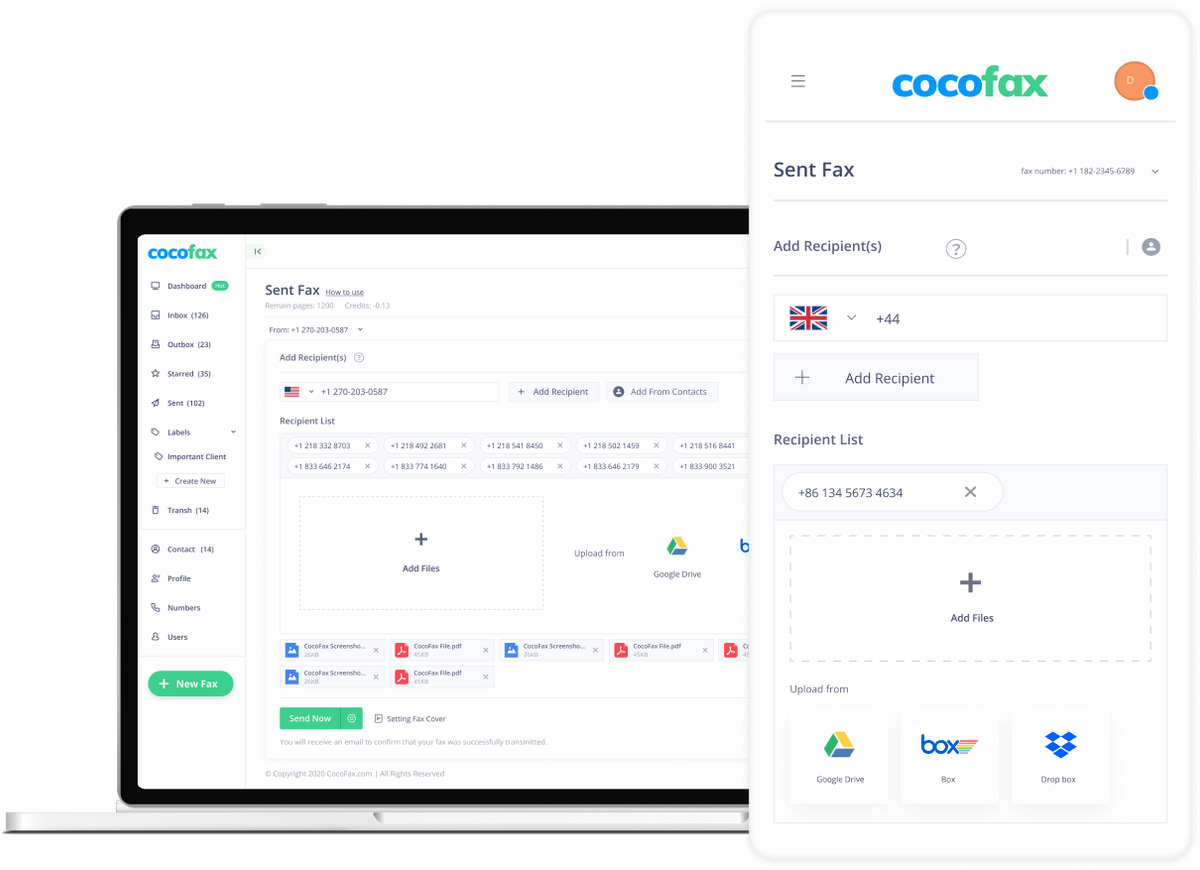 Get Started with CocoFax Today!
If you are already a MyFax user, you can easily port your number to CocoFax for free! Beyond doubt. CocoFax'll reward your trust with a safer, smarter, and more satisfactory virtual faxing journey.
30-Day Money-Back Guarantee