See how legal firms are staying connected with CocoFax
Advanced admin panel
The admin panel allows users to allocate fax numbers to different team members.
Email to fax
Sending faxes directly from your email client with ease.
Bulk sending
With CocoFax, you can send faxes to numerous recipients at the same time.
Secure cloud storage
CocoFax stores all your fax messages in the cloud.
24/7 customer support
Attend to your inquiries in real time.
Free fax cover sheet
Add a fax cover to demonstrate your mastery of faxing etiquette.
What Can a Legal Firm Get by Using CocoFax?
CocoFax is a legally compliant online faxing solution. It has enabled legal firms to send and receive faxes from anywhere anytime at their convenience. It helps them stay better connected with clients with maximum security guaranteed, while achieving closer collaboration within the team with its admin panel feature.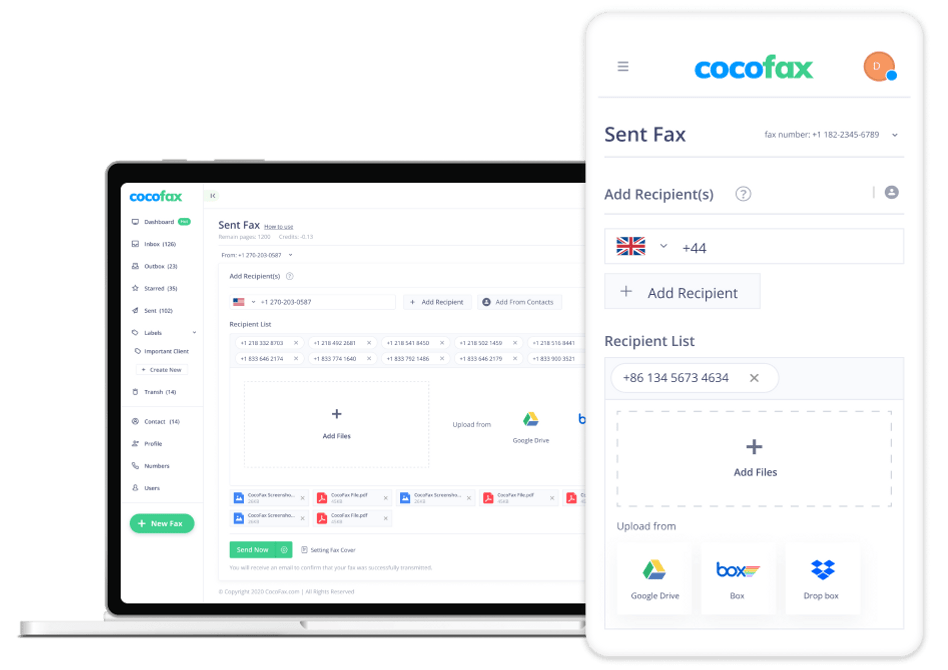 Fax anywhere with ease
CocoFax's online faxing solution helps users fax from anywhere using an internet-enabled device. It empowers users to fax directly from various operating systems, including Windows 10, Mac and more. All faxes sent will be presented with a delivery report to indicate the faxing status within minutes.
Utilize your workspace apps fully
You can avail yourself of CocoFax's cloud faxing solution straight from the popular workplace applications you frequently deal with. CocoFax allows you to send faxes from Google Docs, Sheets, Microsoft Word, Gmail, and more. This allows members of your staff to fax without much hassle. You can receive real time alerts for any received faxes in Slack. Never miss a single fax.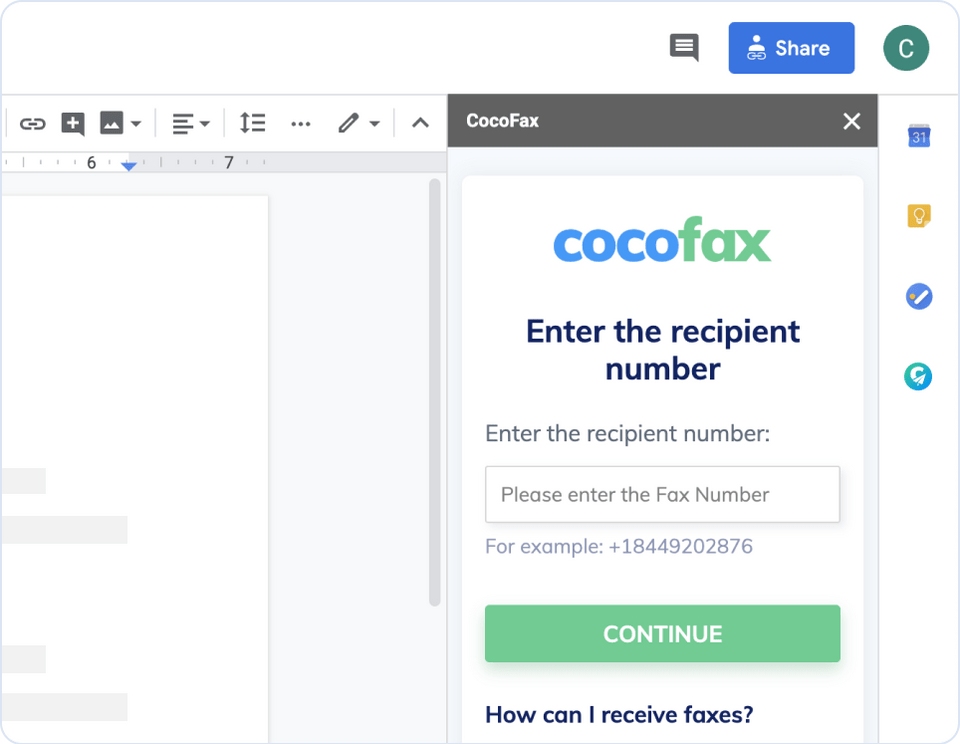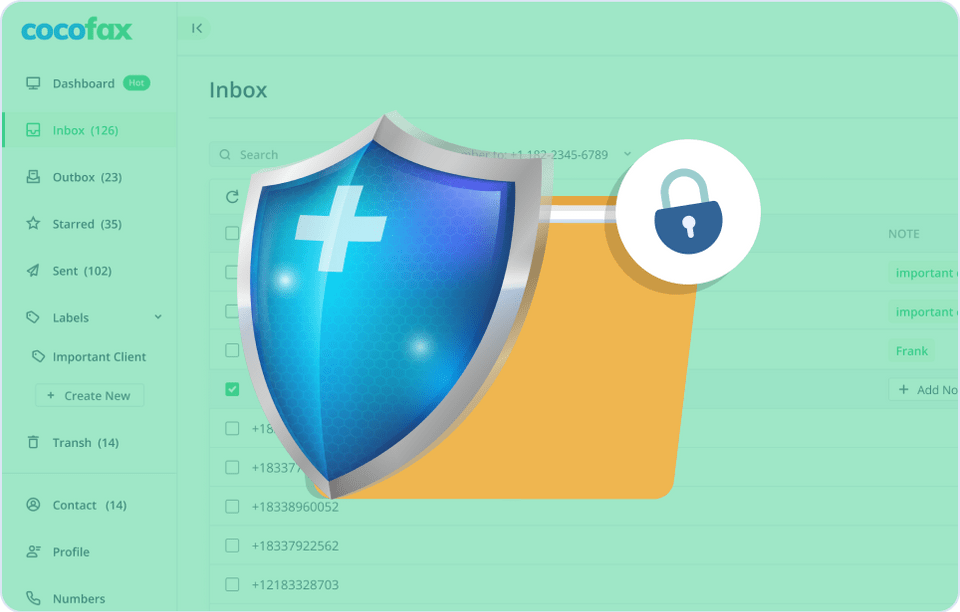 Secure your data with maximum encryption
CocoFax keeps your legal firm secure from information leaks by complying with data privacy regulations like SOX and GLBA by employing world-class security standards and encryption protocols. It uses 256-bit encryption for transmitting data and has advanced features like transmission tracking.
All-in-one Faxing Tool that Overshadows Other Alternatives
CocoFax's power lies in its simplicity and security, a HIPAA compliant online fax service allowing for encrypting legal documents and simplifying legal management.
Online Fax Alternative with more Affordable and Flexible Options
With multiple methods for faxing, like email fax and web app/portal, CocoFax offers more cost-efficient plans for law firms and legal professionals.
| Features | | | | |
| --- | --- | --- | --- | --- |
| Fax Pages Per Month | 60 | 100 | 150 | 300 |
| Entry Level Price Per Month | $7.99 | $5.99 | $16.95 | $9.99 |
| Custom (Vanity) Fax Number Fee | $0 | $19.99-$29.99 | $0 | $0 |
| Setup Fee | Free | Free | $10 | Free |
| Total Fee Per Month | $7.99 | $26-$36 | $26.95 | $9.99 |
| Cost Per Additional Page | $0.05 - $0.2 | $0.03 - $0.2 | $0.10 | $0.05 |
Lower cost, less time & higher productivity with CocoFax Solution
With CocoFax's cloud faxing alternatives, you can reduce the hours spent by employees waiting in line for their turn to fax certain documents or time taken to replace faulty toners and fax accessories. You also spend less on costs incurred by routine maintenance tasks.
Start Faxing