How to Fax From Computer for Free
Communication is an extremely important asset of the human race. For a thousand years, we have been perfecting the art of speedy communication and have made strides in it. One example is the fax machine. It was so revolutionary that it changed the game of sending and receiving document copies. What would typically take the post office days can now be done in a matter of a few hours from your computer. Now more than ever, fax is even combined with your mail with CocoFax.
How To Use CocoFax From Your Computer?
Step 1: Go to the website cocofax.com and click on the "start faxing" icon. You'll immediately be redirected to the registration page.
Step 2: Submit your mail ID with CocoFax, and select the fax number you want to use. This is the mail that would give you access to your CocoFax account and the fax number that you select will be assigned to you.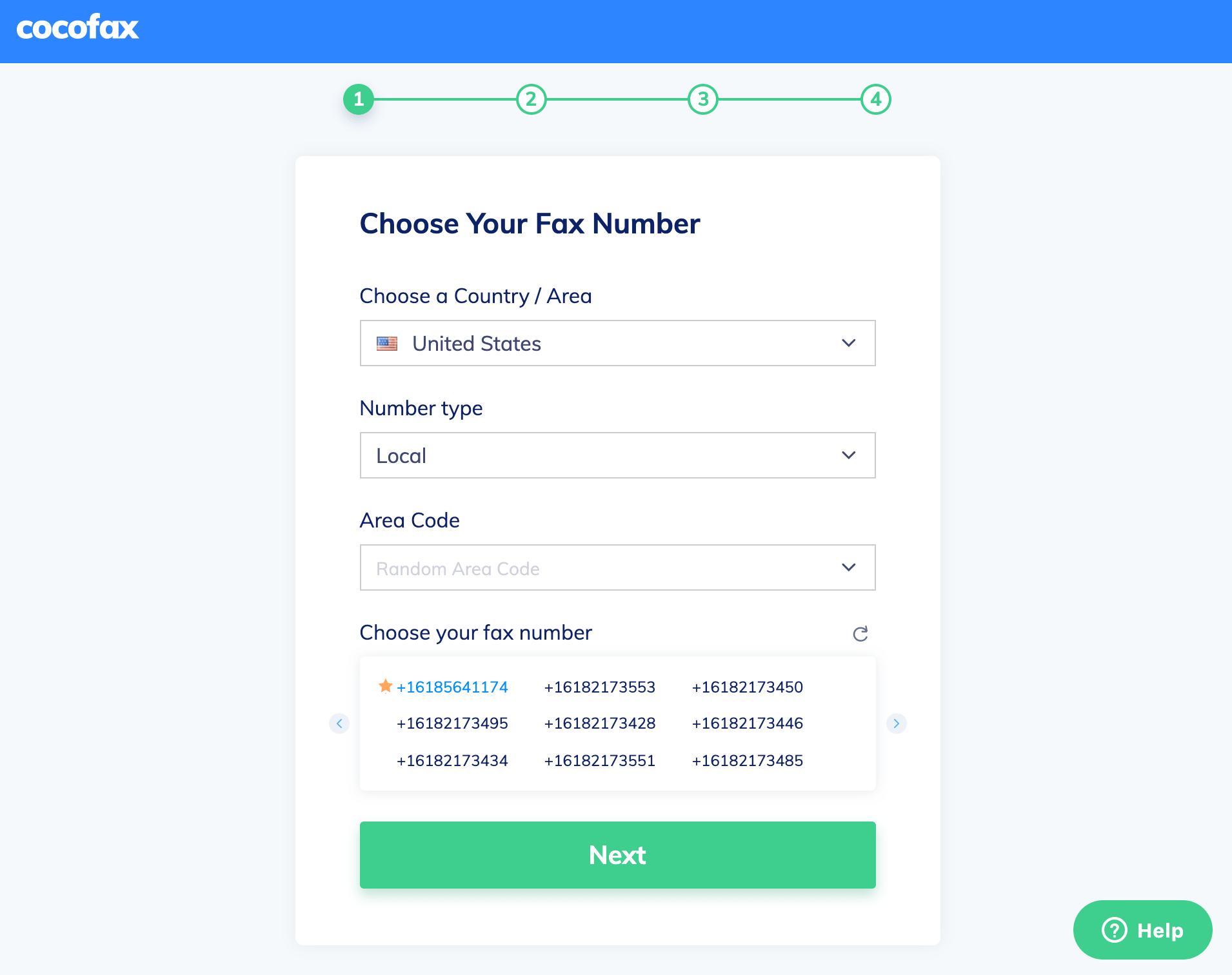 After this, you'll be able to use the CocoFax services directly from your mail.
Step 3: Go to your mail ID page and open the compose mail window. Instead of typing the email address of your recipient, type their fax number along with their country code and attach @CocoFax.net at the end.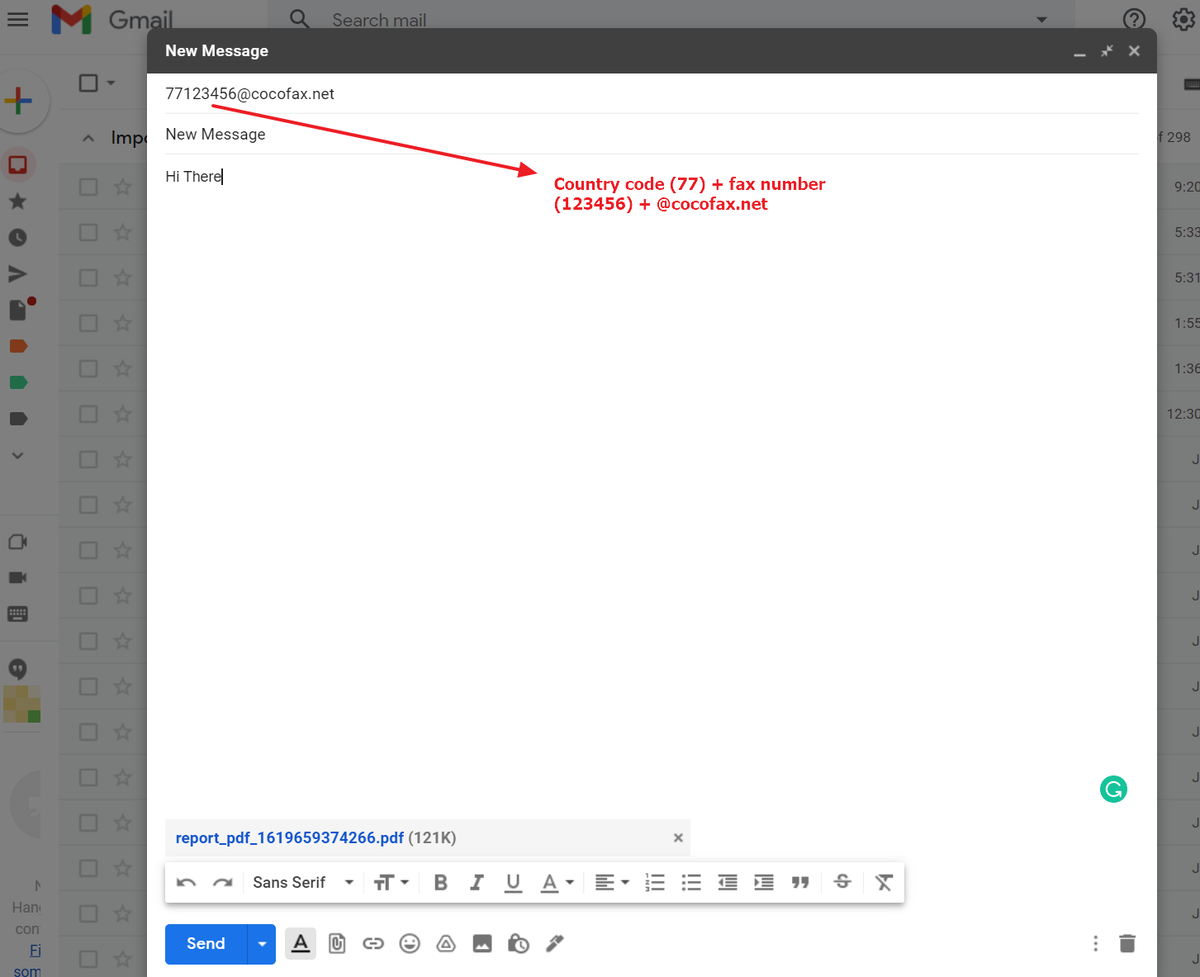 For example: suppose you need to send a fax to a person in India(country code +91) and his fax number is 1223334444. Go to the compose mail window, type [email protected]net in the "to" section. Then simply attach the documents you want to fax and that's it. It's done.
You can also add a subject and type any content in the body of your email. This would appear as the cover page for your receiver.
You can also watch the video below:
Once you send your mail, CocoFax converts it into a file readable by the receiver's fax machine and sends it in no time. The document formats accepted by CocoFax are PDF, DOC, XLX, XLSX, PNG, and JPG.
Make sure you use cocofax.net and not cocofax.com.
You will always receive a confirmation email when your fax was successful and if due to any reasons, it was unsuccessful as well.
Receiving Fax Through Your Mail
Once you register your mail with CocoFax, you can just as easily receive faxes sent from anywhere in the world right into your inbox, which would automatically show up in your inbox like regular mail, with the files included.
Benefits Of Using CocoFax To Fax From Your Computer
1. International coverage
CocoFax uses your broadband/ WiFi to send in your fax, this gives you a great advantage to fax your documents internationally at minimum pricing.
2. Flexibility over hardware and software
CocoFax doesn't require any extra equipment to use fax services. All you need is their mobile app and a good internet connection, not even a fax machine!
3. Limitless coverage and range
In the old days, we'd have to wait for the lines to be cleared so that we could connect our fax machines to the telephone servers and send and receive a fax. But with CocoFax, you get to cover any place on earth that has an internet connection and there's no limit to how many you can send!
4. As simple and easy as just writing
CocoFax effortlessly bridges the gap between the digital and the electronic platforms of the fax world to make things as easy and simple as can be.
5. Free local or toll-free number
You can always take advantage of the CocoFax number to meet your email to fax services needs.
6. Cost-effective and secure
The CocoFax cloud servers securely store your documents taking care of your privacy and security and help to fax them at no extra cost!
7. 24/7 customer support
If you ever need help, there's always a team of professionals ready to help out whenever asked.
Other features of CocoFax
1. Freedom of plans
CocoFax offers many accounts of various plans for you to choose the ones that best suit your needs. Plans start from as low as $4.99 a month. And if you are an enterprise, you can negotiate yourself on what would be your ideal package.
2. Mass faxing and high volume faxing
With CocoFax, you can easily fax your documents to multiple recipients at the same time. The enterprise version of CocoFax allows you to send as many documents as you want at the same time to as many people as you need.
The archive folder in your CocoFax account would provide you with details of all ongoing and previously sent faxes easily.
4. Team collaboration
CocoFax allows you to buy additional fax numbers as and when you require and add additional members to your account at no extra cost! Assign as many numbers as you want to a particular member and delegate work in ways best to you.
5. Highly secured platform with app integration
CocoFax uses encryption to safeguard your files and documents and it easily integrates itself with other apps to make fax sending as easy as possible.
6. Fax number porting
Even if you already have fax with you, you can easily port to CocoFax almost instantaneously and enjoy all features that come with CocoFax.
Conclusion
CocoFax does all the heavy lifting from the time you hit send till the time your fax is received so that you can concentrate on other important things in your work. It is the perfect tool for your fax needs.