All-in-one Features
Secured Cloud Faxing
Manufacturing firms may optimize and accelerate their communication by utilizing CocoFax's secure faxing service, which will yield numerous benefits in the future.
Boost Manufacturing Output
CocoFax enables manufacturing companies to send, process, receive, and track any records electronically via email. It allows the smooth execution of production lines.
Choose Fax Numbers and Expand Freely
CocoFax supports your entire system by allowing you to add multiple team members while also allowing you to add local and toll-free fax lines for various uses.
Eliminate Time-consuming Process
By faxing from computers, many of the manufacturers' manual work procedures will be eliminated, such as printing, feeding papers into the fax machine, and waiting for the transmission confirmation.
Seamless Integration
CocoFax is integrated with various tools, such as Google, Microsoft, and others. You can fax directly from Gmail, Google Drive, Docs, and Microsoft Word, eliminating the need for hopping from apps to apps and simplifying your manufacturing-related faxing process.
Cost Reduction
Reduce your concerns about paper, toner, and hardware management costs by replacing bulky fax machines with online fax.
Why Should You Opt for CocoFax Services?
For manufacturers, cloud-based faxing with CocoFax is a genuine substitute for traditional faxing. This feature-rich tool provides an excellent method for handling fax and data delivery.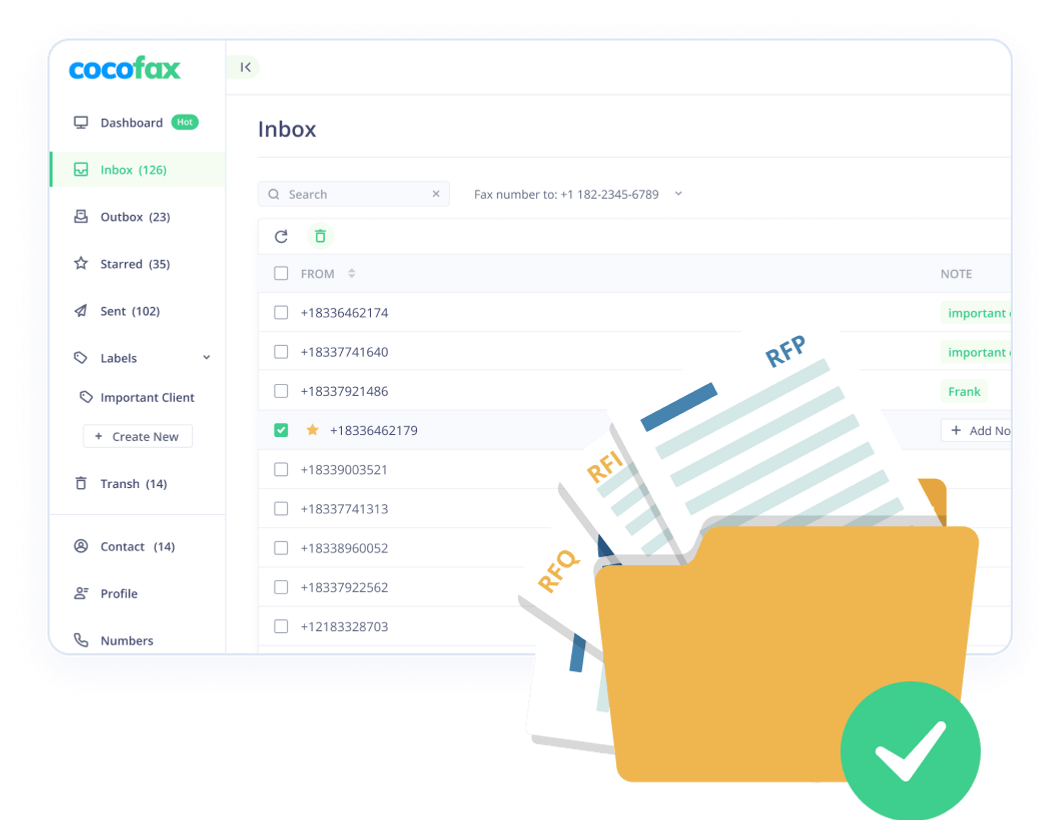 Improve Order and Supply Chain Procedure
Manufacturers may securely send an unlimited number of faxes and respond to RFPs and RFIs, supply chain inquiries, and customer demands in real time.
Increasing Speed in a Document-oriented Business
As a document-intensive industry, CocoFax assists the manufacturing industry by processing POs, banking transactions, and other complex activities in a matter of seconds.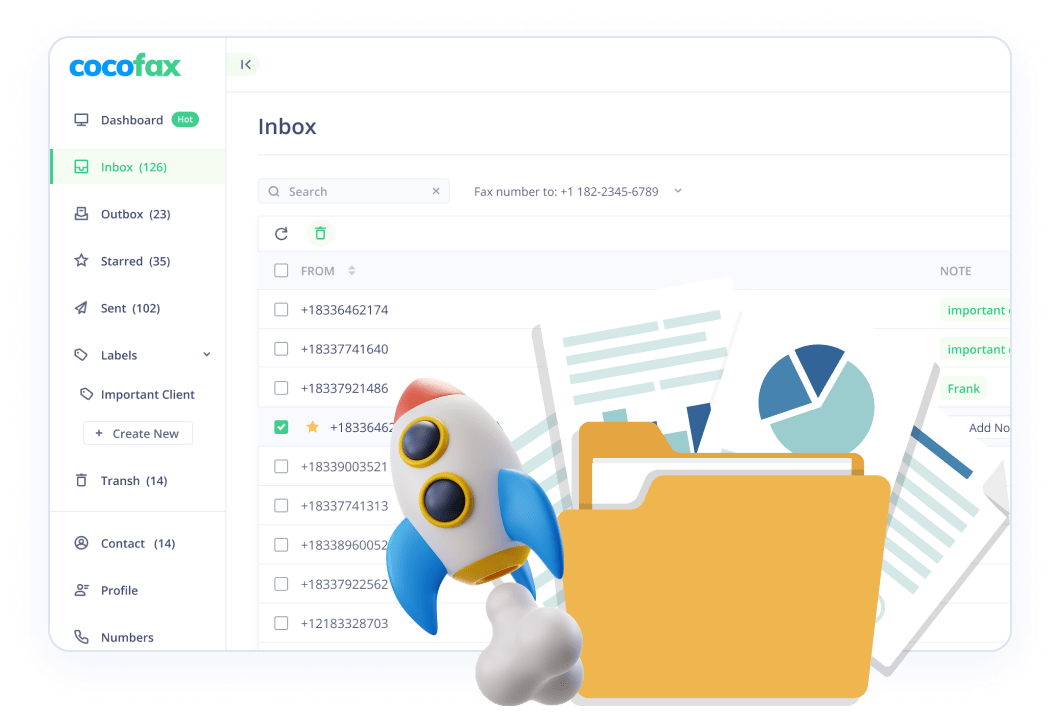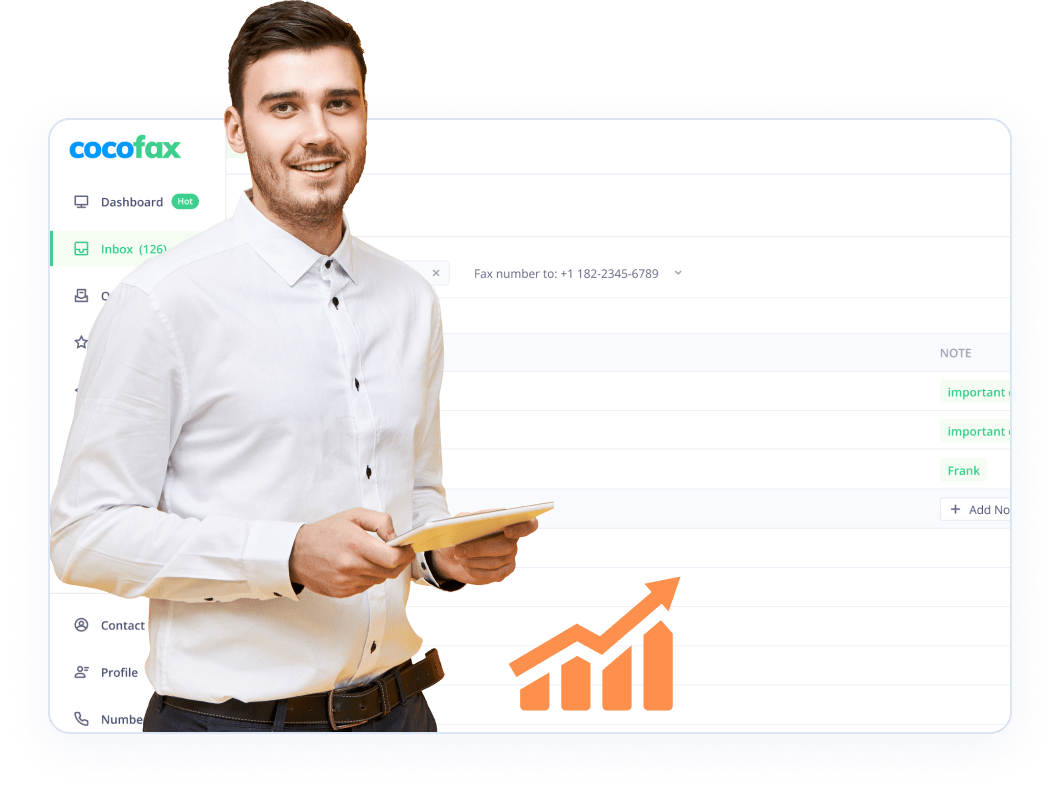 Obtaining a Competitive Advantage
Manufacturers can send products, retrieve orders for production, and successfully communicate with the supply chain with CocoFax's online faxing service.
Online Fax Service Providers Comparison Chart for Manufacturing Industry
Manufacturing businesses can gain an edge using CocoFax, a fast, secure, electronic fax service that simplifies work processes and facilitates teamwork.
Price-based Competitive Edge Over Other Fax Tools
In an increasingly competitive market, CocoFax is the most reliable choice for manufacturers to save money and go green.
| Features | | | | |
| --- | --- | --- | --- | --- |
| Fax Pages Per Month | 60 | 100 | 150 | 300 |
| Entry Level Price Per Month | $7.99 | $5.99 | $16.95 | $9.99 |
| Custom (Vanity) Fax Number Fee | $0 | $19.99-$29.99 | $0 | $0 |
| Setup Fee | Free | Free | $10 | Free |
| Total Fee Per Month | $7.99 | $26-$36 | $26.95 | $9.99 |
| Cost Per Additional Page | $0.05 - $0.2 | $0.03 - $0.2 | $0.10 | $0.05 |
Streamline Faxes for Team
Communicate continually with your vendors, suppliers, inventory teams, and retailers without tying yourself to the fax machine. Fax from mobile and web for free using CocoFax.
Start Faxing