Home  > 
Nextiva vFax Alternative
CocoFax: An Easier, Quicker Alternative to Nextiva vFax
Many customers choose Nextiva vFax out of price concerns. But the fact that you are searching for its alternative proves that it may not be a fully satisfying fax service for you. We're right here to convince you why CocoFax is the best alternative to Nextiva vFax. With a similar price, you get to enjoy a higher-level fax service with better user interface, customer reviews, and features.
30-Day Money-Back Guarantee
CocoFax Outperforms Nextiva vFax in User Interface
Nextiva vFax disappoints users with its terrible faxing experience, partly due to its poor web-portal design. By contrast, CocoFax always puts customer experience in the first place and seeks for web design optimization. It's time to improve your faxing experience with CocoFax's responsive interface that makes faxing easier.




Nextiva vFax: Complex & Slow
With user details info taking the major space, Nextiva vFax's dashboard is dominated by text and grid. Fax sending is complicated with an interface navigating you through five steps on different tabs - a test for one's patience. Plus, you might come across slow-loading issues while using the web fax.
CocoFax: Simple & Fast
CocoFax is well received by customers for its consistent and straightforward interface. The dashboard displays the various channels such as Email to Fax, Android App, Microsoft integration, which are effective alternatives to web portal faxing.
A New Fax button leads you to a single fax sending page incorporating all the three steps: Add Fax number- Upload File - Send, empowering you to fax within seconds. For beginners, our clear onboarding guidelines ensure you get all the hints about faxing.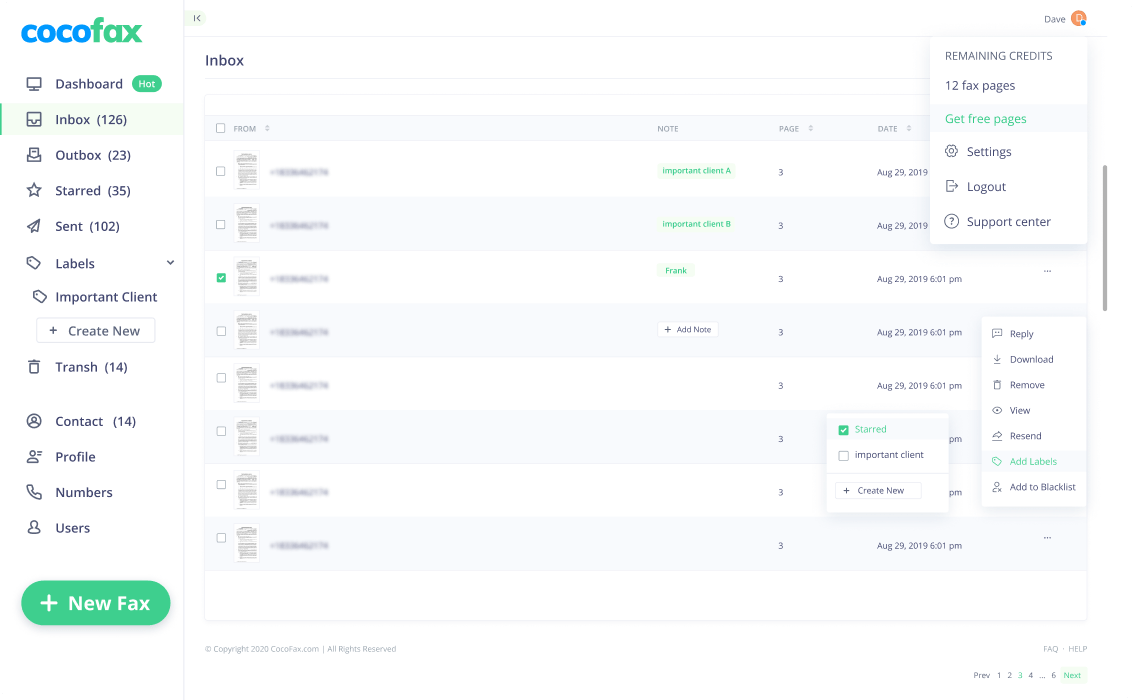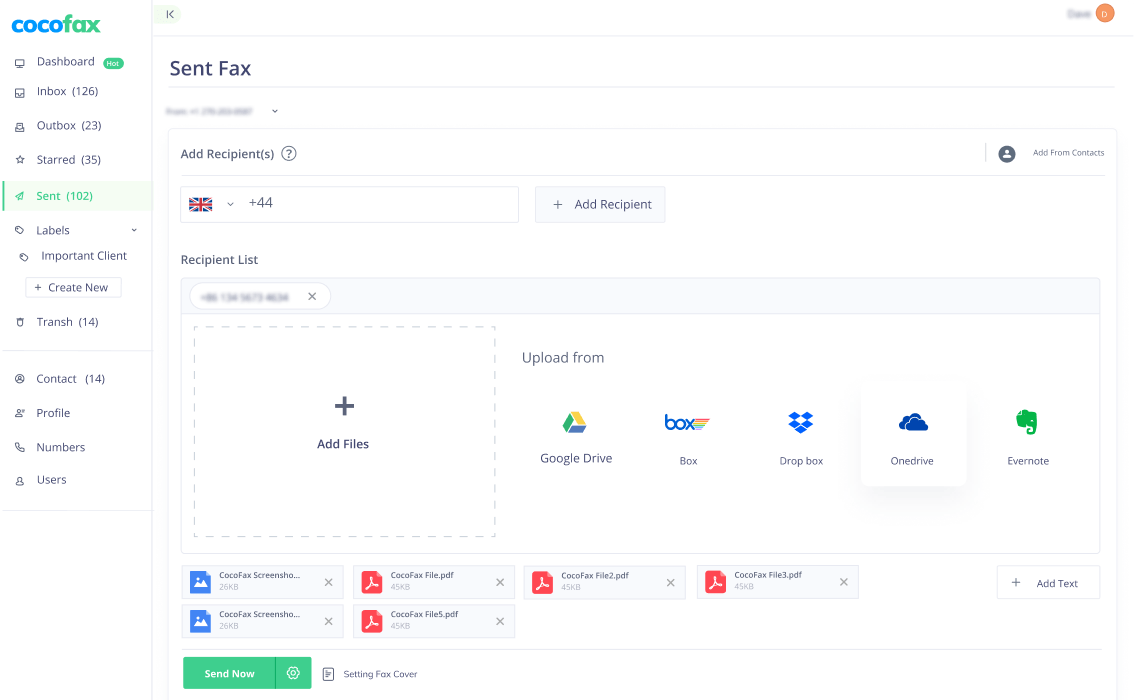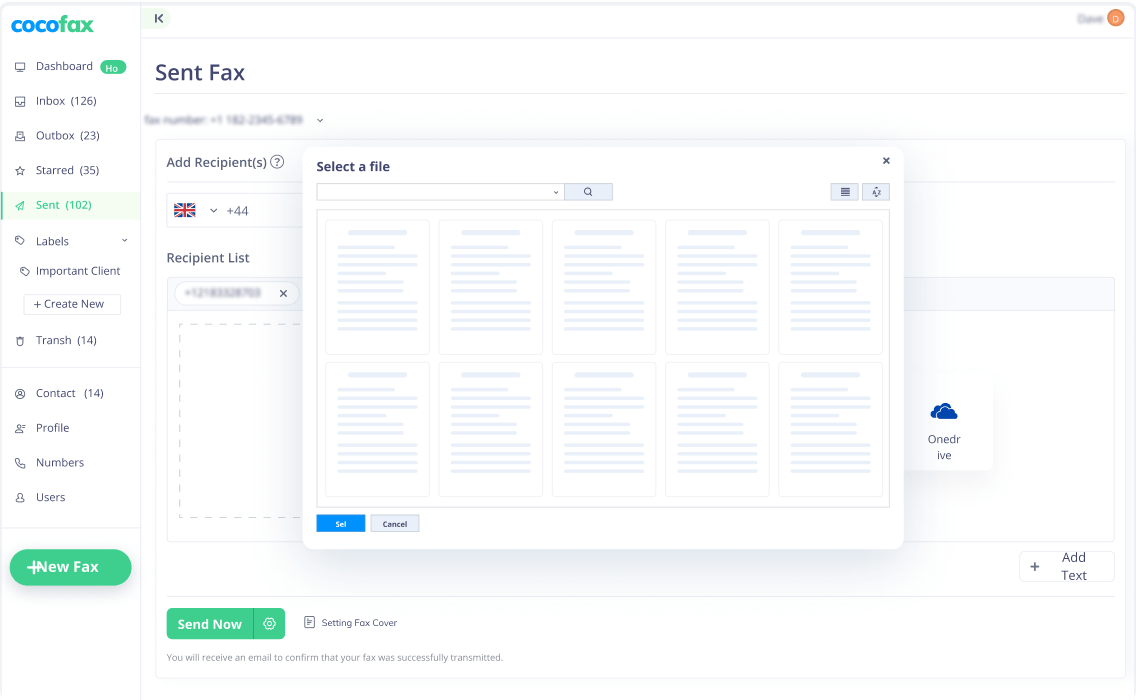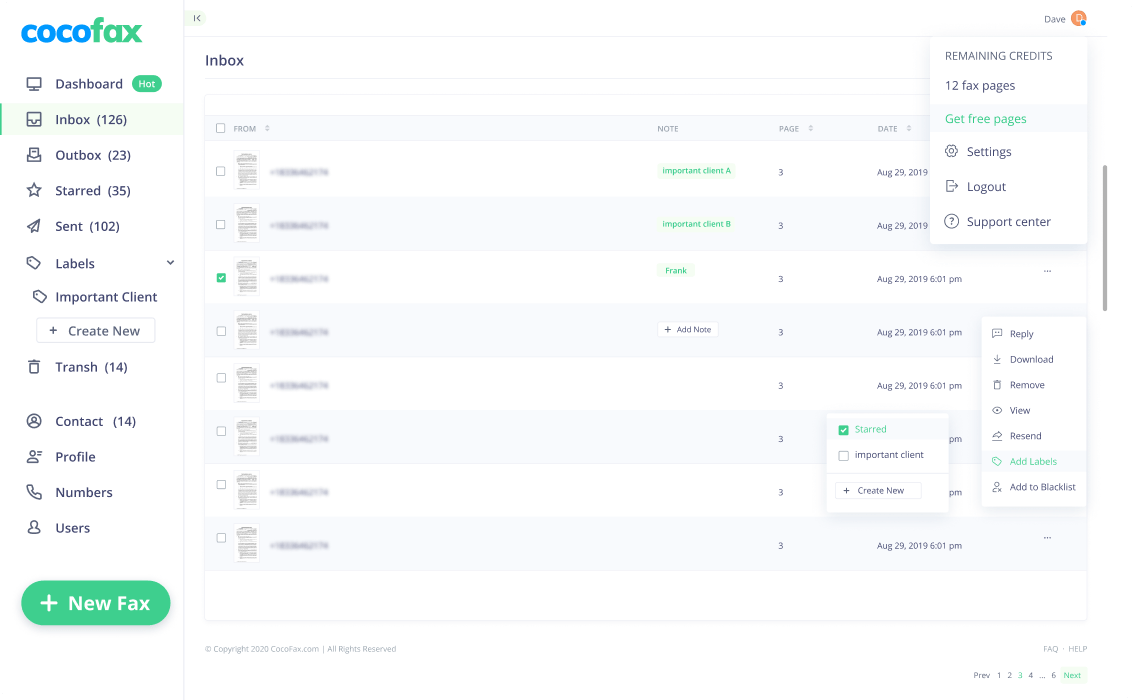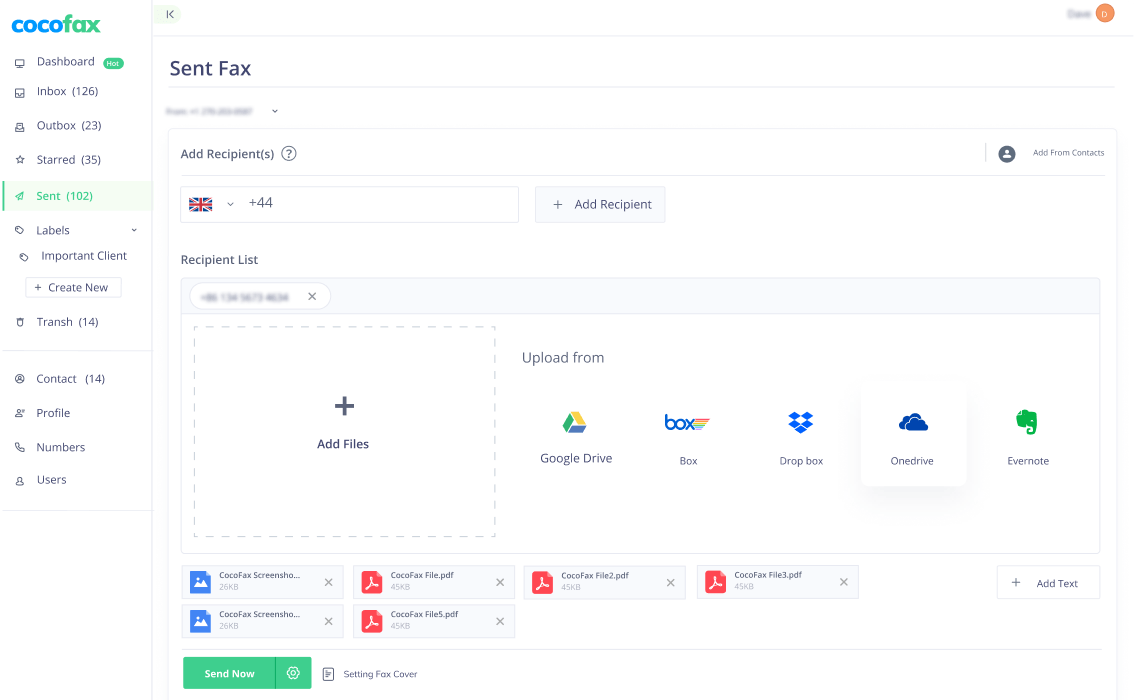 Customer Reviews
CocoFax Outdoes Nextiva vFax in Customer Reviews
While Nextiva vFAX fails customers with poor user interface, CocoFax is trusted by thousands of customers for its accessibility. Check what customers say about us below!
Nextiva vFax - Difficult To Use
CocoFax - A Great Helper
Easiest To Use Fax Software on G2
Liked by thousands of businesses, CocoFax is rated as the top easy-to-use software with a score much higher than that of Nextiva vFax.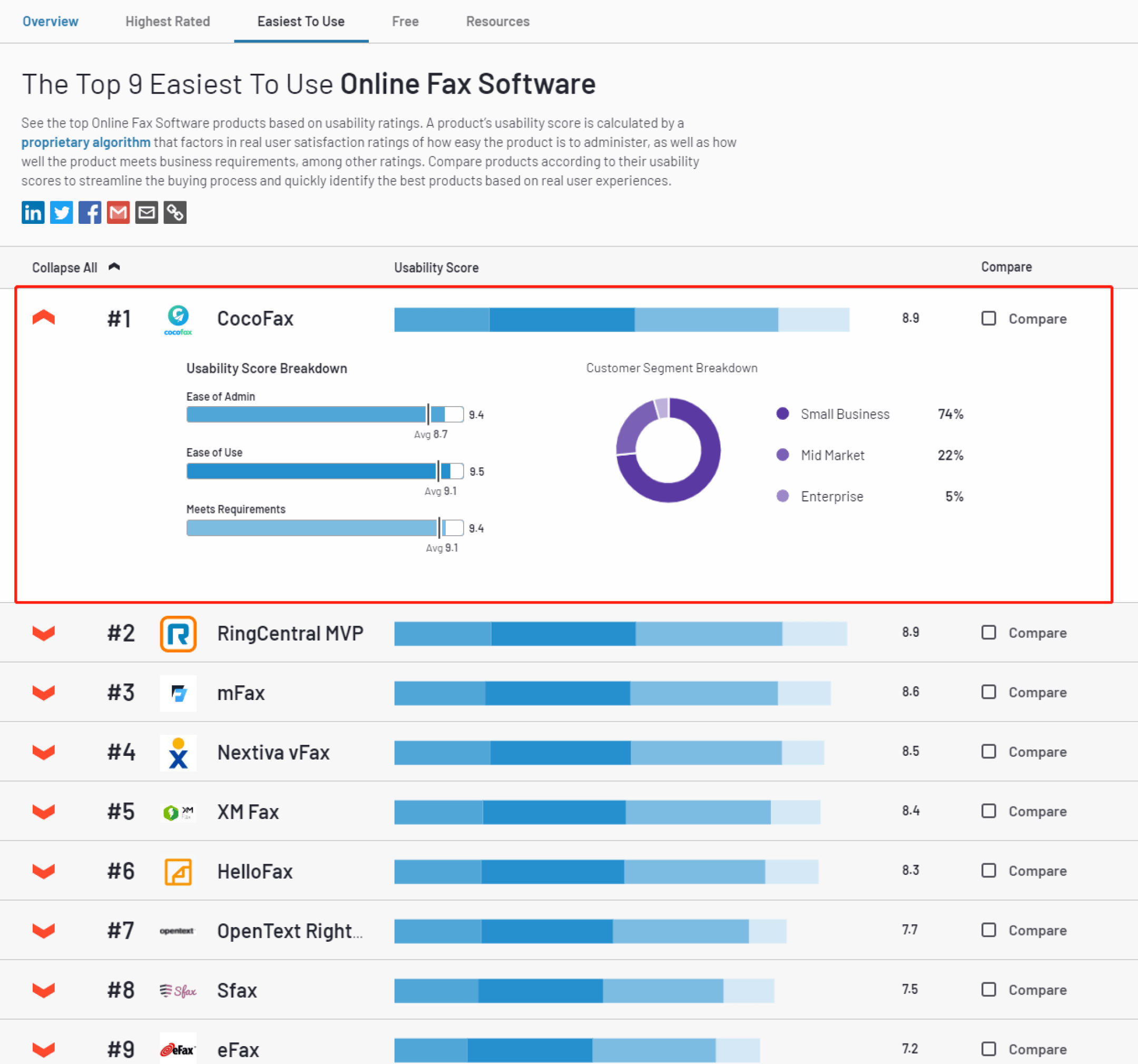 Source: G2.com
Features
CocoFax Dwarfs Nextiva vFax with More Features
Have a quick look at the major differences in features between CocoFax and Nextiva vFax. Evidently, CocoFax surpasses Nextiva vFax with richer and more advanced attributes.
| Features | CocoFax | Nextiva vFax |
| --- | --- | --- |
| Free Fax (No Credit Card Required) | | |
| Free Trial (Credit Card Required) | | |
| Fax Number Porting | | |
| No Setup Fee | | |
| Email to Fax | | |
| Unlimited Fax Storage | | |
| Multiple Fax Recipients | | |
| International Coverage | | |
| Multiple Team Members | | |
| Android App | | |
| Mac Fax App | | |
| Slack Integration | | |
| Microsoft Add-on | | |
| Chrome Extension | | |
| G Suite Add-on | | |
| Archive to Google Drive Automatically | | |
| Blacklist | | |
| Manage Labels | | |
| Retry for Failed Faxes | | |
| Scheduled Faxing | | |
| Fax Cover Templates | | |
| Two-Factor Authentication | | |
| HIPAA Compliant | | |
| 24/7 Live Chat | | |
| API | | |
Nextiva vFax: 6 Shortcomings You Should Know
Nextiva vFax certainly has some merits that make it a reputable online fax service. However, it lacks several important features. These limitations can adversely affect your faxing experience.
Number Restrictions
As you get started with Nextiva vFax, you can't choose an international number nor send faxes to international numbers, because the service is only available within the U.S. and Canada. There are no toll-free number or vanity number options either, which causes inconvenience for some enterprises.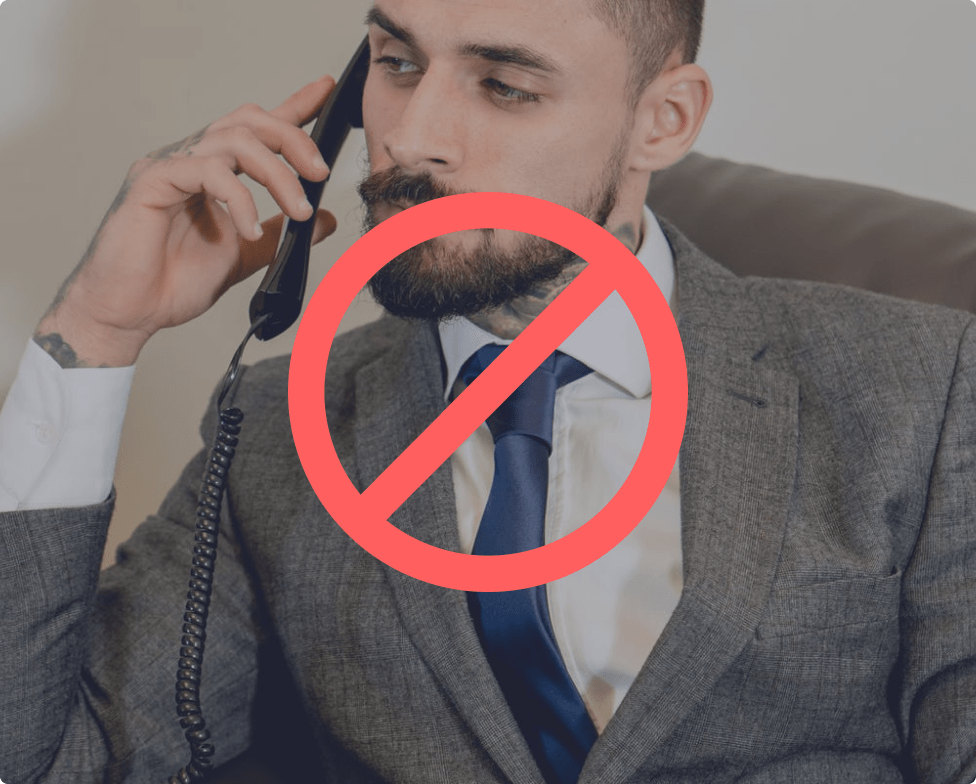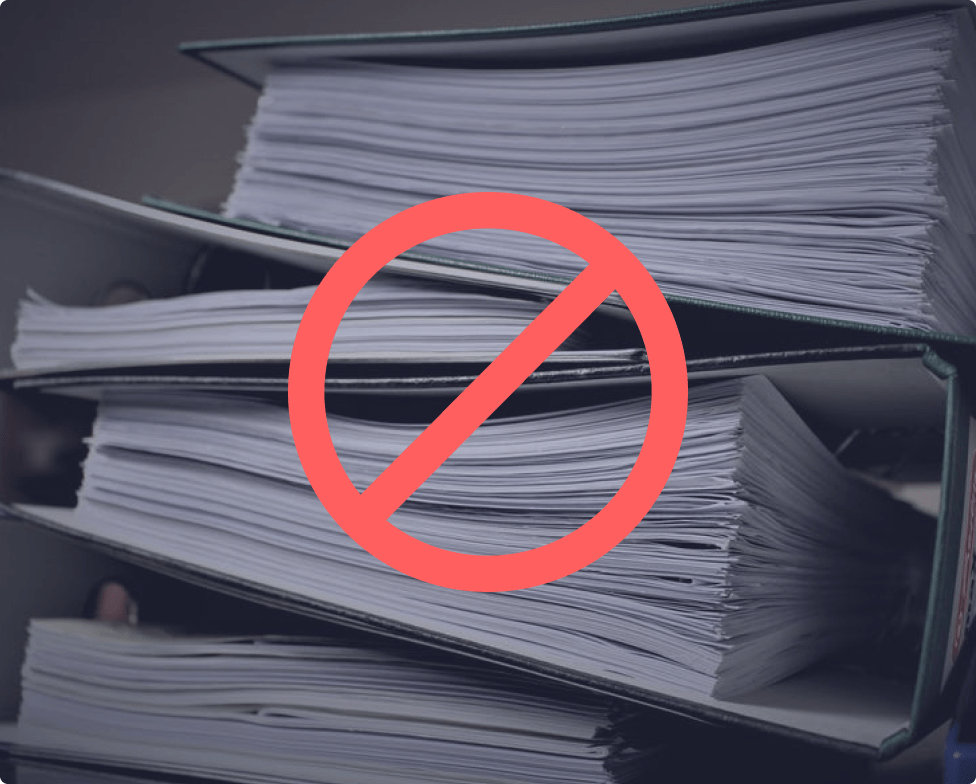 Limit on Fax File
Nextiva vFax limits the number and size of attached documents for each fax you send. You are only allowed to upload no more than 10 files within 5MB per fax. For those with a large demand for faxing, this is quite a small number.
Immobility
In an era of growing workplace flexibility, it's regrettable that Nextiva vFax does not have any mobile app. Although the service is accessible from a mobile browser, the web interface is difficult to use as it's not designed in a responsive way.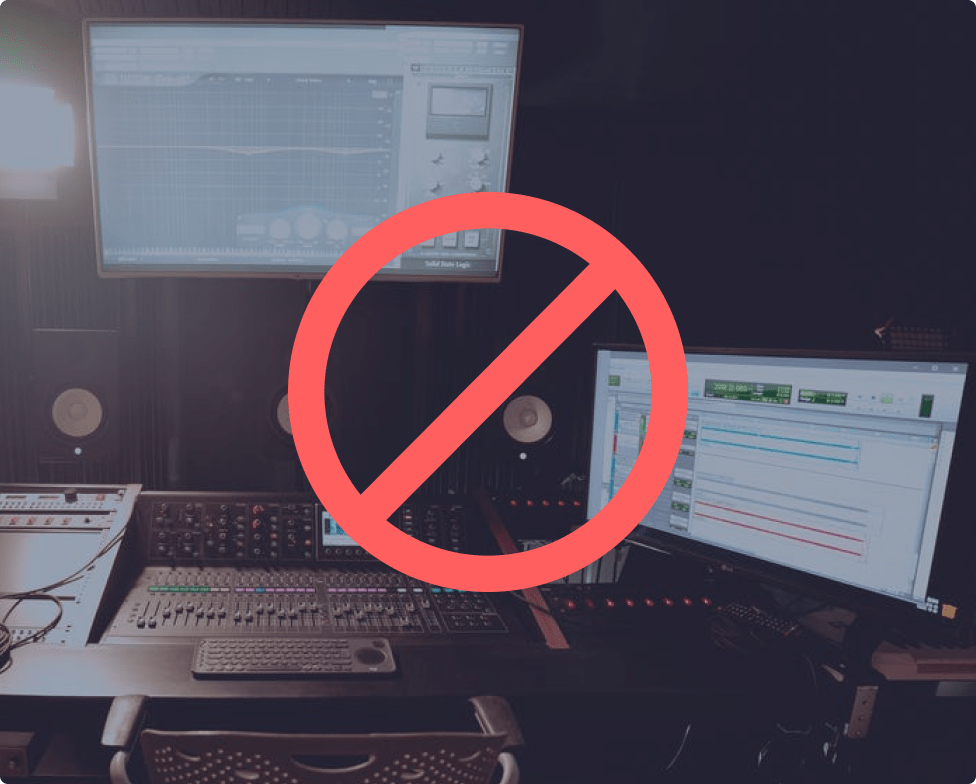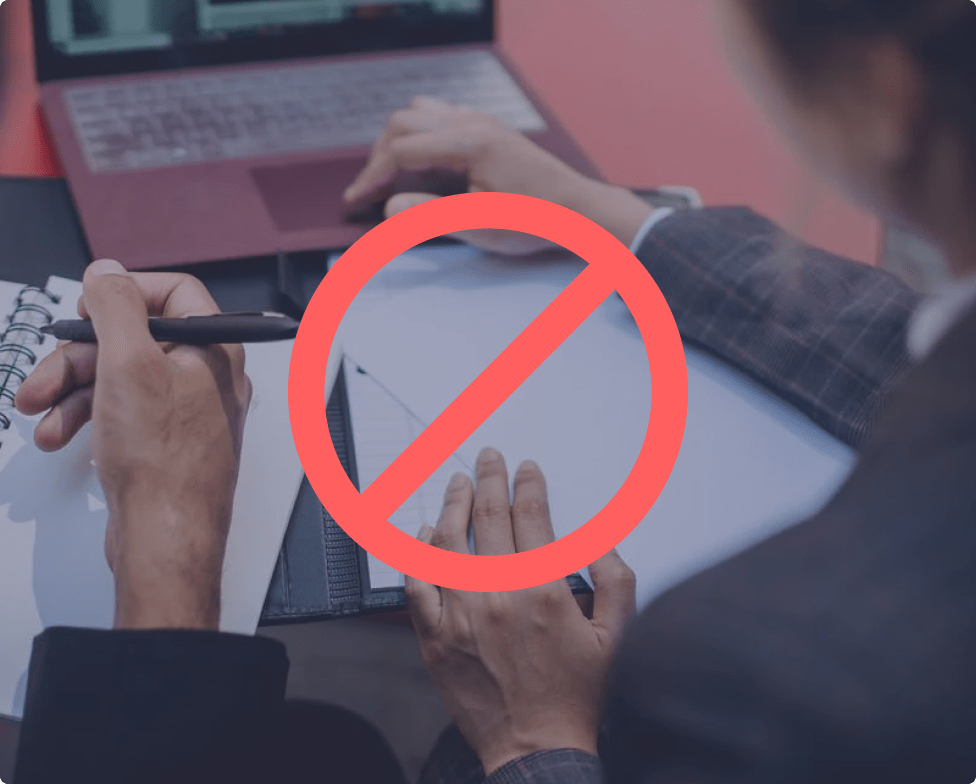 Security Defects
You can't set your own password when signing up for Nextiva vFax. Instead, the system will send a passcode to your email in plaintext, increasing the risk of password leakage. Two-factor authentication is also absent in Nextiva vFax, another security issue that should not be ignored.
Insufficient Customer Support
Nextiva vFax does not offer 24/7 customer service. The live chat is only available from 5 AM to 6 PM Monday through Friday (Pacific Time), which means you may not get timely help when there are emergencies at work.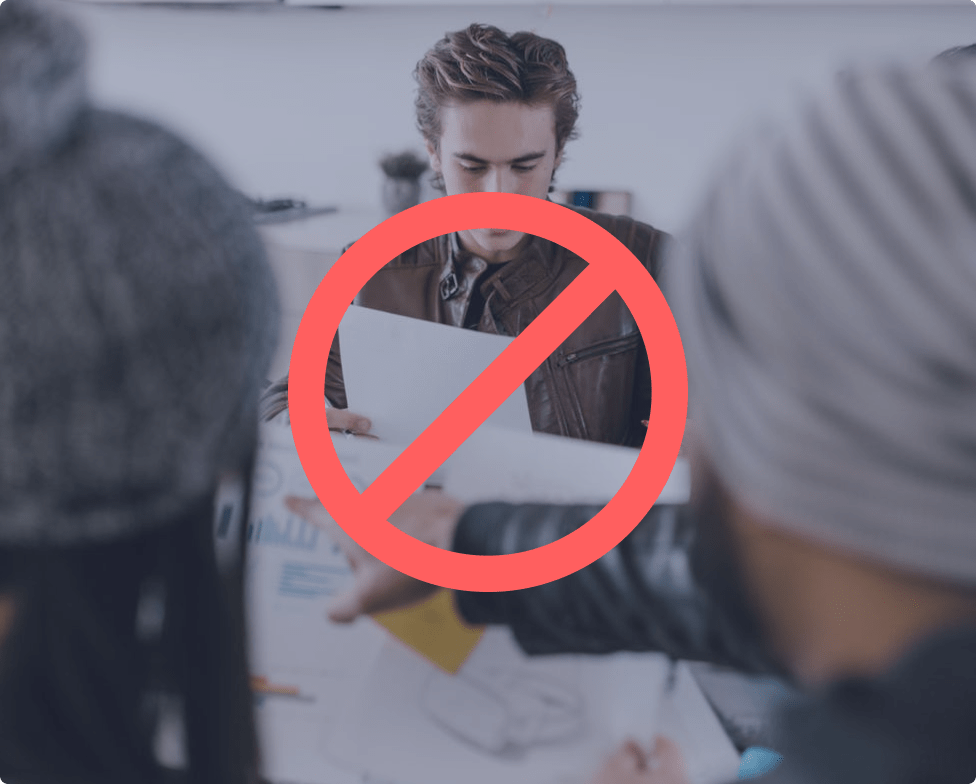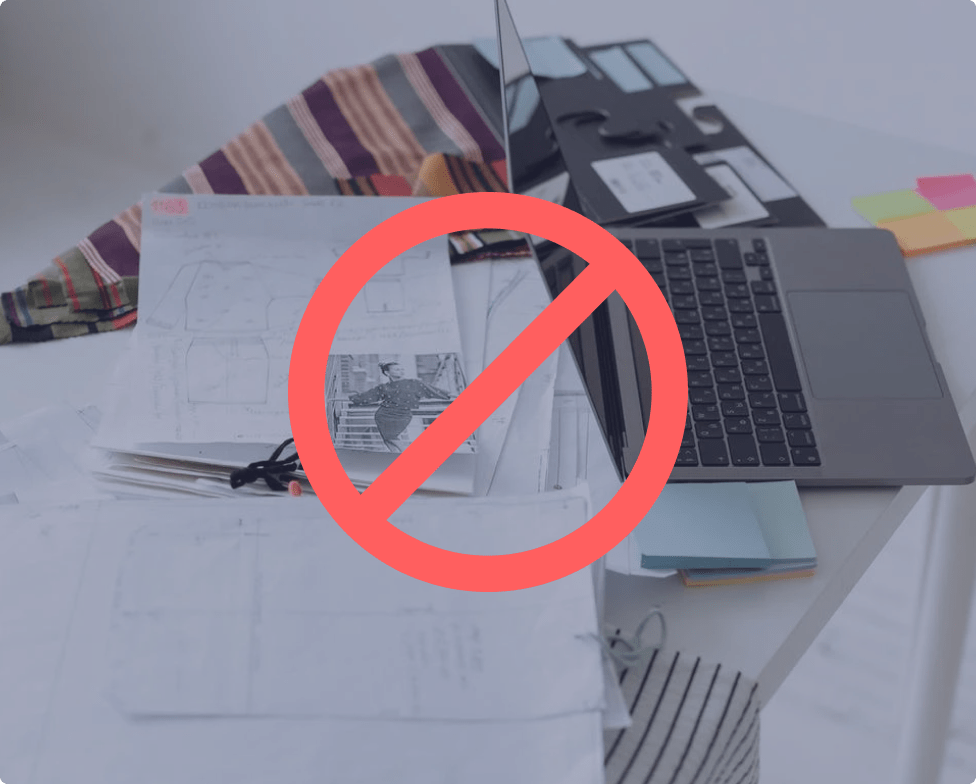 Lack of Integrations
Except for the integration with email clients, Nextiva vFax does not work on other important workplace applications such as Google, Microsoft, Slack, etc, which allow direct faxing or notifications. Without these integrations, faxing could be much more laborious.
Switch to CocoFax: A Smarter Online Fax Solution
It's time to embrace a feature-rich online fax solution. Employing the most up-to-date technologies, CocoFax distinguishes itself with the following edges:
FREE toll-free numbers, vanity numbers, & international numbers:In order to facilitate business communications through faxes, CocoFax doesn't charge for toll-free numbers or vanity numbers. Customers can also choose an international number, which covers 180 countries across the world.
Mobile-friendly web & app:CocoFax empowers you to fax on the go through the responsive web on computers, tablets, and mobile phones. Android users can also download our well-developed app that makes faxing easier. You will never miss a fax with CocoFax's mobile applications.
Fax file optimization:CocoFax allows users to send a fax with attachments up to 25MB, 5 times larger than that permitted by vFax. File resolution is controllable in settings. You can choose from the smooth, standard or excellent quality, according to your preference.
Google & Microsoft integrations: Just as CocoFax Chrome extension provides a shortcut to faxing, Google Docs and Sheets add-ons further reduce your turnaround time since you can send faxes directly from these platforms. Google Drive can auto-archive your fax documents once you activate the function in your profile settings. Microsoft users can also benefit from direct faxing without switching to other applications.
Improving team collaboration: Business owners or project managers can not only involve multiple team members to share a CocoFax account, but also receive simultaneous notifications about incoming and outgoing faxes' status with CocoFax's Slack integration.
Custom fax cover & 2FA:To ensure the maximum security of your fax documents, CocoFax offers a variety of fax cover templates, so that your fax will not be viewed by an unintended third party. Two-factor authentication is a unique protective measure that Nextiva vFax lacks, which keeps your private data safe from any cyber attack.
24/7 live chat: Whenever you need help, CocoFax is always there to solve your problems 24/7 around the clock. Whatever time zone you are in, you will get your queries responded instantly.
Fax number porting:With CocoFax, you'll never need to worry about losing your original business network. We've made fax number transfer a hassle-free process. Just spend a minute to submit a porting request and you can take a coffee break until CocoFax transfers your Nextiva vFax number.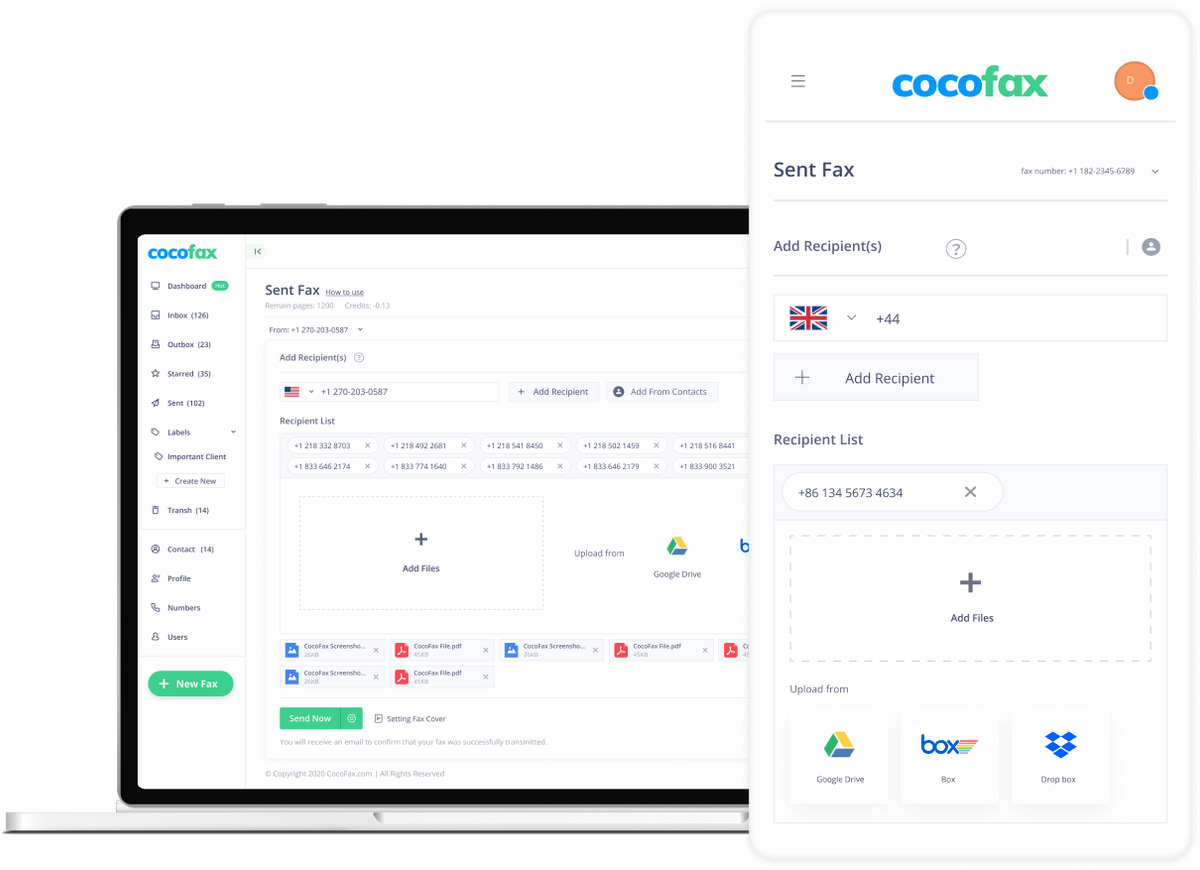 Get Started with CocoFax Today!
No more waiting! Sign up today and port your number from Nextiva vFax to CocoFax with ease. Get the easiest, fastest, and safest fax solution NOW!
30-Day Money-Back Guarantee