CocoFax: A Cheaper, Easier Alternative to eFax
Searching for a substitute for eFax? Being a fax giant, eFax fails the expectation of many with its poor service. As a powerful alternative to eFax, CocoFax outshines the competition for its richer features, lower price, simpler interface, and nicer customer service. Go green and boost your efficiency for free now!
30-Day Money-Back Guarantee
Features
CocoFax is More Versatile Than eFax
Renowned as it is, eFax has not been upgraded for ages, despite integrations with Google, Microsoft, and Slack becoming the new normal. Time to consider a more modern, comprehensive online faxing tool like CocoFax, the easiest-to-use service that can be accessed through multiple platforms.
| Features | CocoFax Basic | eFax Plus |
| --- | --- | --- |
| Free Fax (No Credit Card Required) | | |
| Free Trial (Credit Card Required) | | |
| Fax Number Porting | | |
| No Setup Fee | | |
| Email to Fax | | |
| Unlimited Fax Storage | | |
| Multiple Fax Recipients | | |
| International Coverage | | |
| Multiple Team Members | | |
| Android App | | |
| Slack Integration | | |
| Microsoft Add-on | | |
| Chrome Extension | | |
| G Suite Add-on | | |
| Archive to Google Drive Automatically | | |
| Blacklist | | |
| Manage Labels | | |
| Retry for Failed Faxes | | |
| Scheduled Faxing | | |
| Fax Cover Templates | | |
| SMS Notification | | |
| Two-Factor Authentication | | |
| HIPAA Compliant | | |
| Live Chat | | |
| API | | |
How Do Customers Like eFax and CocoFax
Outdated Product Function
Excellent Business Partner
Price
CocoFax - A Much More Affordable Option Than eFax
Zero setup fee, zero custom fax number fee, CocoFax charges less and offers more, in comparison to eFax. For each page faxed with CocoFax, you get to pay 66% less than with eFax. Select one from our economical pricing plans that fit in your budgets!
Basic Plan
| Features | CocoFax Basic | eFax Plus |
| --- | --- | --- |
| Fax Pages Per Month | 200 | 150 |
| Price Per Month | $12.99 | $16.95 |
| Custom(Vanity) Fax Number Fee | $0.00 | $0.00 |
| Setup Fee | Free | $10 |
| Total Fee Per Month | $12.99 | $26.95 |
| Average Fee Per Page | $0.06 | $0.18 |
Premium Plan
| Features | CocoFax Premium | eFax Pro |
| --- | --- | --- |
| Fax Pages Per Month | 400 | 200 |
| Price Per Month | $19.99 | $19.95 |
| Custom(Vanity) Fax Number Fee | $0.00 | $0.00 |
| Setup Fee | Free | $10 |
| Total Fee Per Month | $19.99 | $29.95 |
| Average Fee Per Page | $0.05 | $0.15 |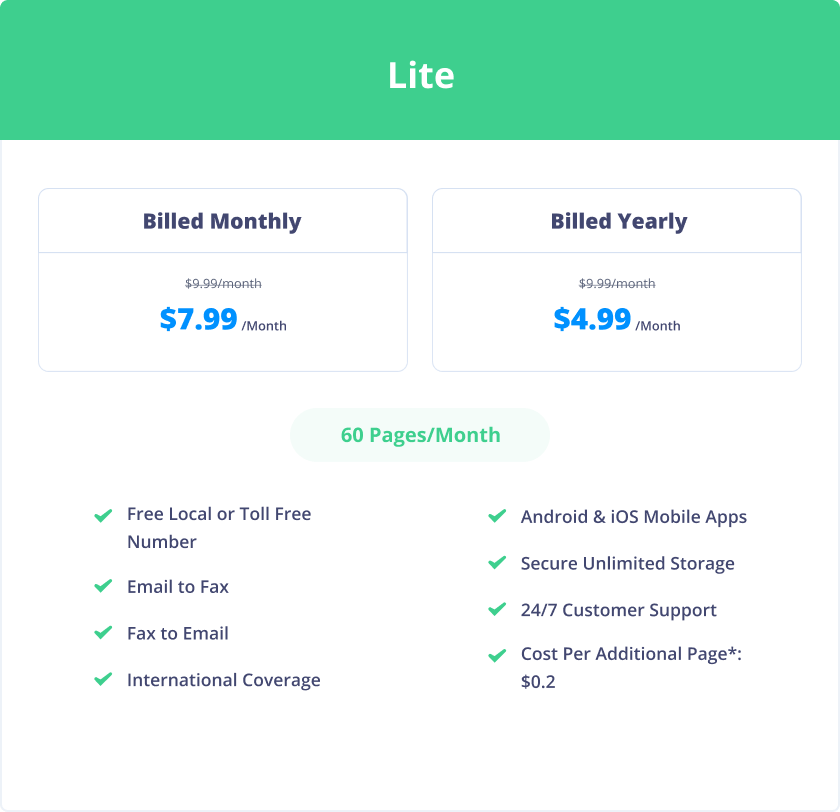 Cheapest Fax Service for Individuals
CocoFax has attracted a large number of individual users. Offering basic but complete service for personal use, CocoFax enables customers to enjoy a better faxing experience at the lowest price possible.
You might need to fax from time to time, like sending faxes to insurance agencies or receiving faxes to obtain medical records from hospitals. And you might be put off by the high price that eFax charges businesses or corporations. Why not consider CocoFax? Just paying for a hamburger's price, you can get a free fax number and 60 fax pages at your disposal.
What Do Our Customers Say About Us
A More User-friendly Design
A simple, sensible, intuitive web interface could delight visitors and improve user experience. Unlike the old-fashioned official style adopted by eFax, our dashboard features a neat and crisp layout with refreshing color combinations. While eFax frustrates customers with intricate design, CocoFax eases users' faxing hassles with a straightforward interface. Whether you are on your mobile device or browsing the computer web, you can enjoy the maximum convenience CocoFax brings.
eFax Corporate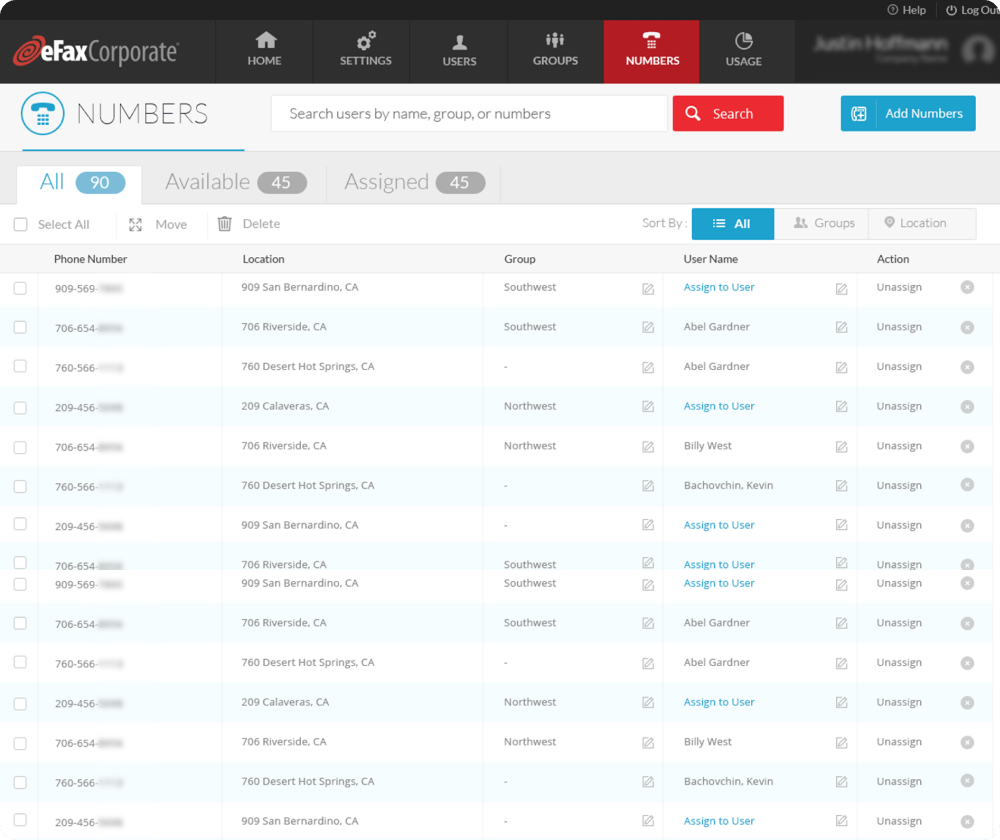 CocoFax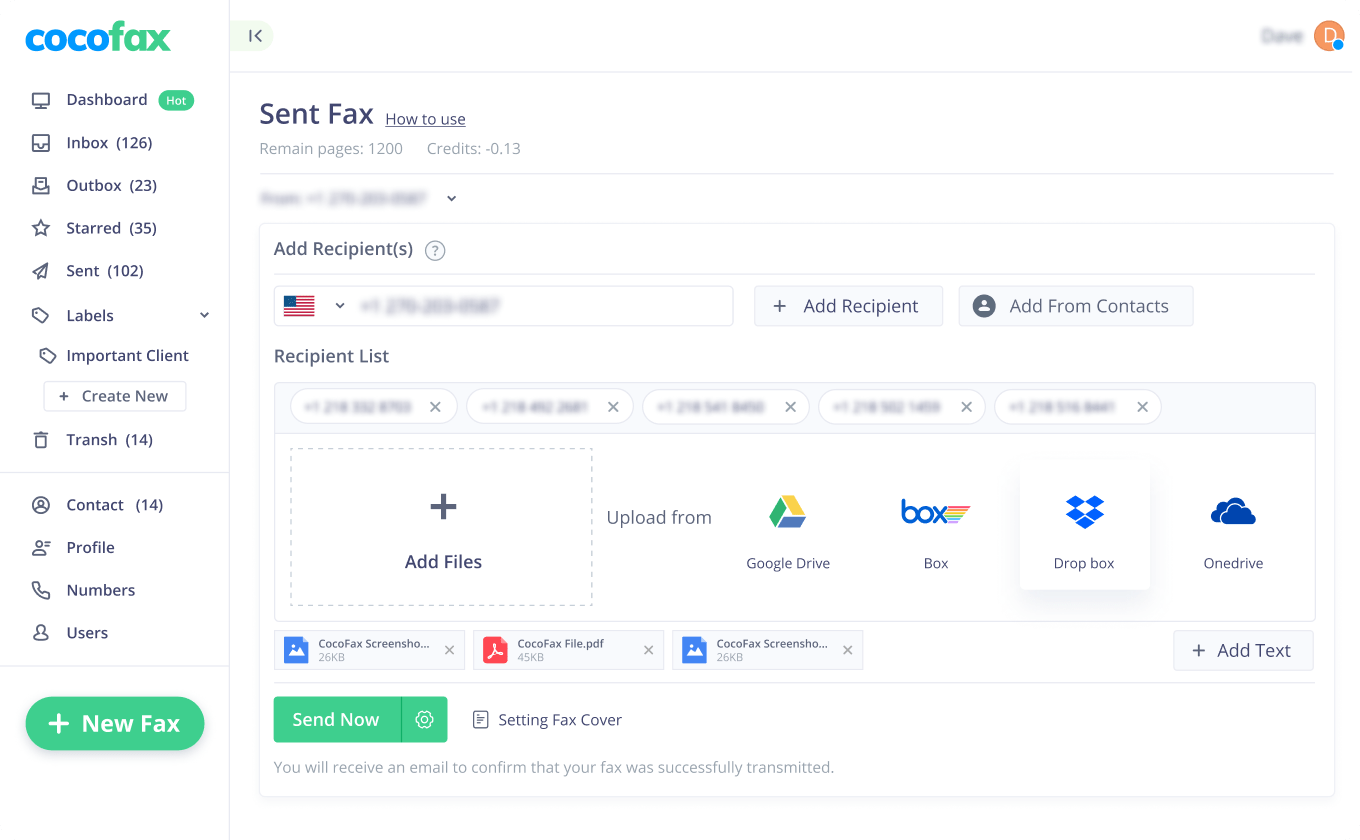 eFax Corporate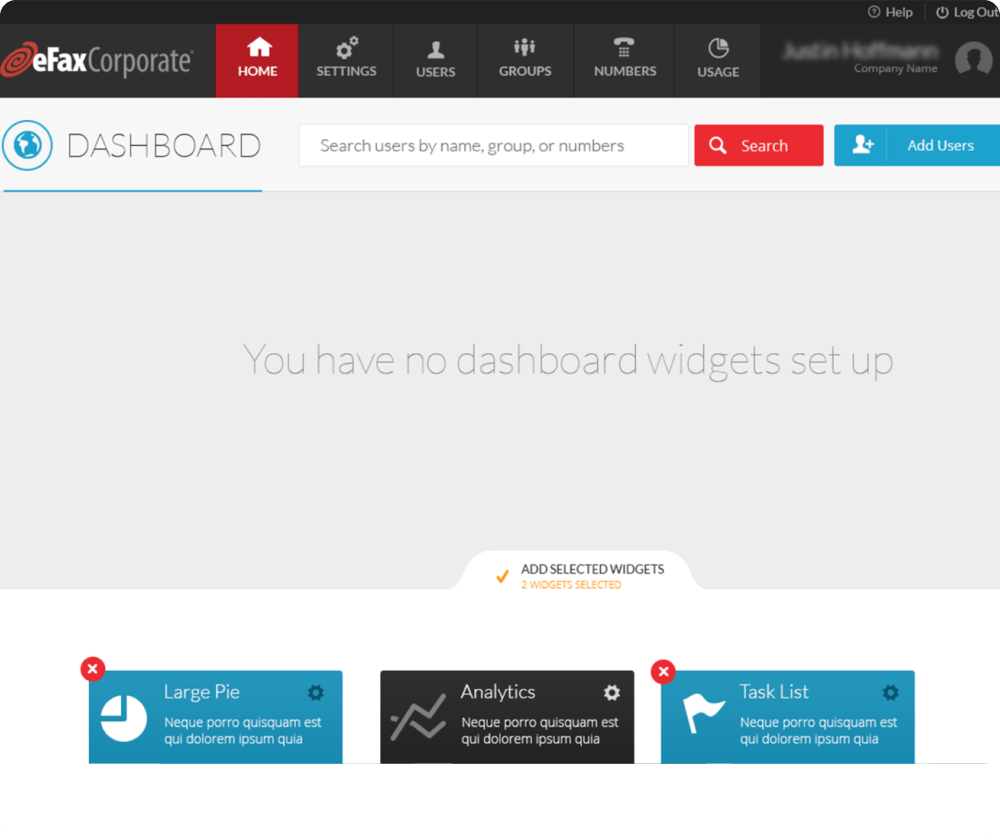 CocoFax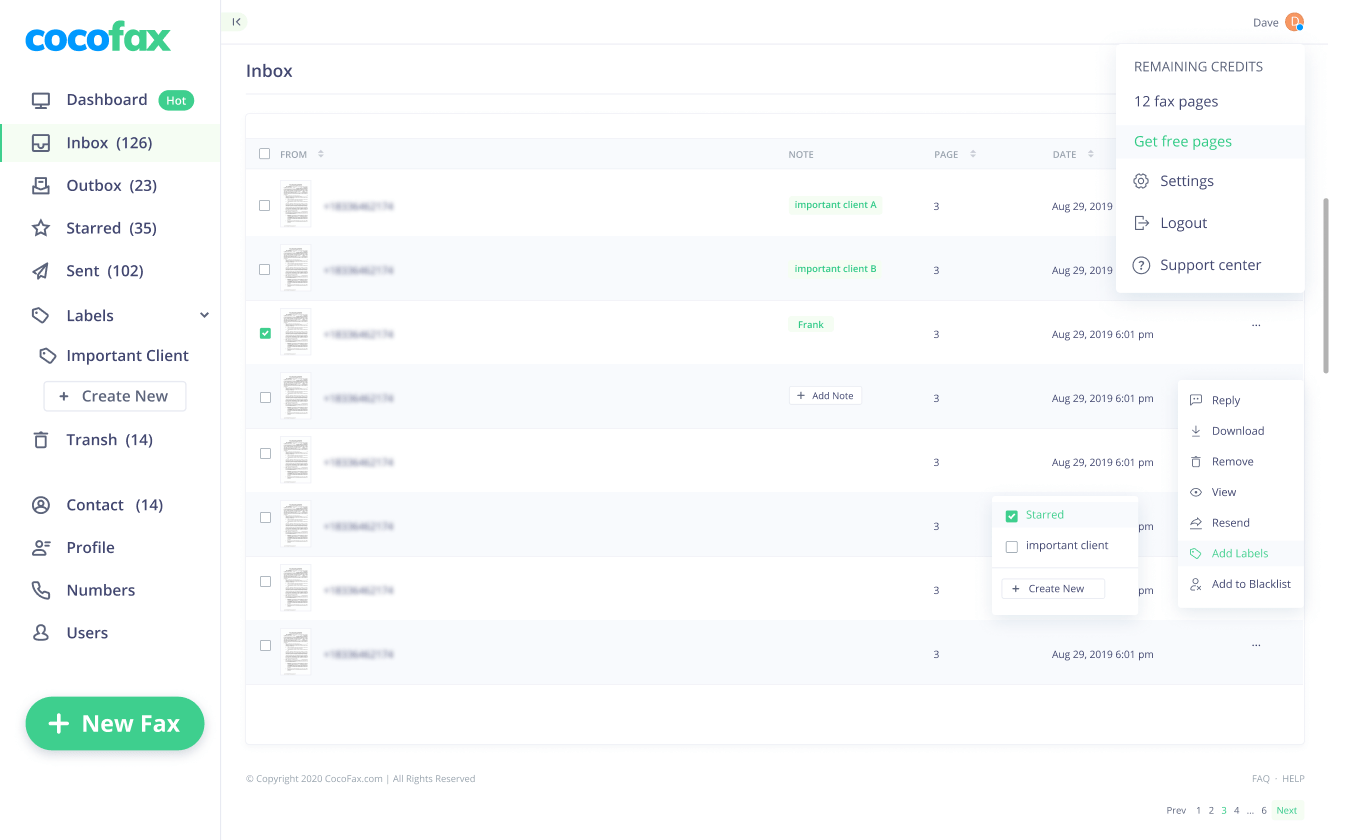 eFax Corporate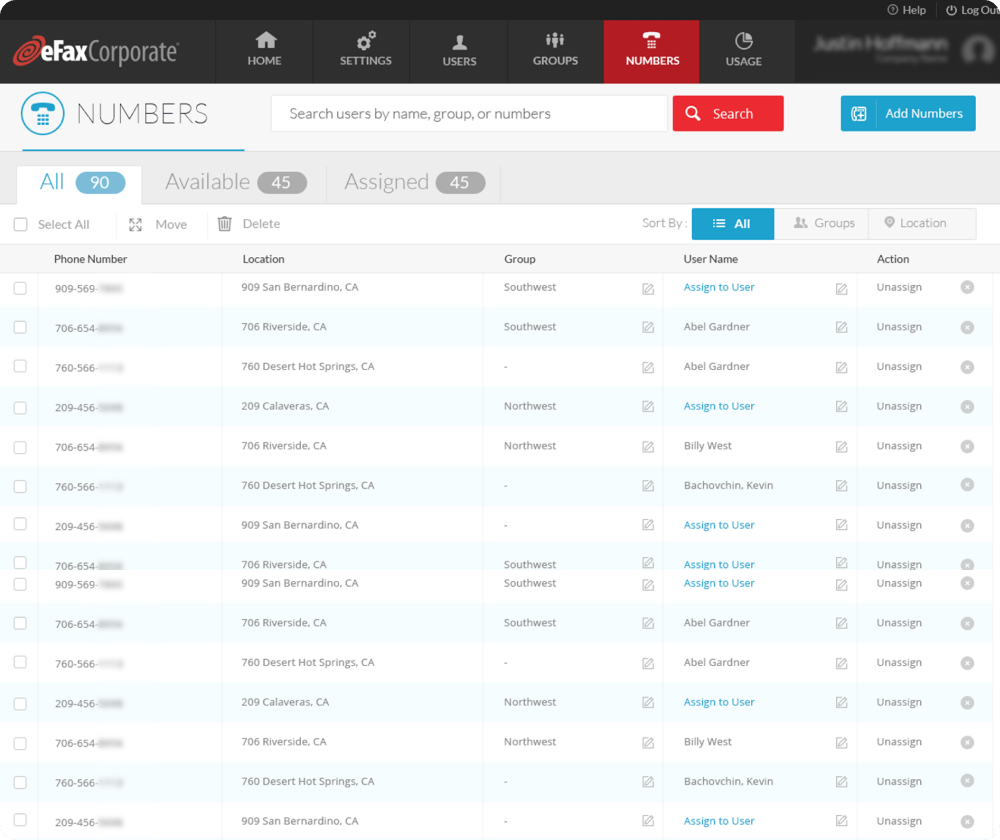 CocoFax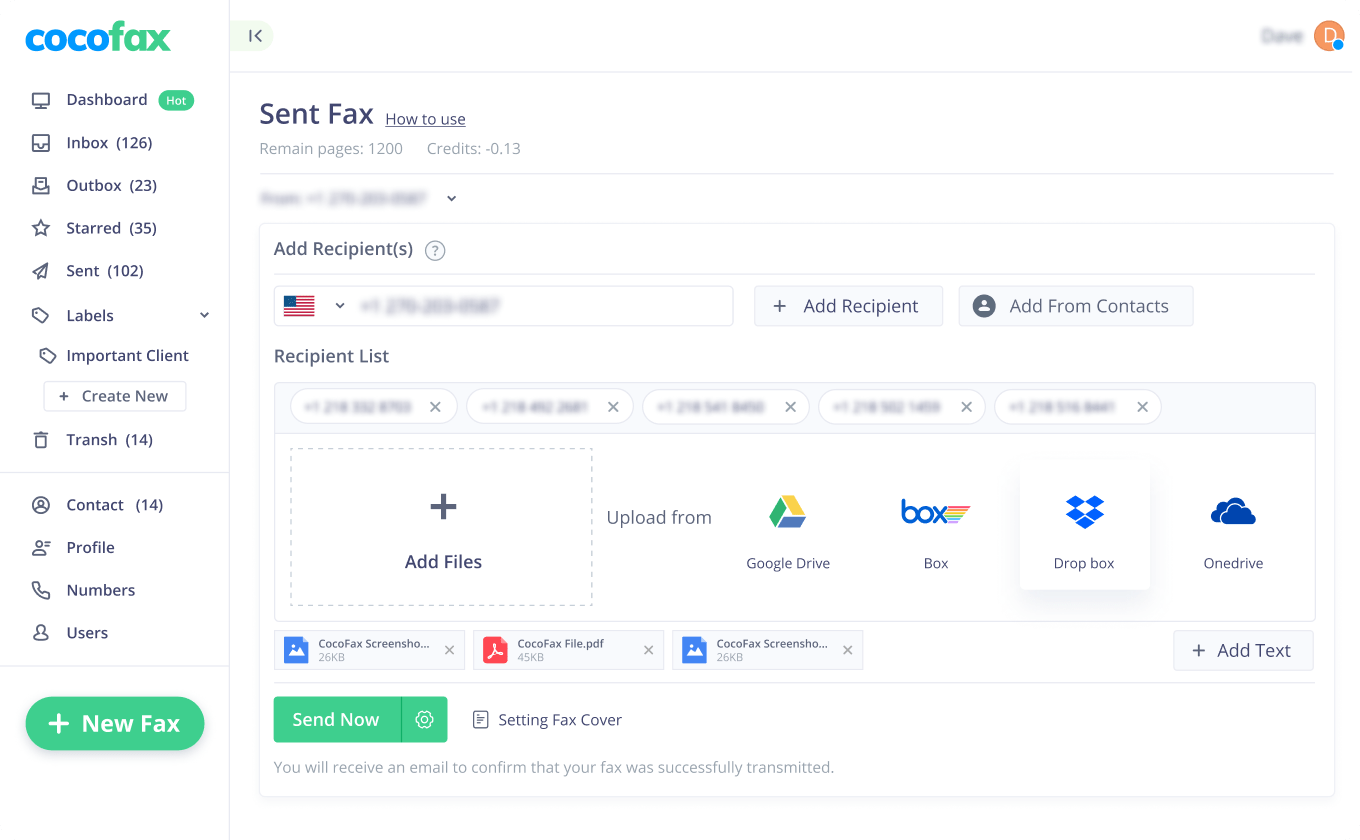 eFax Corporate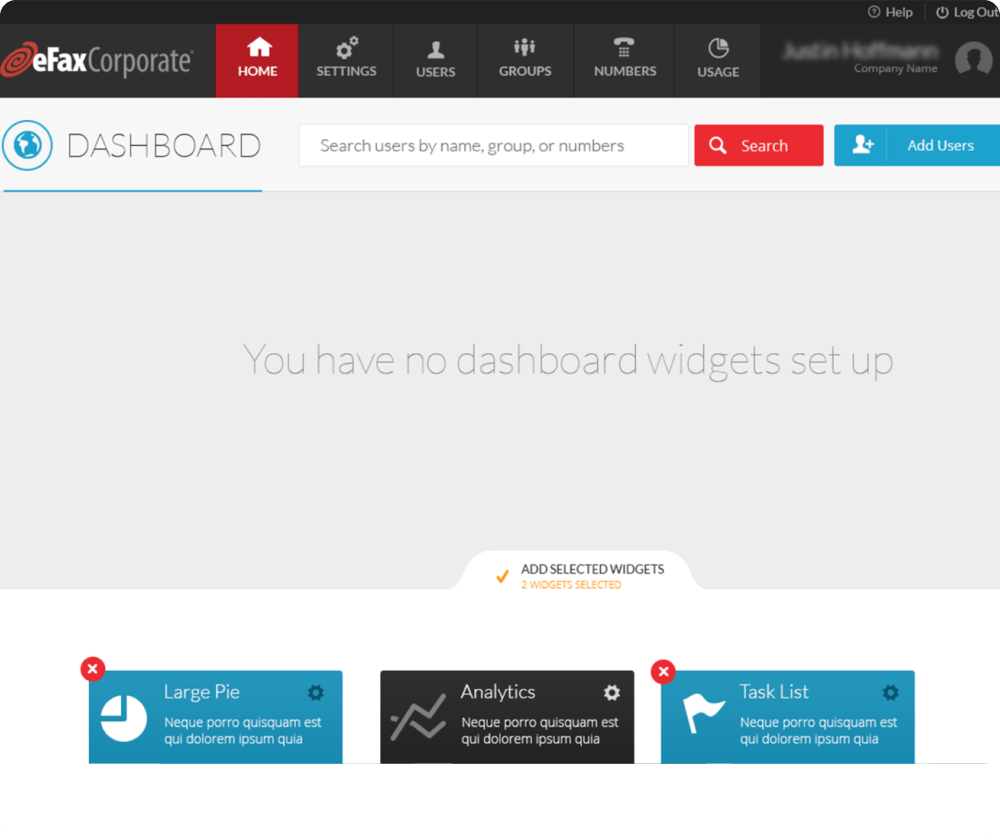 CocoFax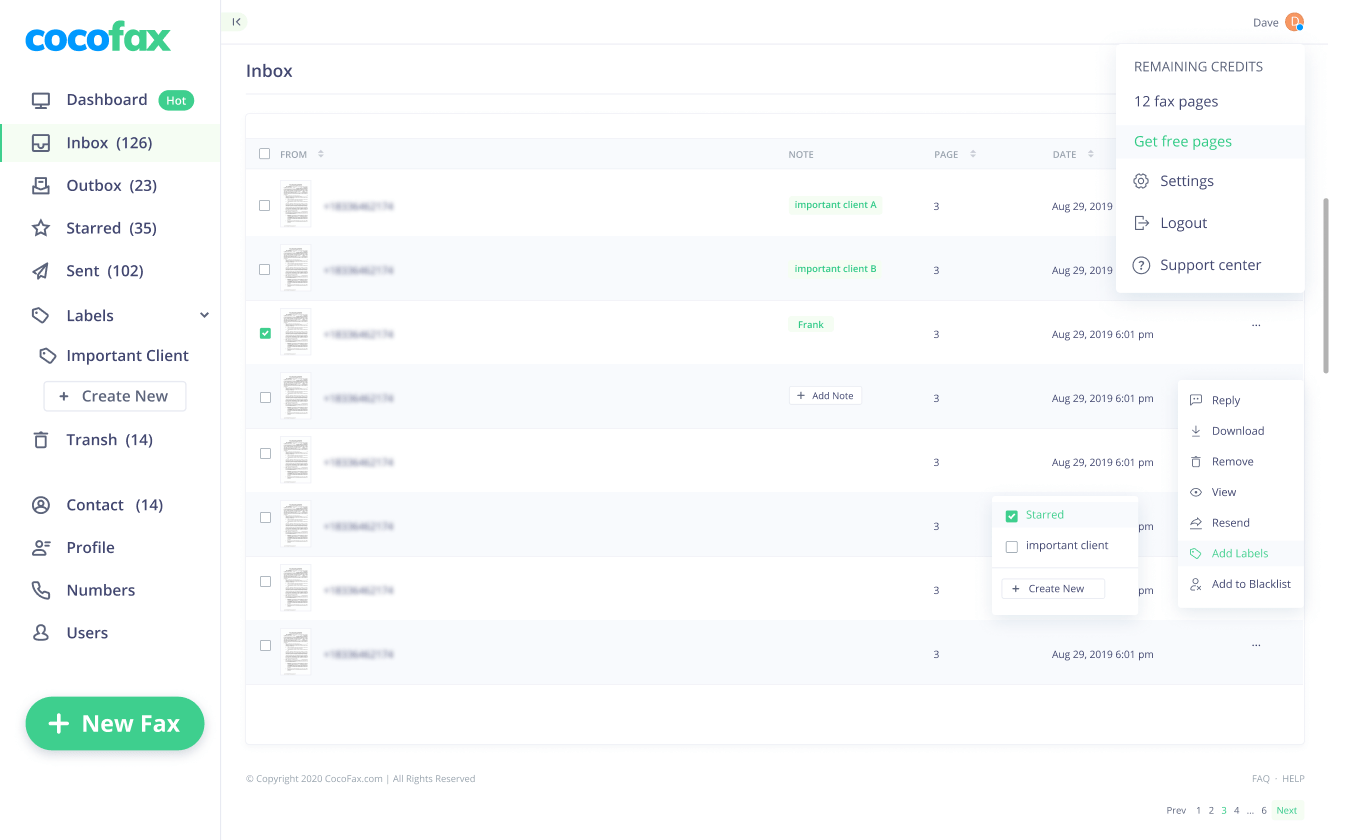 Compare Customer Reviews About Us
Comfortable Web Experience
Customer Support
Stronger Customer Support
Problems could arise before, after or in the middle of using an online fax service, which highlights the importance of immediate customer support. Poor fax service could impede your business processes and duplicate your costs. While eFax draws complaints due to delayed help, CocoFax stays highly connected with you and troubleshoots for you 24/7 around the clock with a live chat window.
Customer Feedback: eFax vs. CocoFax
Unbearable Customer Service
Helpful and Timely Assistance
Best Online Fax
Why Choose CocoFax Over eFax
Multiple Integrations that Upgrades Your Efficiency
CocoFax not only enables you to view, send, and receive faxes via email, but also quickens your file transmission with Google and Microsoft integrations, as you can send faxes directly from Google Docs, Sheets, Drive or Microsoft Word. Besides, by connecting Slack with your CocoFax account, you will be able to receive the simultaneous reminders about your fax status.
Automatic Archiving to Google Drive
Another noteworthy surprise brought by CocoFax's Google Drive integration is that your fax documents will be automatically archived once activated. A CocoFax folder will be generated with your sent and received documents stored in each subfolder. You can check the fax records in your Google Drive at any time since all your files are preserved permanently in the cloud. With this integration, businesses can benefit from the cost and effort saved on managing fax documents.
World Class Encryption and Compliance
Cautious customers might have more concerns about data security. Complying with HIPAA, PHIPA, etc, we keep your confidential data safe in accordance with regional regulations. Besides the advanced global protective standards like AES-256, CocoFax builds an additional shield on your online data with two-factor authentication (2FA). In this way, no one other than yourself could access your private information.
Fax Number Porting at Your Fingertips
When searching for an alternative to eFax, one of your worries might be the transition to a new fax number. If you already have an eFax number and hesitate to abandon it, you can totally rest assured because porting a fax number is just a piece of cake for CocoFax. The only thing you need to do is just fill out a form and CocoFax will handle all the rest for you. What's more, you are empowered with the right to keep your CocoFax number if you subscribe to our business or enterprise plan.
Highest Rated Fax Software for All
We are honored to be rated as the No.1 fax software on G2. We gain reputation from customers for our unique features such as cross-platform sending, ease of use and setup, quality of support, etc.
The Easiest Online Fax Service to Use
Trusted by countless customers, CocoFax tops the easiest to use online fax list on G2. If you are confused with eFax's complicated procedures, why not try our hassle-free all-in-one software?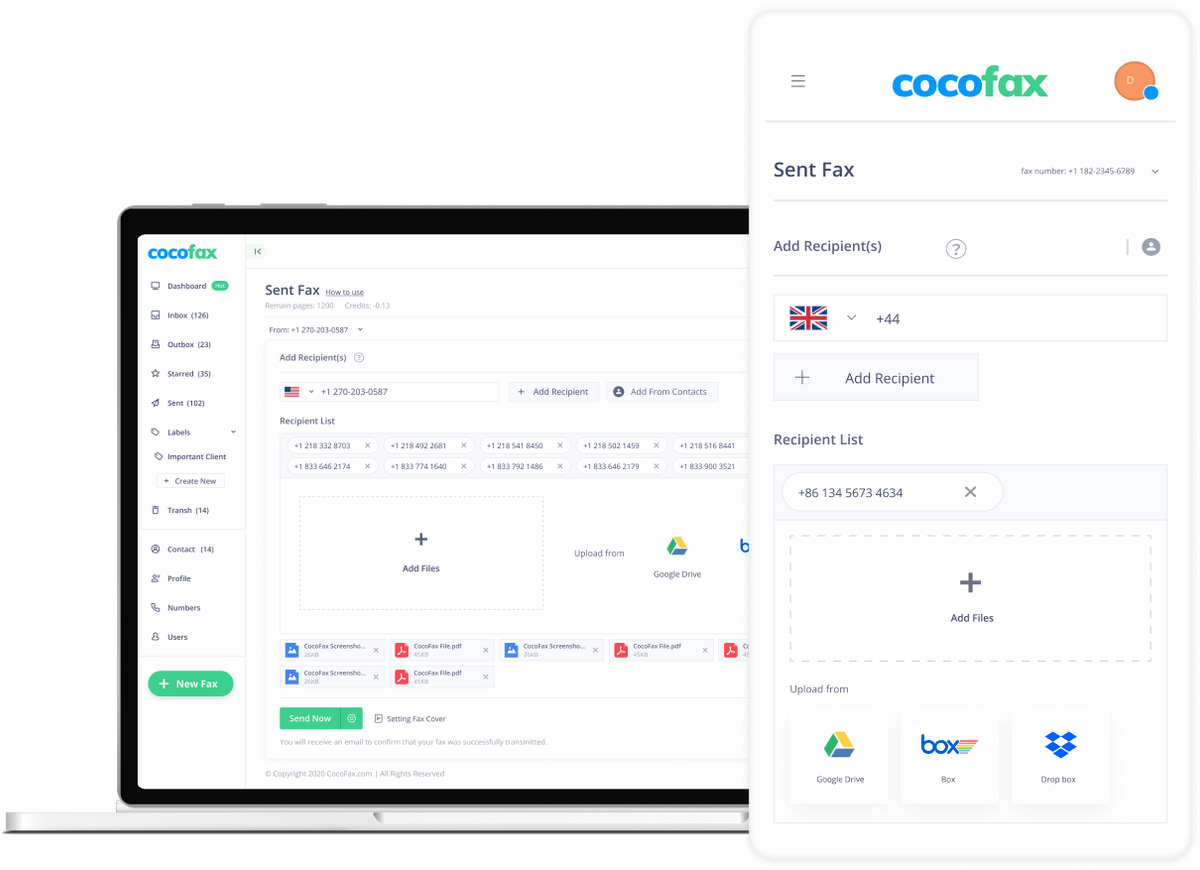 Get Started with CocoFax Today!
No more waiting! Sign up now and port your number from eFax to CocoFax with ease. Get the easiest, fastest, and safest fax solution NOW!
30-Day Money-Back Guarantee