Bulk fax sending
Using CocoFax, healthcare professionals have found it quite easy and convenient to send faxes to lots of fax recipients at the same time and with a single click.
Fax from computer
CocoFax is the easy, fuss-free way to send and receive faxes online from e-devices like a computer, laptop, or phone, a convenient fax solution that pretty fits your on-the-go lifestyle. No need to worry about compatibility issues as CocoFax works perfectly with both Mac and Windows 10.
Integration with working apps
CocoFax is integratable with everyday applications like Google and Microsoft Office packages for a seamless faxing experience, enabling you to fax from a single platform with great ease, say Google Docs, Word, or Gmail.
Email to fax
CocoFax converts fax messages into an email attachment and forwards it into your email. Sending faxes is made as easy as emailing.
Number porting
CocoFax allows health professionals to keep their current fax number while using its high end faxing services, saving hassles in updating websites and business cards.
Maximum convenience
Users can fax anywhere, anytime from various devices such as laptop, Mac, smartphone, with only an internet connection required.
Benefits of Healthcare Companies Using CocoFax
The reason why professionals love CocoFax is due to its rich features and intuitive platform. Healthcare professionals require a portable faxing solution that is not only HIPAA-complaint but is also easily usable and CocoFax offers them with much more than just that.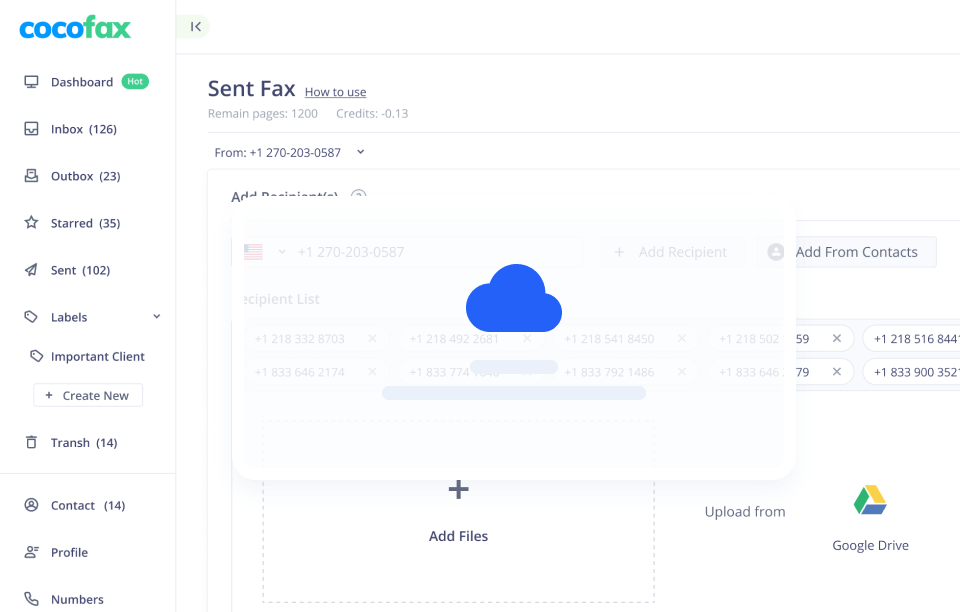 Cloud storage
CocoFax keeps a detailed record of all faxes sent and received within the platform in the cloud so that a user can retrieve their files whenever they need them. The steal here is that it is unlimited. Hence, you can store as much information as possible in the cloud.
Fax from Electronic Medical Record Systems
CocoFax can be easily integrated into businesses' existing EMR and EHR systems. This way, you can easily send and receive faxes from your HER, thanks to some of the platform's premium features like reporting and account provisioning.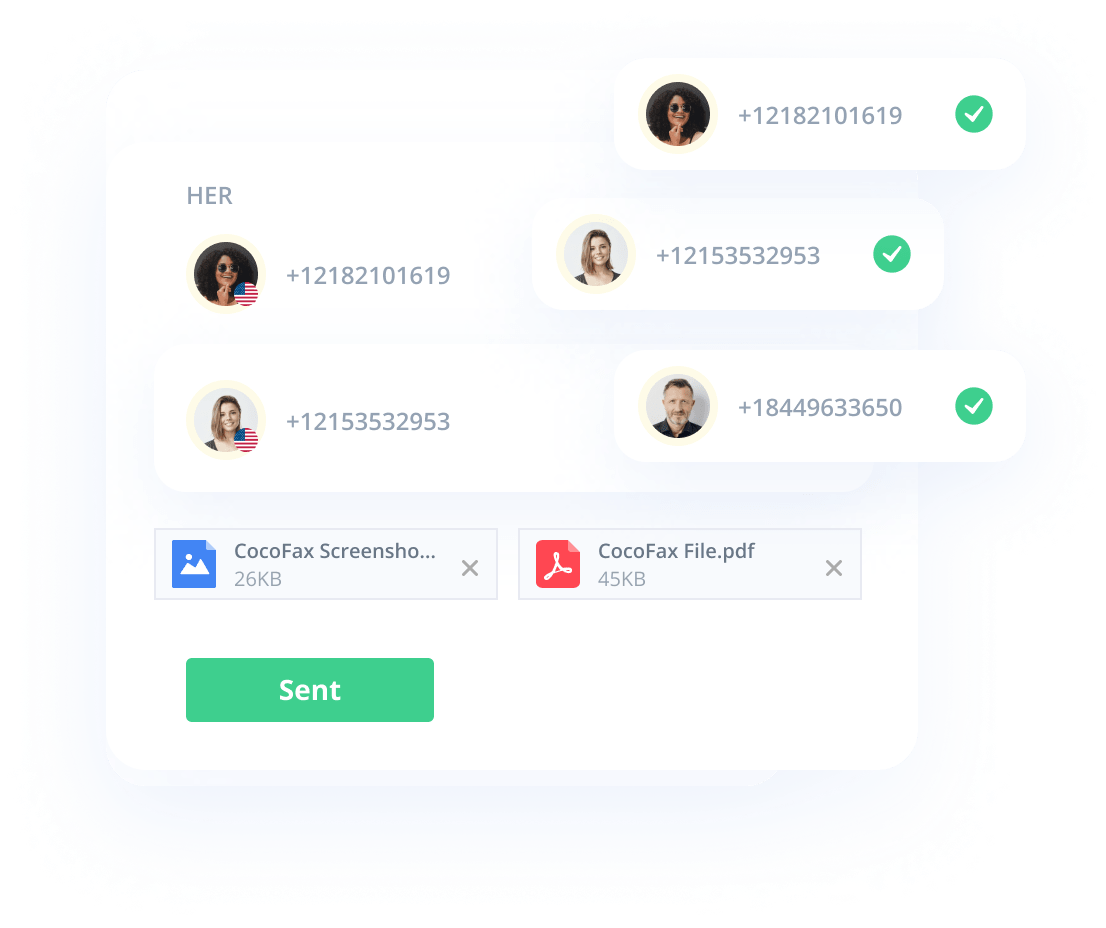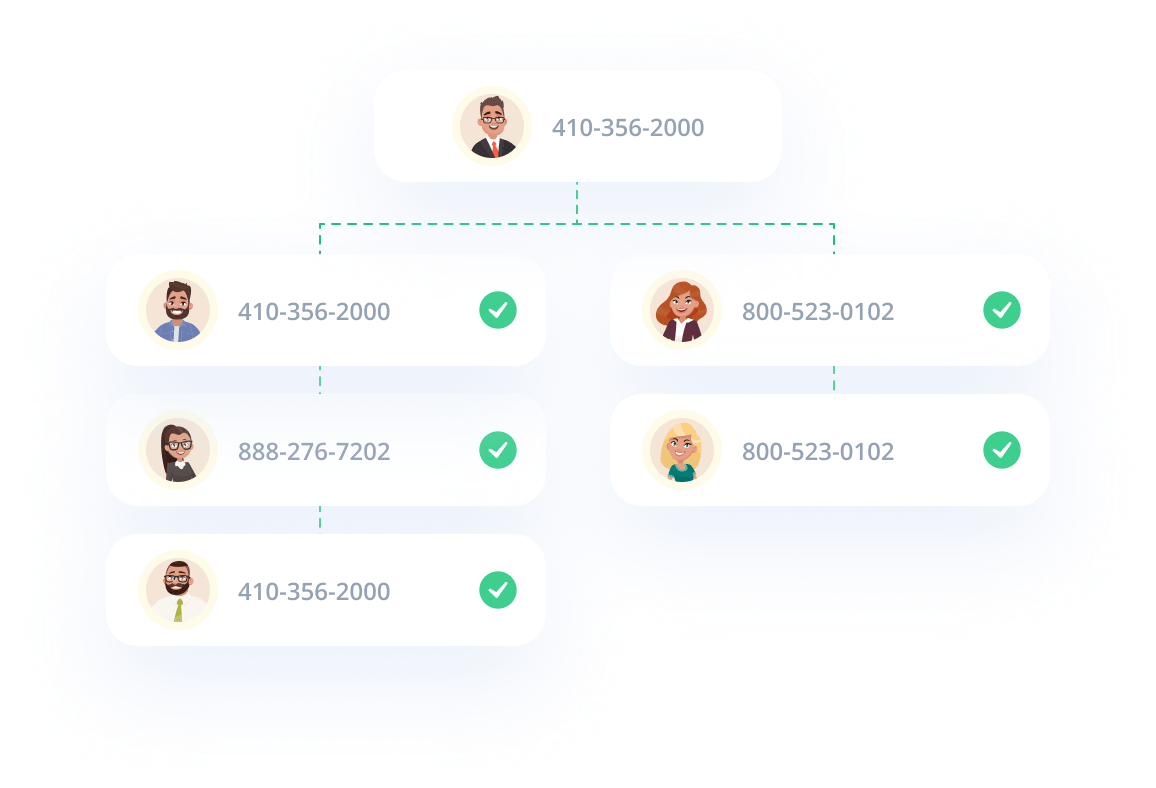 Advanced administrative control
CocoFax users have the luxury of assigning multiple levels of administrative access to members of staff of the organization, with the CocoFax admin panel feature. Fax reports generated by the software can also be grouped into different categories as labelled earlier. Total fax history for a given period of time can also be compiled.
Online Fax Solution for Healthcare Professionals that Beats the Competition
Compliant with HIPAA and PHIPA, CocoFax satisfies the need for online faxing and cloud-based archive without sacrificing the security of patient data and EMR documents.
The Most Desirable and Affordable Fax Service Among Other Alternatives
Low-cost plans, coupled with advanced encryption technology and features, CocoFax is worth every penny.
| Features | | | | |
| --- | --- | --- | --- | --- |
| Fax Pages Per Month | 60 | 100 | 150 | 300 |
| Entry Level Price Per Month | $7.99 | $5.99 | $16.95 | $9.99 |
| Custom (Vanity) Fax Number Fee | $0 | $19.99-$29.99 | $0 | $0 |
| Setup Fee | Free | Free | $10 | Free |
| Total Fee Per Month | $7.99 | $26-$36 | $26.95 | $9.99 |
| Cost Per Additional Page | $0.05 - $0.2 | $0.03 - $0.2 | $0.10 | $0.05 |
Achieve enhanced productivity and lowered operational cost with CocoFax
CocoFax enhances your workforce productivity by reducing delay time and allowing employees to send and receive messages right from their mobile phones or desktops. Faxing without fax machines and other hardware can greatly reduce your operational costs as it totally eliminates hardware maintenance costs.
Start Faxing