Send Fax Through Windows 10 Using CocoFax
CocoFax has been rated as the easiest-to-use and best free online fax service on G2. With it, you can fax online without having to connect to a landline. Besides faxing through email and the web, the service also integrates with popular working applications, making faxing from Google Docs, Sheets, Microsoft Word possible.
Gmail
Google Drive
Google Docs
Chrome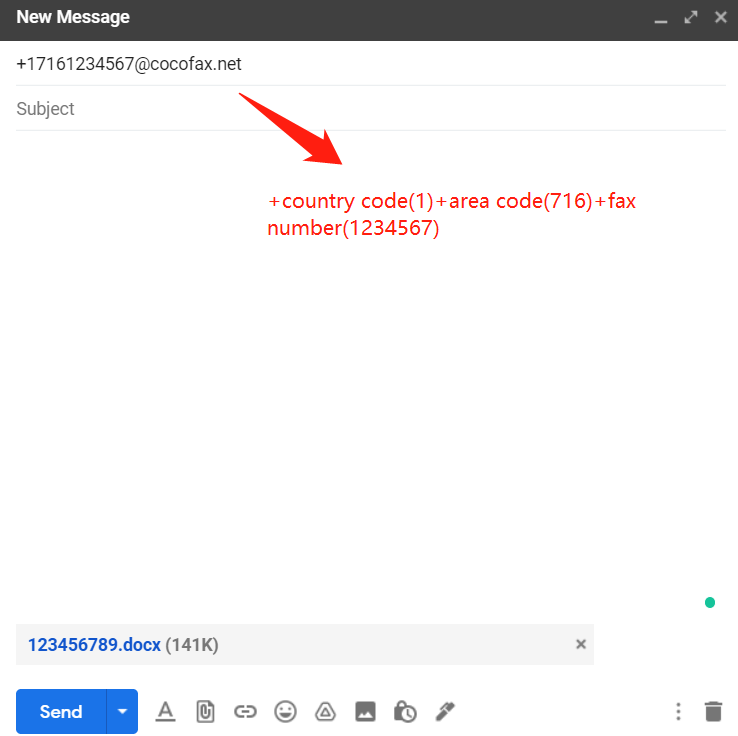 Fax via Gmail
The process of sending faxes via Gmail is remarkably easy. CocoFax will be the third-party mediator that converts the signals and makes the transmission of the fax possible.
How to fax from Gmail?
Go to Gmail and log into your mail account. Find the "compose" icon and start creating the mail.
Enter the Subject, which is an important part that catches the attention of the recipient.
Add a note in the body if you want to.
In the "To" space, you need to enter the "country and area code " followed by the recipient's "fax number" ending with ''@cocofax.net''.
Fax via Google Drive
Faxing with Google drive is a beneficial feature for businesses today since most have transitioned to Google Drive for their office operations. For this to work, make sure you've created an email account through Google as well as signed up for CocoFax using the same account.
Here is how you can send faxes with Google drive:
Download the CocoFax Add-on and install it on your computer.
Go to your Google Drive. Right click the document you intend to fax.
Select Open with > CocoFax, and you'll be redirected to CocoFax's dashboard.
Click New Fax to start faxing.
Note: As long as you activate the Google Drive feature on your dashboard, every fax you sent or received will be stored to your Google Drive automatically.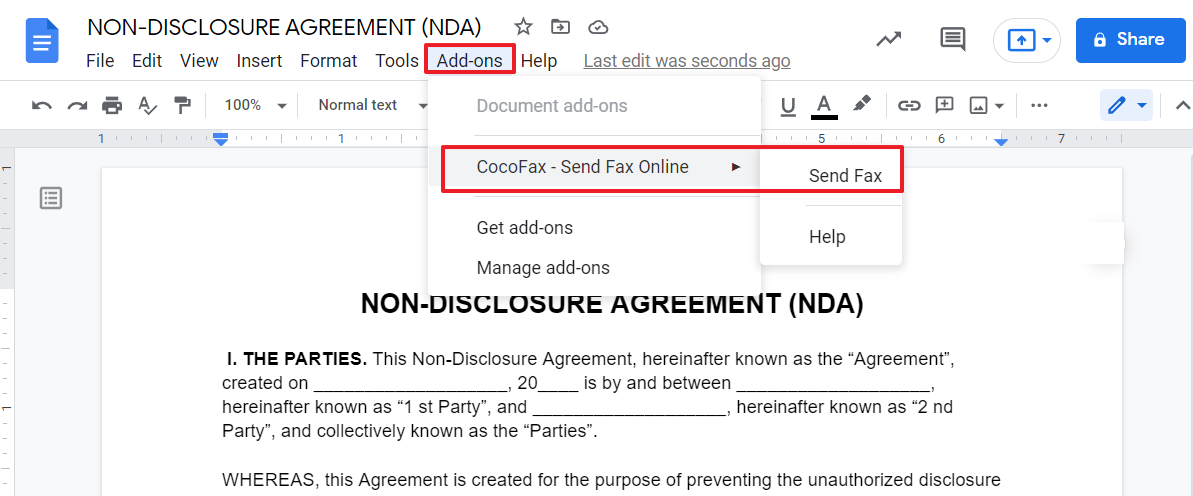 Fax from Google Docs
Google Docs and Sheets are essential working applications to speed up the workflow in the office. ​Now you can even streamline your workflow further by faxing right from them.
Take Google Docs as an example (The process is the same for Sheets).
Get a Google add-on and open a document in Google Docs.
Go to the Add-ons drop-down, hover over it and click CocoFax to choose Send Fax.
A new pop-up window requires you to enter the recipient's fax number (Country code + area code + fax number) and log into your account.
Confirm the information provided and once satisfied, hit Send Fax.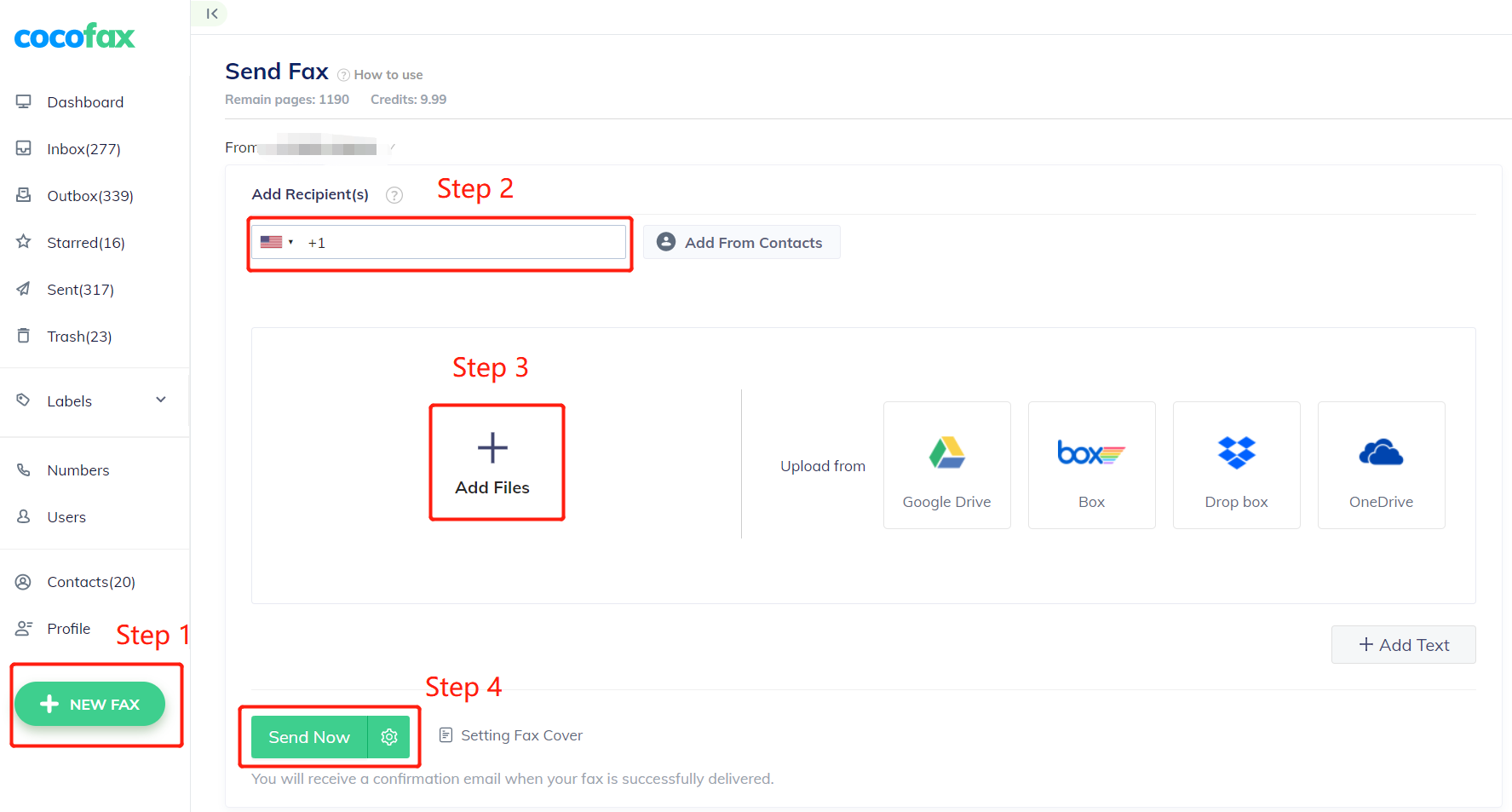 Fax from Chrome
If you have a CocoFax account, faxing can be done from Chrome if you install CocoFax's free extension.
Click the icon of CocoFax on the left of your account in Chrome, and you'll be prompted to CocoFax's dashboard directly.
Follow the steps of wet portal to send out your fax.
Where will I receive my faxes?
You can receive the faxes to your account inbox, and more conveniently, to your email inbox or Google Drive.
By default, the faxes received automatically go to the inbox of your CocoFax's account, which can be viewed or downloaded in the web portal, app, or software from your computer, laptop or smartphone.
Once you activate the Google Drive or email notification features of your account, faxes you received or sent will be sent to your email or Google Drive.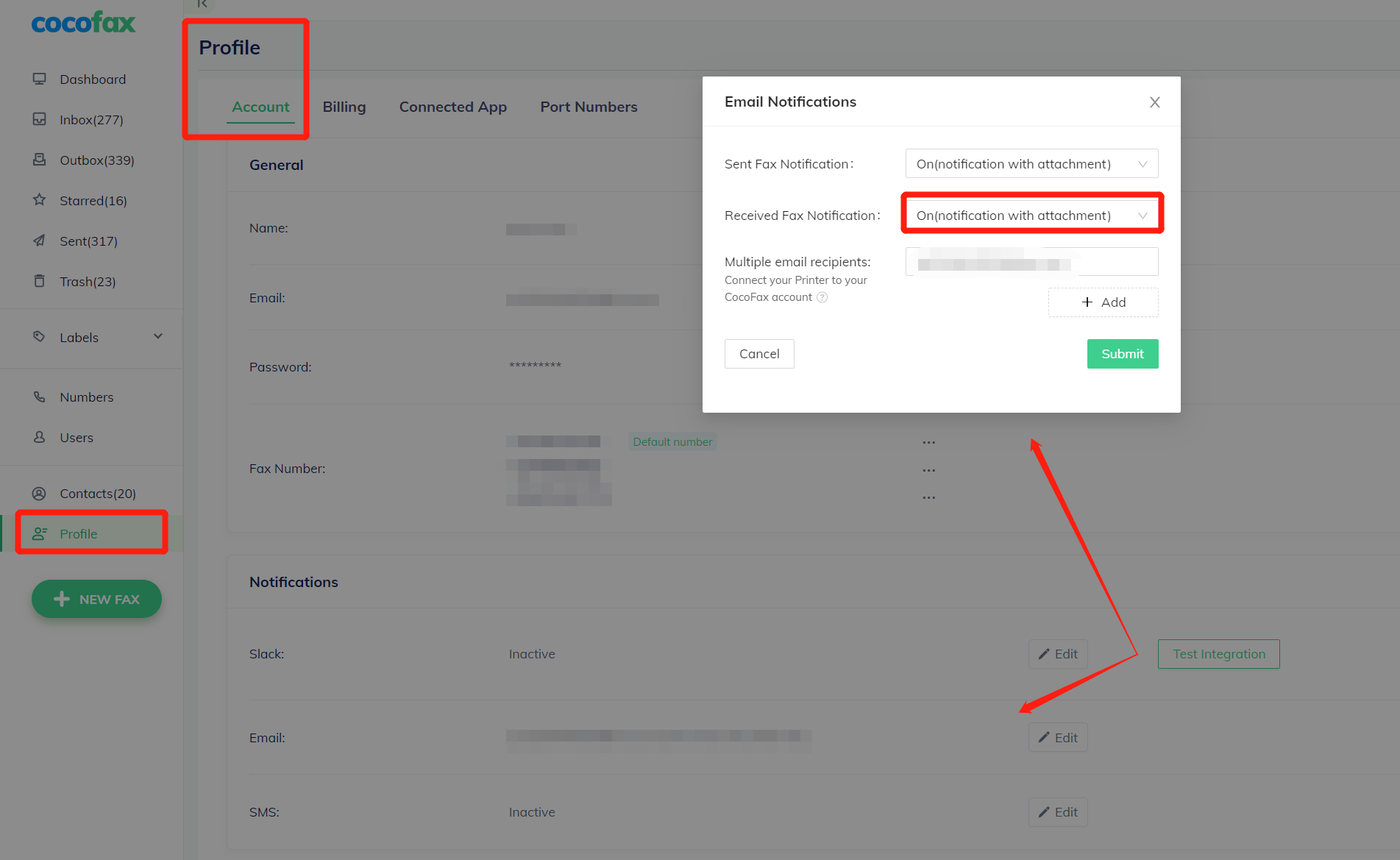 How can I receive faxes to Gmail?
Log into your CocoFax account.
Click Profile in the left menu.
By default you'll be directed to the Account category.
Navigate to Notification under Account.
Click the box of Received Fax Notifications, choose ON(notification with attachment) from the drop down.
Add the email address of the recipient.
Yes, it really is that easy.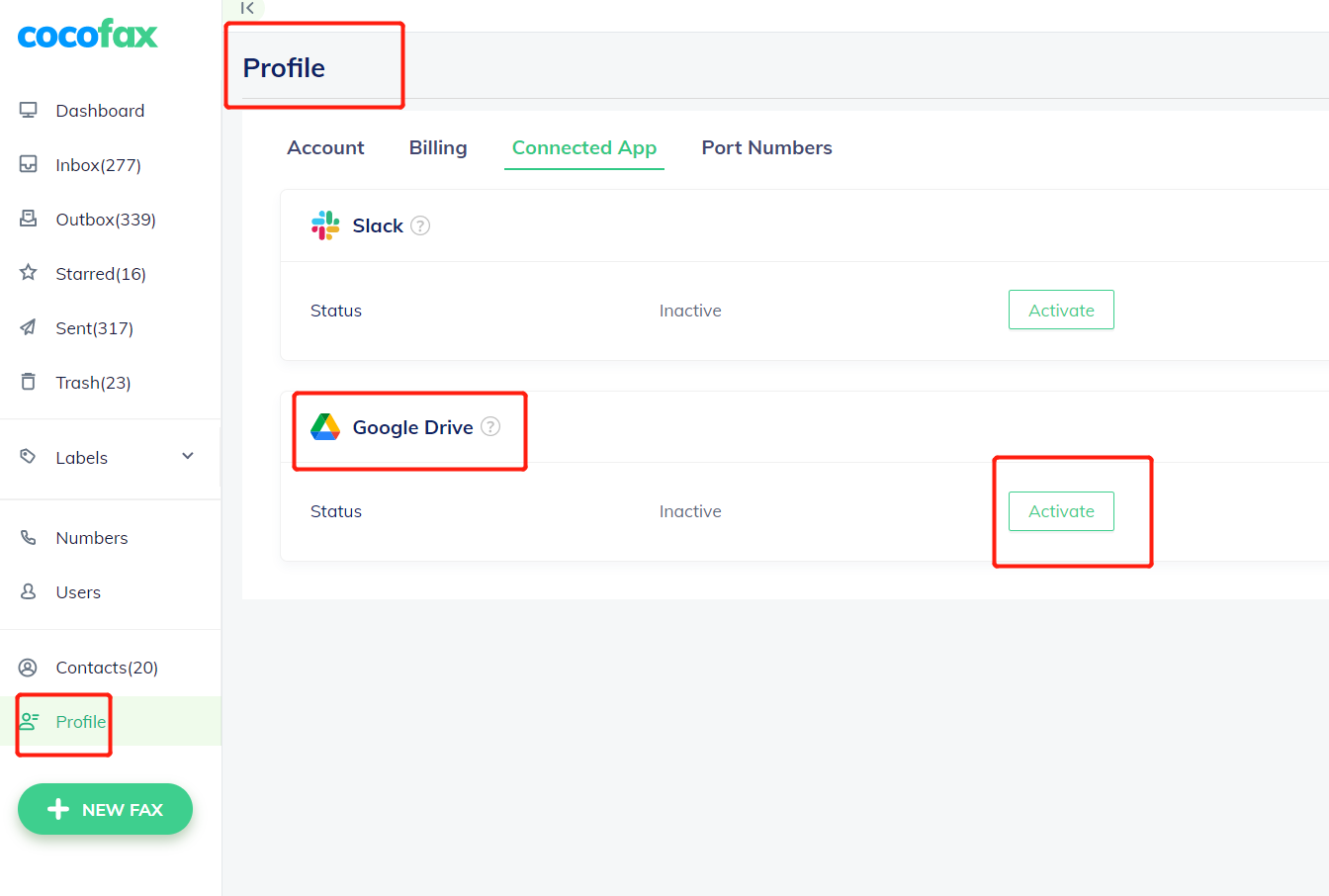 How can I receive faxes to Google Drive?
Go to CocoFax's dashboard.
Click Profile in the left menu.
Tap Connected APP.
Activate the Google Drive feature.
Benefits of Google Fax
With Google fax, you get to experience multiple benefits for your business.
Greater Flexibility
CocoFax's google integration is flexible and can be used on any computer, phone, or tablet, irrespective of its operating system. You may easily integrate CocoFax into your Google workflow and send and fax efficiently from Google Docs, Sheets, Chrome.
Higher Productivity
You can also track the fax in real-time and get notified for each fax you receive, therefore, there is no risk of missing any. The faxes received can go to your Gmail inbox or Google Drive directly, bringing down the hassles of organizing documents.
Reduced costs
With Google fax service, you save costs of a modem, a multifunction printer, paper, toners, a phone line, maintenance and electricity. All you need is just a Google fax number.
More Security
CocoFax uses advanced security mechanisms including top-notch data encryptions, Two-Factor Authentication and more. This ensures that your data is fully secure. Because CocoFax's whole fax procedure is automated, you won't have to worry about third parties prying into your private fax conversations.
FAQs
1. Can I send a fax from Google Drive?

Yes. With the help of CocoFax, the top-rated online fax service, you can enjoy faxing from Google Drive, Google Docs, Google Sheets! All you need is just a Google add-in.
2. Should I Change My Current Fax Number to Fax with Google?

No. You don't need to. CocoFax assists you in porting your existing number over CocoFax. Just fill out a form and leave the rest to CocoFax. You can enjoy Google Fax with your original fax number in no time.
3. Is Google fax secure?

Yes totally. CocoFax employs military-grade security measures, from AES 256-bit encryption onwards. Your faxes sent and received are stored safely.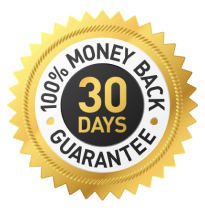 30-day money-back guarantee
Unsatisfied with the security and speed offered by CocoFax? Simply reach out to our support team via
[email protected]
. You may claim a full refund within 30 days after placing an order.
Start Faxing