See how high tech companies are staying connected with CocoFax
Bulk faxing
Saves time by allowing you to fax to multiple recipients at one time.
Instant delivery report
Notifies whether the fax message is sent successfully or not.
Prevent spam faxes
Stop junk faxes by blocking specific fax numbers.
Email to fax
Faxing from Gmail, Outlook, Yahoo and other email clients is made a breeze.
Main Benefits of High Tech Companies Using CocoFax
CocoFax has been committed to making faxing smarter, securer and quicker for high tech companies. All your employees now can fax anywhere, anytime on any device. All faxes are highly encrypted and remain confidential, leaving no room for data breaches and info leaks.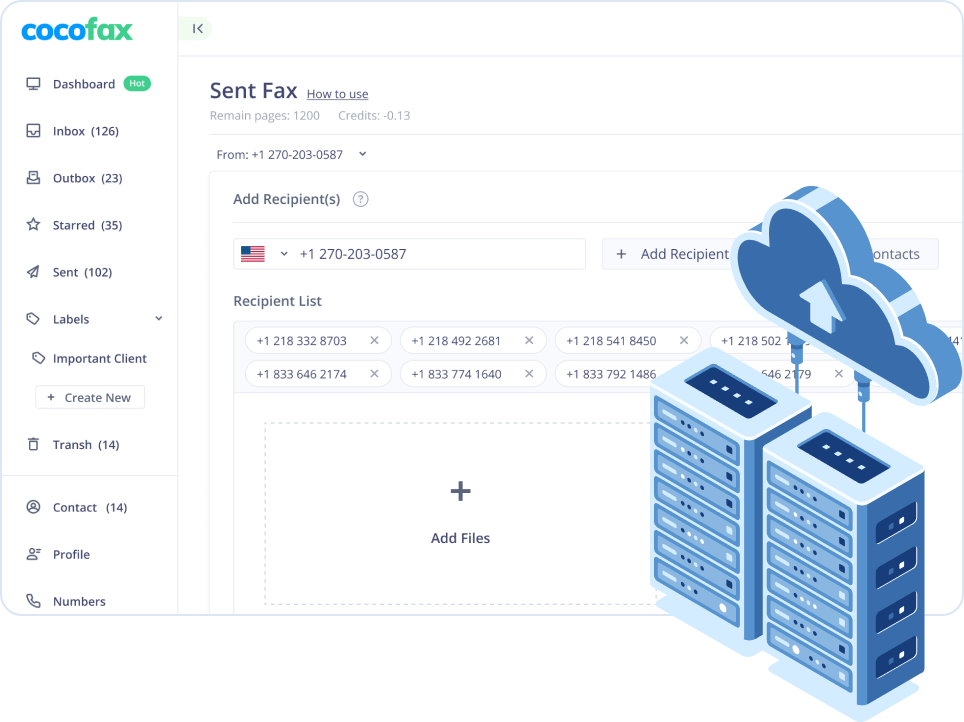 Cloud-based faxing
Using an online faxing solution like CocoFax is always beneficial to a high tech company that values security, efficiency and productivity more than anything. CocoFax stores all faxes in the cloud system, which are searchable and with unlimited storage. No more clumsy fax infrastructure and time to set up a modern secure smart faxing style.
Integrate CocoFax with workplace apps
CocoFax helps in improving the document workflow as it integrates with your daily workplace apps like Google and Microsoft. You're allowed to send your faxes from Google Workspace such as Google Docs and Sheets, Gmail, and Word, etc. Your work efficiency and professionalism can both be greatly enhanced.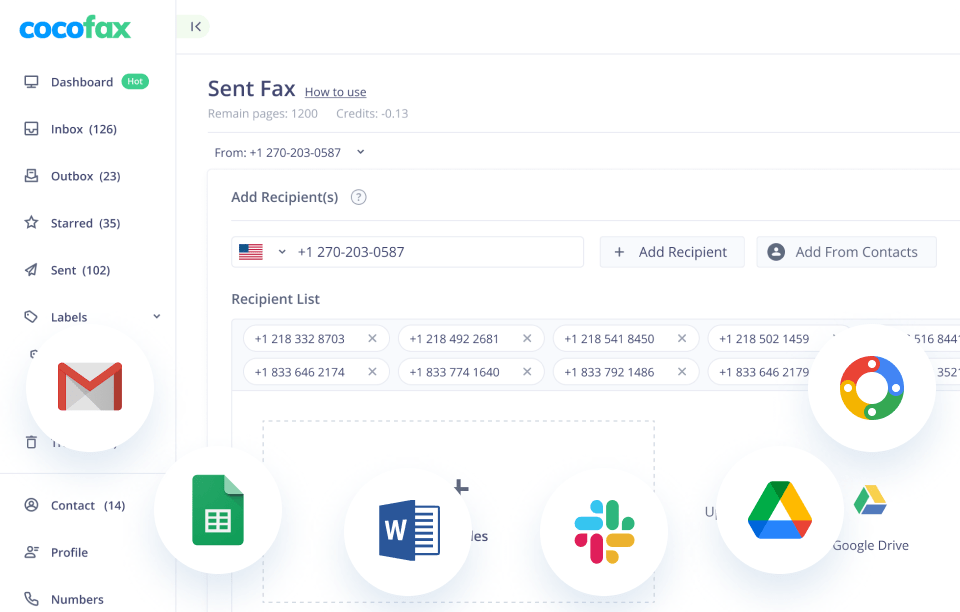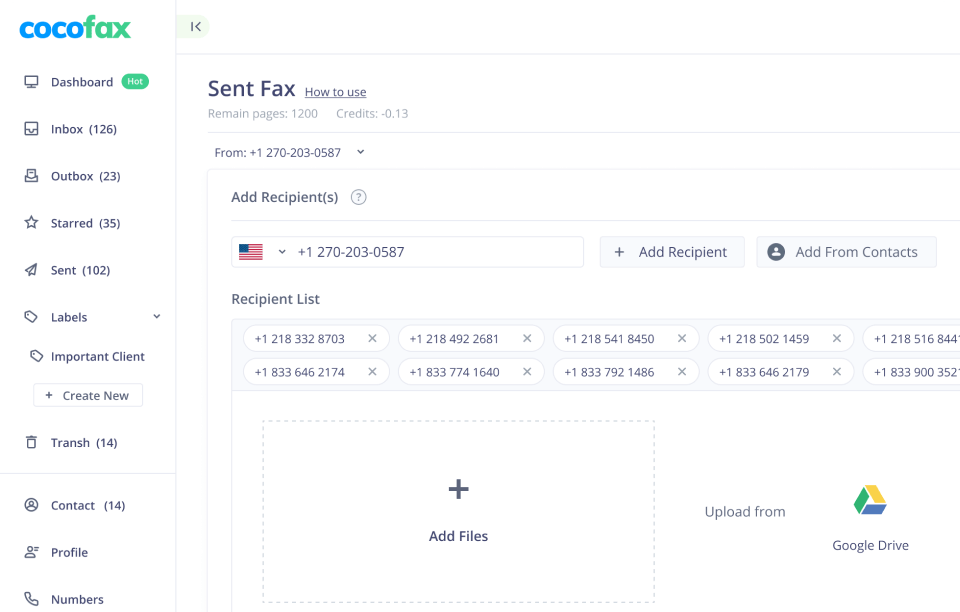 Add team members for fax management
CocoFax supports multiple users, which means you can easily assign different numbers and roles to different team members to manage fax messages. With such an easy and highly encrypted faxing mechanism, all your confidential data would stay protected and your workforce would be connected as one.
An Optimal Fax Alternative for High Tech Industry that Beats the Competition
Get your paperwork faxed faster digitally with CocoFax. Save man-hours through increased productivity by faxing from computers or via email.
A Clear Winner in Matters of Affordability
CocoFax makes faxing easier, faster, and more secure than ever, with zero hidden costs for traditional faxing.
| Features | | | | |
| --- | --- | --- | --- | --- |
| Fax Pages Per Month | 60 | 100 | 150 | 300 |
| Entry Level Price Per Month | $7.99 | $5.99 | $16.95 | $9.99 |
| Custom (Vanity) Fax Number Fee | $0 | $19.99-$29.99 | $0 | $0 |
| Setup Fee | Free | Free | $10 | Free |
| Total Fee Per Month | $7.99 | $26-$36 | $26.95 | $9.99 |
| Cost Per Additional Page | $0.05 - $0.2 | $0.03 - $0.2 | $0.10 | $0.05 |
Enhance your work efficiency and employees productivity with CocoFax Solution today
Using online faxing services like CocoFax improves your workforce productivity by reducing the amount of time employees stay idle waiting to send and receive faxes or time fixing paper jams. It then reduces costs by a great margin by eliminating costs associated with papers, toners, repairs and general maintenance.
Start Faxing