Can I Receive/Send Faxes When the Network Is Unavailable?
You can receive faxes 24/7 but you'll need an internet connection to check your inbox and send faxes.
How to Send Faxes?
Sending faxes with CocoFax is easy. Simply log into your CocoFax account, and hit the NEW FAX button. Next, enter the recipient's fax number and attach the file to be faxed. After one minute or so, you can expect to receive an alert about the fax delivery status.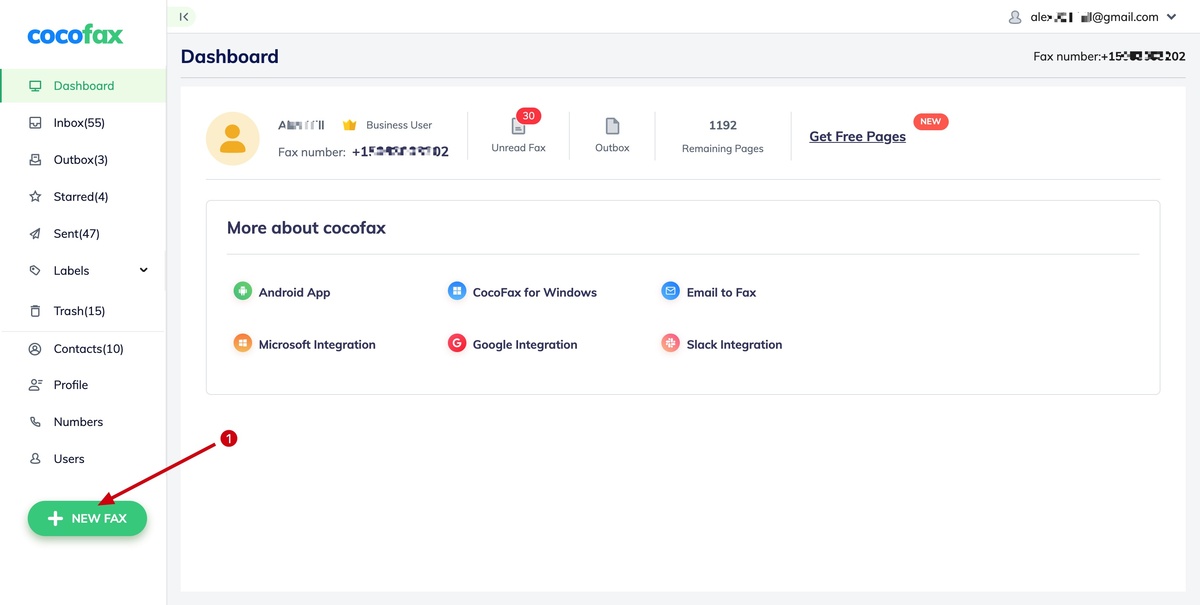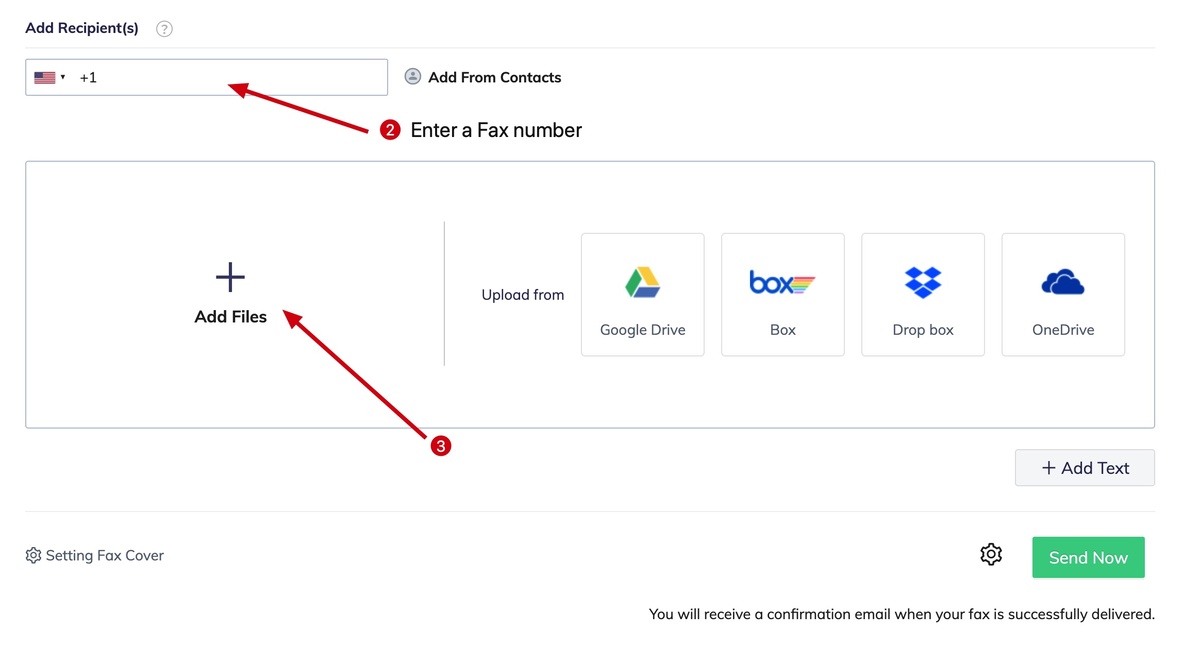 Explore more detailed guides to send faxes with CocoFax.
How to Receive Faxes?
You need a paid plan to receive faxes due to security concerns. You will get notified via email (if turned on) when you receive a document in your CocoFax account. You can also log into your CocoFax account to view your files in the Inbox.
Can I Fax to Multiple Recipients?
Sure. You can send your documents to multiple recipients if you have the Premium or higher plan.
What Is the Maximum Size for Files Uploaded?
The maximum file size is 20 MB for all the files you upload every time. The number of files uploaded is unlimited.
What File Format Does CocoFax Support?
CocoFax supports all popular formats, including PDF, DOC, DOCX, XLS, XLSX, PNG, and JPG.
Can I Send Faxes With a Page Size Larger Than A4?
Yes. You can send a fax with any page size, but A4 is recommended with CocoFax.
What Should I Do if the Recipient'S Fax Machine Is Turned off When a Fax Is Being Sent?
You can select the Retry after failure option when sending faxes. Note that you will receive the notification about the status and other information of your sent faxes via email (if turned on) and the CocoFax Dashboard. For more guides, see Fax from Web App.
Can I Send Faxes From My Phone?
Yes. You can download our apps for Andriod and iOS to send faxes anywhere, anytime.
Still can't find what you're looking for?