Where Can I Send A Fax Near Me
Where Can I Send A Fax Near Me
Do you want to fax some documents but you don't know where to send fax near you? Are you looking for easy, cheap and readily accessible options to send fax near you?
In this post, we are going to discuss everal options available to you for sending a fax. In the first part, we will look at the vicinities where you can get access to a physical fax machine. We will cover online fax service providers as well. In the second part, we will take a detailed look at how you can send and receive fax using CocoFax online fax services.
Part 1: Where can I send fax near me?
Option 1: Use Public Fax Machine
If you are staying at a hotel, you can simply check from the front desk or the reception if there is a fax machine available. Also, if you are familiar with the area, you can look for the travel agent offices and photocopy/ fax shop. They may charge you a nominal fee for providing their services.
Option 2: Check with Office Administration
If you want to send a fax from the workplace, the best person to contact is the Administrator. Reach out to the administration department and ask for permission to send a fax. Generally, they will let you do it for free. Other than Administration, some other departments may also keep fax machines such as Human Resources, and Accounting and Finance department.
Option 3: Go to Fax Service Providers
If the aforementioned options are not working for you, you still have another way to send your documents as a fax. You will need to search for the 'Fax Services Near Me' on Google. Look for UPS, FedEx, and other delivery service stores.
From the results, you can contact any of them to clarify any queries related to their location, service charges or timings.
Option 4: Use Online Fax Services
If you don't have access to a physical fax machine nearby, you can use online Fax services to send a fax. CocoFax is a leading fax service provider with its customer base spread across the globe. It has a remarkable presence for 12 years in the industry.
CocoFax provides a cheap, easy and quick solution to send fax online within a few minutes. All you need is to subscribe to a 14-day free trial of CocoFax. Then, you can send and receive documents as fax. You will get a confirmation email about the delivery status of your fax.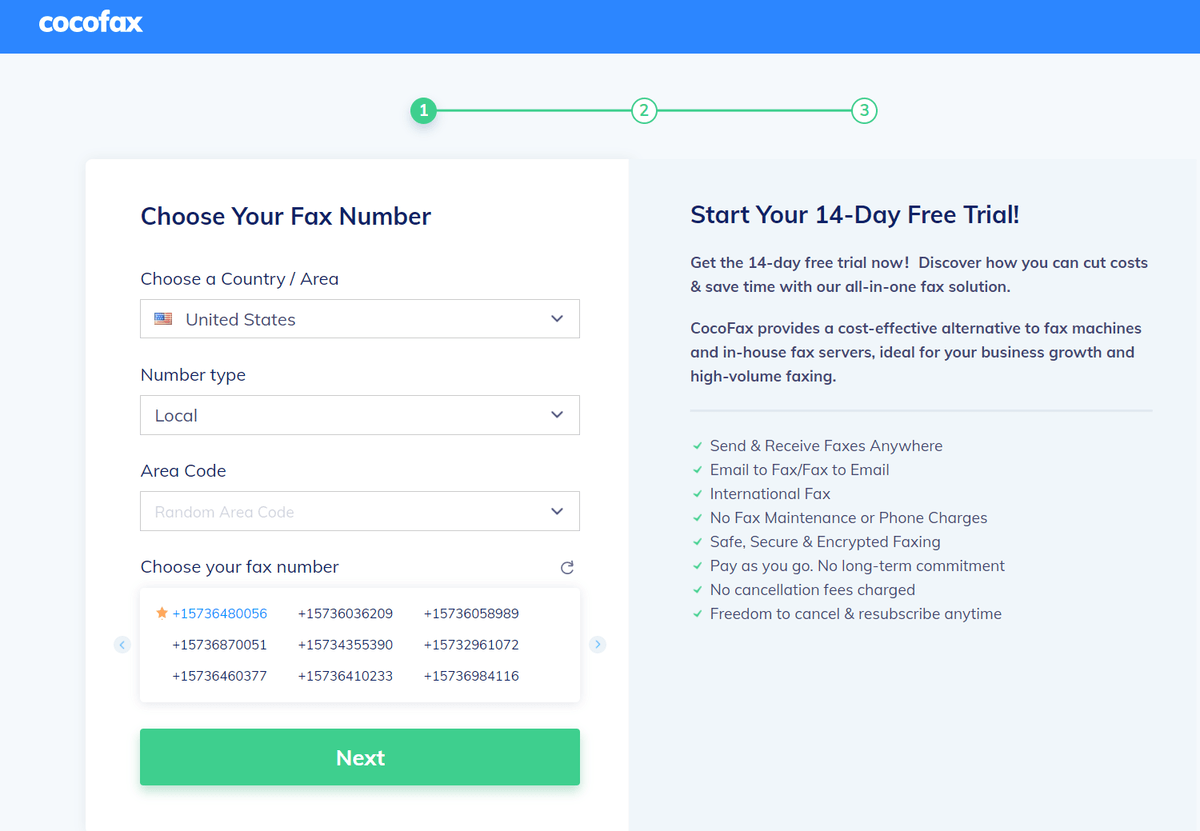 There is no need to worry if your transmission failed and fax could not be sent. As investigated over the years, the common reasons for failed transmissions are that the receiver's fax machine is busy already, it is turned off, or you probably entered the incorrect fax number by mistake. In fact, it is unlikely that the transfer will fail due to a fault with CocoFax.
Option 5: Use Email Inbox to Send Fax
How about using your email inbox to send and receive a fax? With the Email to Fax feature of CocoFax, you can send and receive faxes straight from and into the email account. You will need to subscribe to the CocoFax service. Once you get your free CocoFax fax number, you can start enjoying CocoFax's Email-to-Fax feature.
We have seen that CocoFax gives us the flexibility of sending and receiving fax through a 'Web App' and 'Email-to-Fax' features. The ease of use and reliability of CocoFax is adorable. So what is stopping you from using CocoFax? Click here to get CocoFax 14-day free trial and start using it.
For your ease, you will not be charged in the first 14 days. Moreover, the subscription can be canceled at any time if you do not want it.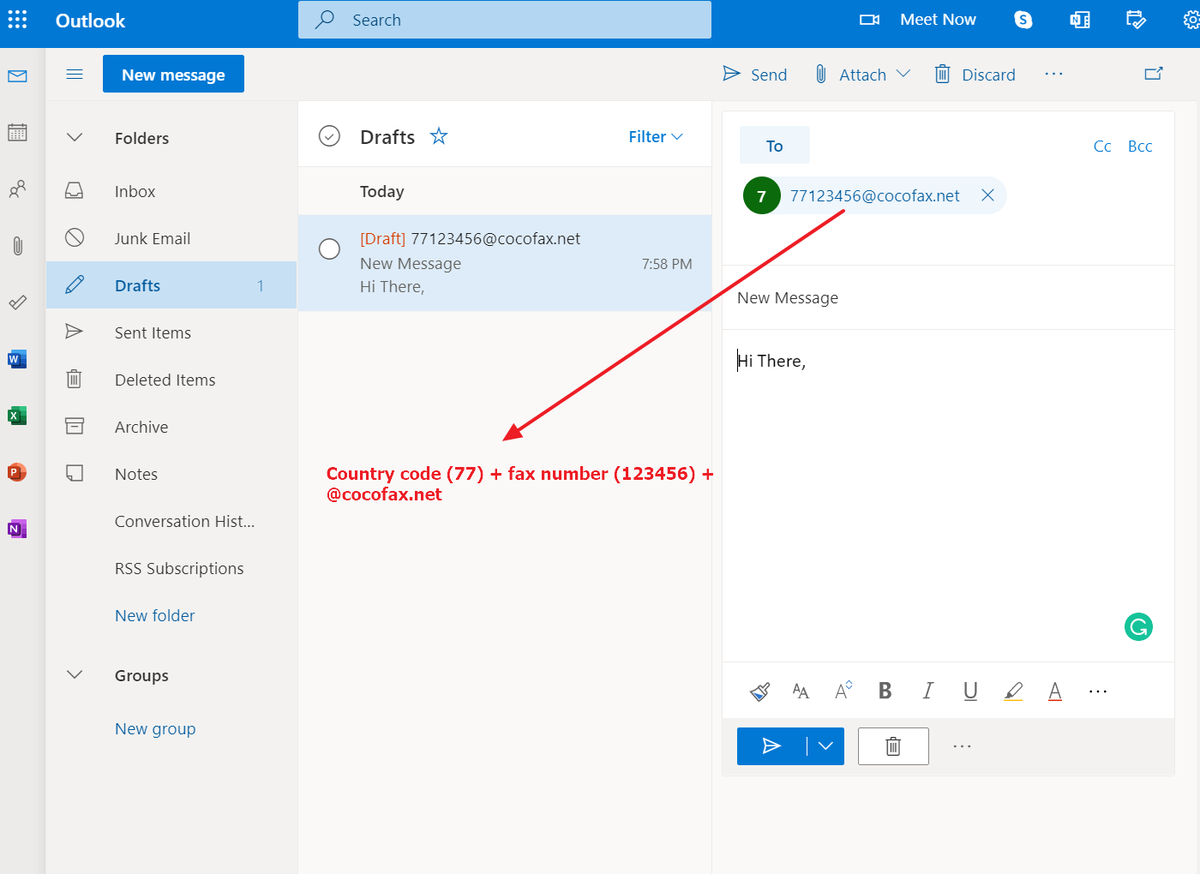 Part 2: How to Send Free Fax using CocoFax?
You can simply avoid going anywhere and send a fax through your computer or mobile by using CocoFax Web App. The CocoFax Web App can be opened up in any browser from any device. You can send and receive any document and file via an online web app.
Here's a step by step guide to sending your documents as fax with CocoFax Web App.
Step 1: Get a CocoFax Fax Number
Choose your free fax number.
Enter your account information.
Choose a plan and subscribe!
Step 2: Compose and Send our Fax
Login to your CocoFax account.
Go to Dashboard >Send Fax.
A popup window is opened up.
Enter recipient number in the 'To' field.
Type in a message as a cover letter.
You can attach documents and files.
CocoFax supports popular formats of text,.doc, .docx, jpg, png,jpeg and others.
When you have composed your fax, hit Send.
Step 3: Receive a Fax
Receiving a fax is even simpler.Prerequisite: Give your CocoFax fax number to the sender.
Go to Dashboard >My faxes> Open inbox.
Here you can see the faxes which are sent to you.
Open any fax, download and print the attachments as desired.
Also Read: PDF to Fax: How to Fax a PDF
Wrap Up
In this post, we have looked at the various options of sending fax near you. You can get access to the physical fax machine in the vicinity. Probably, you will be able to find one in the administration offices, photocopy, and fax shop, and delivery service provider shops.
Alternatively, you can send a free fax online without any hassle of finding a fax machine. Use CocoFax Web App and Email-to-fax feature for sending and receiving fax on the go.CocoFax gives you mobility, accessibility, and affordability to cater to your fax communication needs.