How to Fax From Google Drive
Faxing is an old-world technology that is widely utilized today due to its substantial benefits. You will be surprised to learn that billions of faxes are transmitted every day all across the world. Many sectors and businesses continue to rely on tangible copies of papers transmitted or received through fax.
CocoFax allows users to bypass the requirements of physical machines and fax documents directly from their Google Drive.
What Is CocoFax?
CocoFax allows users to send and receive faxes anywhere and anytime. It offers users a seamless online faxing platform that is safe and secure. After signing up with CocoFax, users get a free toll-free fax number.
This number is then dialed by the sender to send the fax from a regular fax machine. The sent fax is then received by CocoFax, who then converts it into a digital document. After which they send it to the user's registered email Id as an attachment.
CocoFax removes the need for telephonic communication for receiving faxes and enables users to send and receive faxes via the internet instantaneously.
CocoFax offers many ways to send Google Drive documents as faxes. The first option is to fax your papers from CocoFax's dashboard directly. The second option is to fax documents that are attached to emails from Google Drive. The final option is to fax a file directly from the Google app using its Google Drive add-on.
How Does CocoFax Allow You to Send Fax from Google Drive?
Is faxing from Google Drive even possible? Yes, it is, but unfortunately, it isn't a feature that Google users can use by default. Users have to install the CocoFax Google drive add-on plugin which will allow them to send a fax directly from Google Drive.
How Do I Use Google Drive to Send Fax?
Users may use the CocoFax add-on with Google Docs and Google Sheets to transmit faxes directly from those apps. You will be able to fax documents on the fly if you follow these procedures.
Step 1: Create a CocoFax account and take advantage of the 14-day free trial period. After which, you can select your fax number.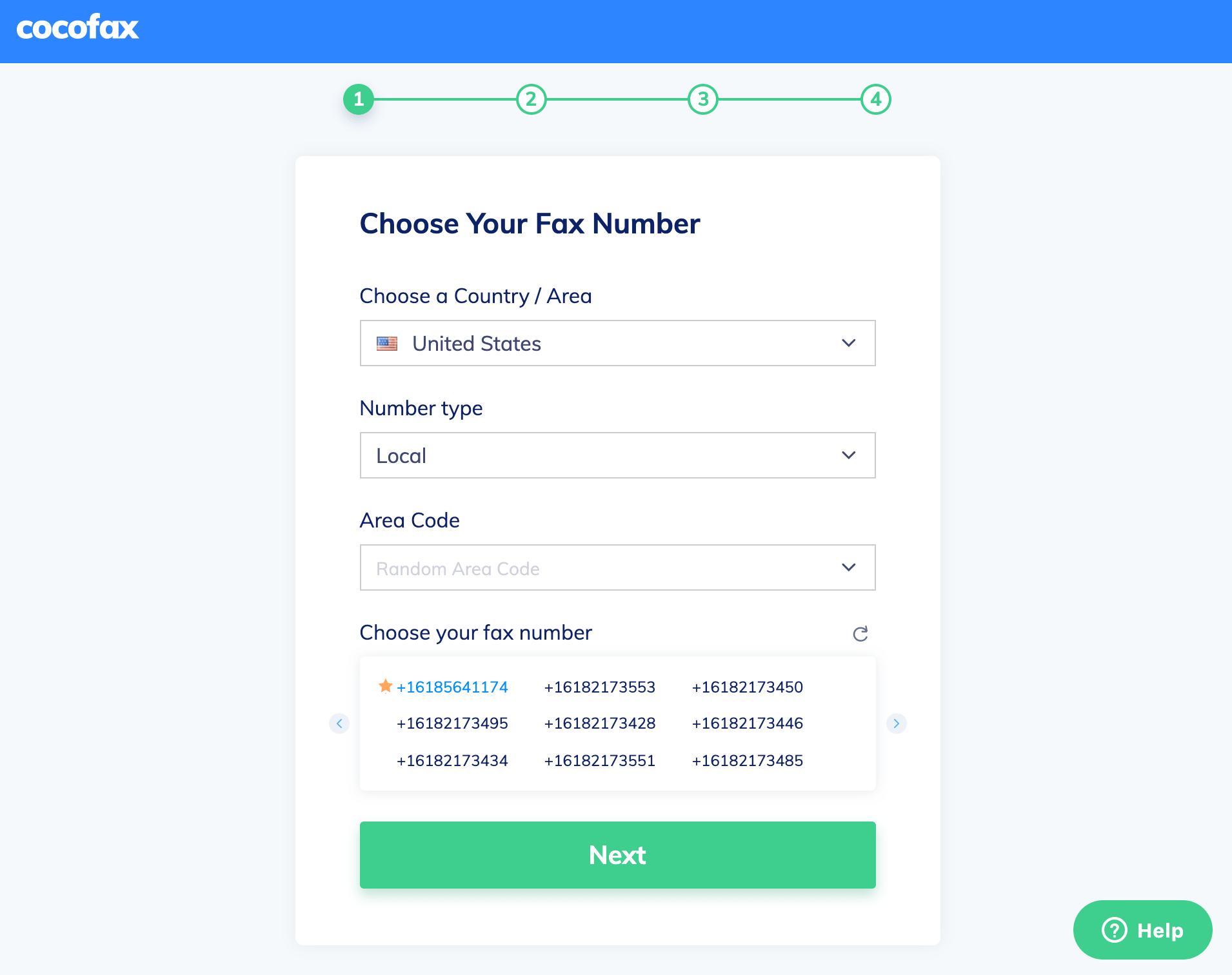 Step 2: Get the CocoFax Google Drive extension. This addon will be downloaded and installed automatically. After that, click on the "Upload from Drive" feature and browse for the file Google Drive to upload the document you want to fax.
After you've uploaded the document, check to see whether it's visible on the website and has been confirmed.
Step 3: Open the Google Drive document that you want to fax. Once opened, you may double-check it to see if anything needs to be changed.
If everything appears to be in order, go to the 'Add-ons' option in the menu bar. When you click here, you'll see the 'CocoFax' addon option. In addition, you may pick the 'Send' option by clicking on it.
Step 4: When the window appears, log in with your CocoFax account credentials. When you log in, the CocoFax interface appears in a popup window. You can type in the fax number of the recipient to whom you want to send the fax.
When you're finished, click the 'Send' button. CocoFax will send the fax to the recipient.
The fax will be received by CocoFax and forwarded to the intended recipient. In addition, you will receive a comprehensive transmission history as well as an email confirmation. You will also receive a receipt in your mailbox if the fax was not sent successfully.
This method avoids the need to download the document and then fax it via mail.
You can also watch the video below:
Benefits of Using CocoFax
There are many benefits of using CocoFax; it provides a 14-day free trial to allow you to send as many faxes as you wish. It's compatible with all devices and can be accessed through any web browser or downloaded as an app for your smartphone. Below are some of its advantages.
Google Drive Access: You just need a google account for registration purposes. You'll be able to send documents directly from your drive.
Delivery Tracking: Get a thorough fax delivery tracking to find out if the person got your fax.
Email to Fax: Send a fax directly from your email address to a fax machine.
CocoFax has successfully delivered millions of faxes. So, theoretically, there will be no flaw at CocoFax's end. But, a busy signal, turned-off fax machine at the recipient's end, or an inaccurate recipient's fax number can result in a failed transition.
Bottom Line:
That was all for this guide. By reading this, you will be able to send faxes directly from Google drive. CocoFax, a cloud-based platform for sending and receiving faxes. It protects your file from harmful assaults and unauthorized users, ensuring that no one has access to your data without consent. The significant part is that it is linked to your Google Drive and allows you to send and receive documents from it.