How to Fax Over the Internet
The fax was considered an important form of business communication which was carried out through fax machines. With the advancement in technology, the use of fax machines became obsolete. However, faxing has not been extinguished across the market.
Faxing over the internet is a very proficient method of sending important and confidential documents through a quick and secure channel. This guide realizes the use of faxing over the internet and presents a detailed explanation of different procedures providing the said services.
How to Fax through the Internet
This part shall introduce you to an online fax service, CocoFax, that provides exemplary features of sending faxes and documents within a secure environment.
CocoFax – The Reason Why People Are Discarding Their Fax Machines
CocoFax believes in smarter methods of business communications. This led it to present itself as an all-in-one online fax solution provider in the market. If you are looking forward to sending quicker business proposals with impressive security and reliability, CocoFax is the perfect option for you. The platform has introduced users to an excessive feature set that is incomparable with any other fax service.
Sending faxes can be quite difficult if carried out through conventional methods. CocoFax features an extremely easy-to-use interface that guides users in sending and receiving faxes without having any prior knowledge of the techniques involved. You can easily carry out your business ventures with CocoFax's intensive global coverage of 189 countries.
Free Fax Number with CocoFax
CocoFax offers a very diverse and unique set of adaptive opportunities to its users to manage their business communications. People who have occasional uses of fax can get a free fax number at CocoFax with a limit of 10 pages for 24 hours. However, if someone intends to buy the basic plan, they can be associated with a free fax number for frequent messages.
The user can always move forward to buy CocoFax's enterprise-ready plans, which would introduce them to multiple fax numbers and allow defining multiple users. There are many advanced features, including centralized management, fax numbers, billing, and user hierarchies which the user is introduced within the business and enterprise plans.
Ways to Fax Over the Internet with CocoFax
Users are offered four different approaches to fax over the internet while using CocoFax's tools.
Fax From Computer

CocoFax provides its user with a very simple web interface featuring an easy process to send a fax through a computer without any phone line. This can be accessed through any browser from your computer, whether it is a Windows PC or a macOS.

Email to Fax

Faxing through email is another innovative approach to faxing over the Internet. The user utilizes this service swiftly without the need of faxing through shared lines. Users can send faxes as an email via their email client instantly.
Fax through the Internet with Web Browser
CocoFax provides a very simple procedure of sending a fax through the internet with the aid of any available web browser across the device. This can be observed across the steps provided as follows.
Step 1: Users need to sign up with their email addresses on CocoFax. They can select a free fax number according to their selected plan from the available list.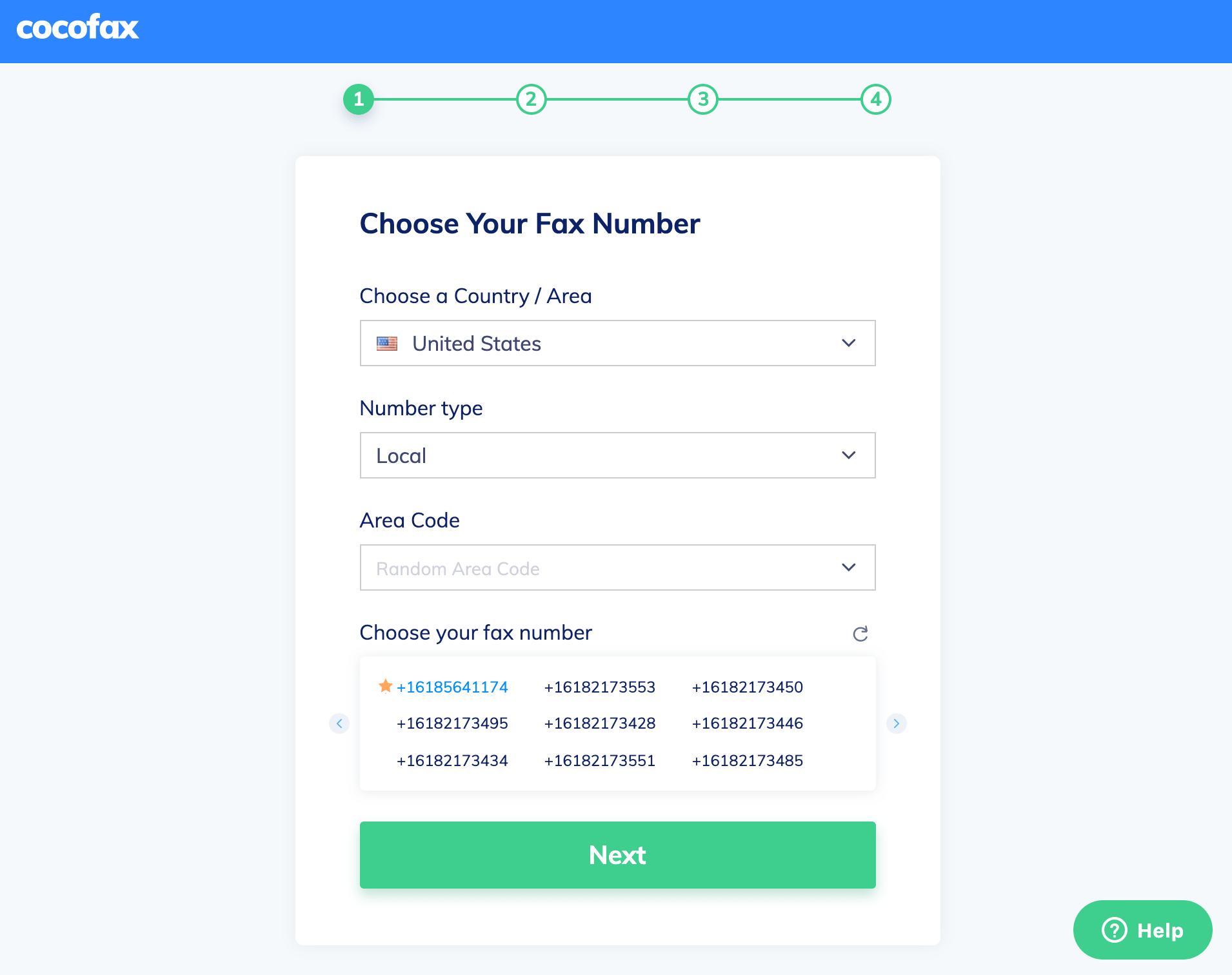 Step 2: After accessing the dashboard, tap on "New Fax", select the recipient country, and add the fax number you wish to send the fax to. You can upload the document from Google Drive, Box, Dropbox, or OneDrive.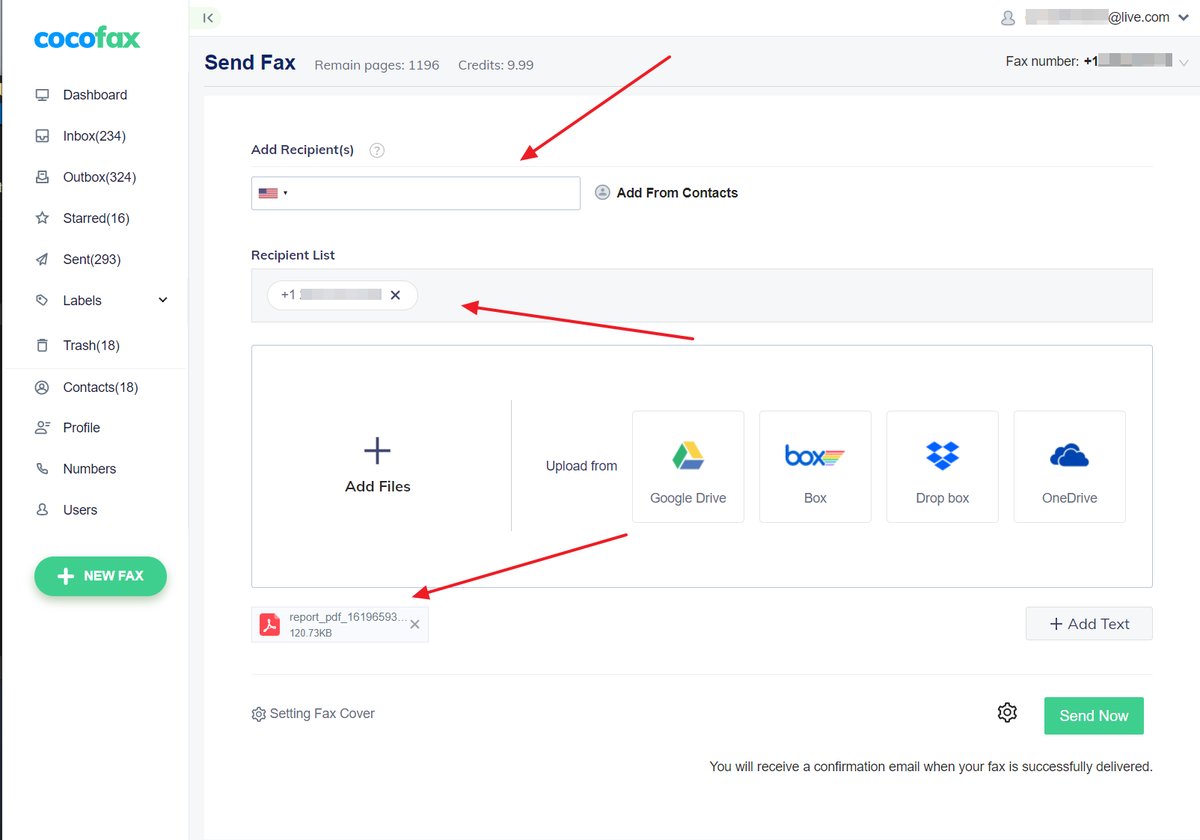 Step 3: Add an appropriate text along with the fax and tap on 'Send Now' to conclude sending the fax through a web browser.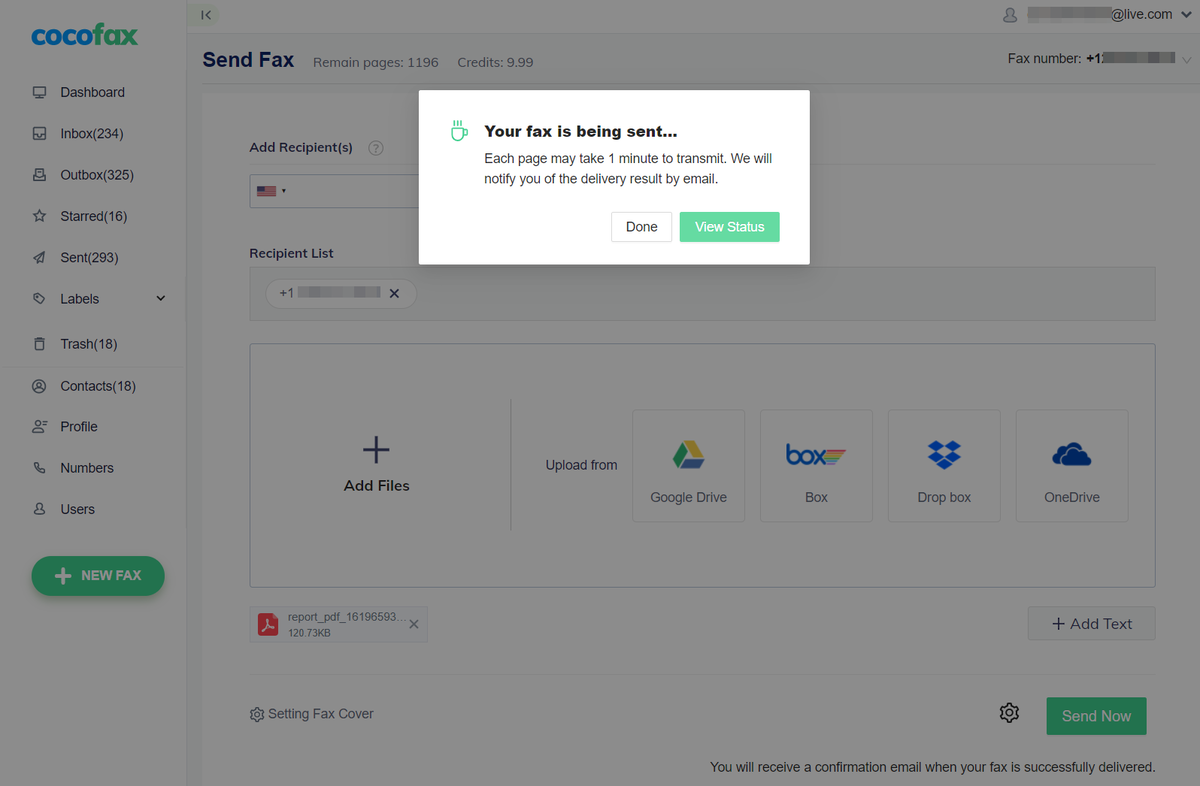 You can also watch the video below:
Fax through Internet Using Email
CocoFax offers an email solution to its users for sending faxes through their Gmail, Hotmail, Outlook, or any other preferred email client. To carry this process, they need to follow the following steps.
Step 1: Sign up with your email on CocoFax, and select your own free fax number and plan.
Step 2: To send a fax from your email, you are required to access your email account and compose a new email.
Step 3: Add the fax number in the receiver's field. However, you should make sure you are writing in the correct format - the fax number with the country code and '@cocofax.net' at its end. Please note if you are sending a fax from the U.S. to the U.S., you need to add the country code '1' before the fax number.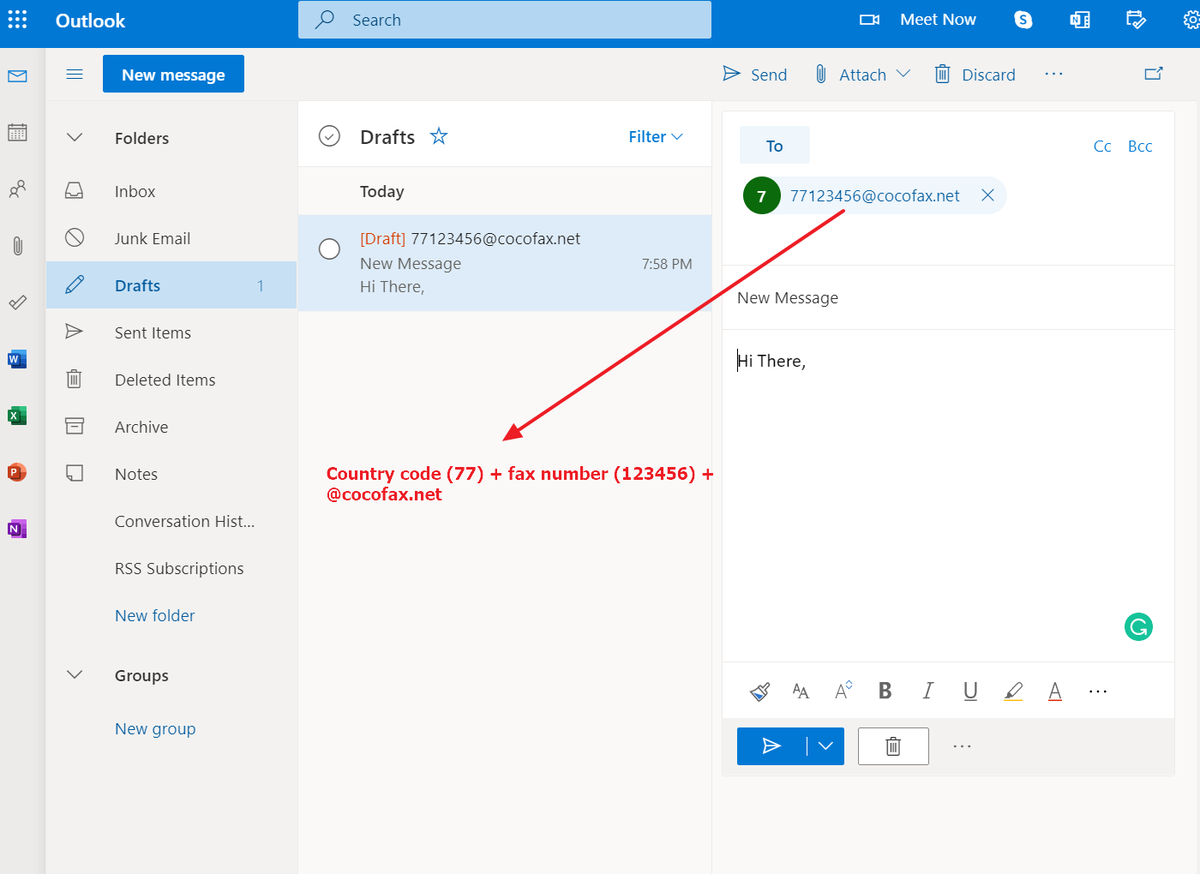 Step 4: Add in an appropriate 'Subject', and upload all necessary documents. Tap 'Send' to conclude the procedure. CocoFax receives the email and sends it as a fax document.
You can also watch the video below:
Things to Remember
There are several things that are to be kept in mind while managing and sending faxes across the internet with CocoFax, which are provided as follows.
If you are faxing with a web browser, you are required to simply add the fax number across the required field. Conversely, for faxing with an email, the user needs to add '@cocofax.net' with the fax number.
Faxes that are not delivered properly are due to errors across the receiver's end or due to busy fax machines.
Always check the confirmation message sent by CocoFax across your registered email account after you successfully send the fax.
You can use any email client to send a fax through your registered email with CocoFax.
Endnotes
It is extremely easy and convenient to send a fax over the internet. With platforms such as CocoFax, it has become more accessible to manage faxes across the internet. It is up to the user to utilize the web browser or their email clients for sending faxes all around the world.