Beyond Zoom – What are the 16 Best Remote Work Tools?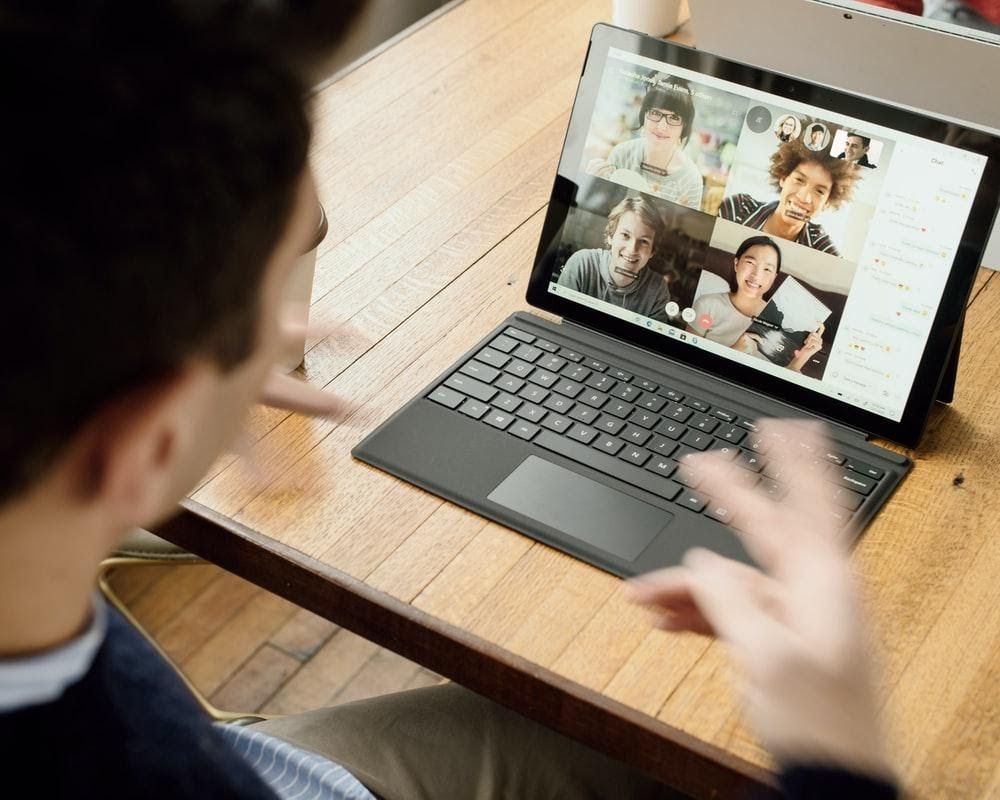 Remote working became the norm for vast swathes of us during Covid, but it's long been a freelancer's way of being. With hybrid working increasingly being the buzz phrase that's here to stay, and freelancer dominance growing, it seems that remote work is the new normal. Remote work is made possible by having the right digital tools in your toolkit, including mobile app analytics. These apps and platforms help you to communicate, organize, bill and more. But with the huge variation of choice out there, what are the best remote work tools.
One essential tool for remote work is mdm systems (Mobile Device Management). MDM systems allow businesses to manage and secure their employees' devices efficiently, ensuring data privacy and compliance. With an MDM system, companies can remotely monitor and control devices, enforce security policies, and streamline software updates across their workforce.
These systems provide a centralized management solution that simplifies remote work operations and enhances productivity. The benefits of indoor tracking for remote work can be seen in how it improves productivity. For example, employees are much more likely to complete their tasks on time when they know exactly where the office is located and what direction its location lies within any given space or building which helps them estimate arrival times at certain locations accurately as well.
Here we cover a wide range of the best remote work tools, ensuring that you can reach into your toolkit and always have what's needed for the job.
ViiBE
Source: https://viibe.co/wp-content/uploads/2020/04/ViiBE_logo.png
There are many instances where you need to carry out inspections. It might be of a product, service or a worksite. This is time consuming and laborious. Remote inspection software allows you to skip the site visit and carry it out remotely instead. The inspector still inspects, just via a screen through live streaming.
ViiBE is a virtual inspection tool that saves time, but also reduces your carbon footprint, as no travelling to site is needed. Being cloud-based, it's constantly updated as you need, so there's no need to buy new versions.
Slack
Source: https://a.slack-edge.com/80588/marketing/img/media-kit/img-logos-mobile.png
Remote teams need to communicate effectively and to do that, they need to put in extra effort and use dedicated tools to make it possible.
Slack is a chat communication tool which allows team members to communicate in real time. You can set up different chats so that communication is streamlined. It integrates brilliantly with other apps, such as Dropbox, and is generally an essential part of team communications. It's also a really low cost communications option and easily scalable.
Dropbox
Source: https://aem.dropbox.com/cms/content/dam/dropbox/www/en-us/branding/[email protected]
A file hosting service is needed so that remote workers can store all their files in one spot, securely, and the relevant people can access them when needed, wherever and whenever. Sharing large files over email is often impossible, definitely cumbersome, and not always secure.
Dropbox is an online library which provides a place to store, organise and manage files. It's cloud-based, and very secure, and has a 2GB storage version available for free. It allows work collaboration with ease.
Trello
Source: https://cdn.dribbble.com/users/540920/screenshots/2355118/trello.png
When there are projects to manage, there needs to be some way of keeping track of everything. The Kanban system, developed by an engineer at Toyota, which keeps things in order using a card system and visual prompts, is often favoured.
Trello is a project management tool which uses the Kanban system, which really suits remote workers, as well as those onsite within an organisation. The visual lists make project progress easy to track and follow, and 'cards' can be arranged easily to plan, organise and delegate.
EmailAnalytics
Source: https://i0.wp.com/emailanalytics.com/wp-content/uploads/2018/01/logo-mark.png
There are various different ways in which it is important to oversee the productivity and effectiveness of remote workers. With certain roles, such as in sales and customer service, being able to visualise your team's email activity is invaluable.
EmailAnalytics is a tool which allows those with permission to see things such as average email response time and total numbers of emails sent. Benchmark data is also included so that you can gain insight into how things change over time.
Asana
Source: https://assets.asana.biz/m/7342a96f034ee491/original/trademark-logo-lockup-horizontal.png
Managing projects in terms of time lines and automating what can be automated, makes project management and task management easier.
Asana is a comprehensive task management software which can be used for remote teams of various sizes. It's very task-centred and individuals can easily see their responsibilities.
Google Drive
Source: https://image.winudf.com/v2/image1/Y29tLmdvb2dsZS5hbmRyb2lkLmFwcHMuZG9jc19pY29uXzE2MDQ1NDEyNzRfMDA3/icon.png?w=&fakeurl=1
Cloud storage isn't just limited to Dropbox. Google Drive is a popular storage and collaboration cloud storage app, again useful for working together on and sharing documents that are too large to share by email.
You can easily work on documents within Google Drive, keeping them backed up and secure. It's particularly handy for documents, spreadsheets and slide presentations. Like Dropbox, it allows users to access documents from anywhere at any time, perfect for hybrid remote work.
Krisp
Source: https://help.krisp.ai/hc/article_attachments/360024409739/Not_active.png
All those frustrations of irritating background noise that make video calls a nightmare? They don't have to exist. The technology is there to enable productive calls –whether on Zoom or another platform – by removing all the background noise at both ends of the call.
Krisp does this, making it easier for video meetings to be focused and less hampered by background noise.
Todoist
Source: https://blog.doist.com/wp-content/uploads/2015/09/[email protected]
It doesn't matter if you're actually in an office, office-style jobs require you to be a to-do-list-pro. Knowing what tasks have what sub-tasks and what priority they are, is essential to efficiency and productivity.
Todoist is an app that allows you to manage your to do lists all in one place. You can add documents to tasks, create notes, change priorities, and generally create the best and most glorified to do lists you ever have.
Basecamp
Source: https://seekvectorlogo.com/wp-content/uploads/2020/07/basecamp-vector-logo.png
Basecamp draws together many of the purposes of other remote working tools to combine project management and communication. It's designed to be simple and be a centralised point for teams to work. It contains everything from to do lists and work flow management through to calendaring and real time communications.
Basecamp has been popular with remote teams since before Covid got in on the action. It itself includes various different tools which can be used e.g. time tracking. Basecamp now has many rivals, but it is still a popular choice for many.
Kickidler
Source: https://www.kickidler.com/assets/materials/kickidler-logo.png
Knowing that managers have their eyes on their remote teams and know who is doing what (or who is not doing what), is essential. Struggling to see what workers actually get up to is one of the main arguments for bringing them back onsite.
Kickidler is an employee monitoring software that helps ensure remote workers are dedicated and on-task, even if they are working remotely. It includes lots of insight tools from real-time screen and recording, to time tracking and employee productivity analysis. There is also quite a lot of self-monitoring possible – so if you struggle to know where your time goes, this could also work for you.
Milanote
Source: https://media.creativemornings.com/uploads/sponsor/logo/7811/black_5x_vertical.png
For creative remote teams it is difficult to replicate the spontaneous and imaginative collaboration that comes from visual boards and walls.
Milanote is designed to allow creatives to organise their projects through visual boards, just digitally. It's like bringing the wall of the creative studio onto the screen of every worker. The boards can be used privately, by an individual working on their own, or they can be shared and worked on together. It's possible to add in notes and to-do lists, as well as of course upload images and files.
Dialpad
Source: https://storage.googleapis.com/dialpad-cms.appspot.com/cms/v3/Dialpad_Poster.png
It's not long ago that our image of a call centre would involve massive open plan offices with row upon row of headset clad employees. Now a call 'centre' is just as likely to be dispersed across multiple locations through remote workers. That's only made possible by technology.
Dialpad is a tool which creates a virtual contact centre. It uses Voice Intelligence, using artificial intelligence to make things more streamlined and efficient. Calls are routed intelligently and with everything in the cloud, call centre workers can be anywhere they have internet access.
It's really quite futuristic, with things such as sentiment analysis alerts, so that managers can pick up on the tone of voice of the worker!
Microsoft Teams
Source: https://logos-world.net/wp-content/uploads/2021/04/Microsoft-Teams-Logo.png
Slack is great for small to medium teams, but when it comes to big numbers and enterprise level communications, Microsoft Teams is a popular option. It's popular because it sits comfortably within the MS Office arena, integrating all Microsoft products seamlessly and making it intuitive to learn. It can do a lot, but fundamentally, it's used for chatting and video calls predominantly.
Evernote
Source: https://evernote.com/img/meta/evernote-og.png
There aren't many roles that don't involve note-taking in some form. Being able to do this online, pulling notes together from every corner of the internet and your mind, is an essential and ongoing task.
Evernote is the classic note-taking app which makes it easy to collate ideas and keep your notes organised, syncing them across your various devices. It's your digital notebook.
Know Your Team
Source: https://d1pmm0a8smalrv.cloudfront.net/assets/marketing/logo_icon-a3e81fc3862832213299567bad8982dabed21b2385fc9cc59c1f5d688d2356ff.svg
When your team works remotely, it is very hard to keep track of who is happy, who isn't, and how the workplace culture is developing. A way to help this is to use employee SaaS feedback software, designed to make it easier and simpler to monitor how people are doing and get their input.
With Know Your Team, you can hold team meetings and get feedback from people, encourage workers and share achievements.

When choosing the perfect suite of remote work tools it quickly becomes apparent that you need to spend money to make money. You've got to invest in these tools to make working remotely effective. Quick business loans can help ensure you choose the right tools for remote work and aren't simply tied to the cheaper and less productive options.

Author bio:
Asher Ismail is the co-founder of Uncapped. Uncapped helps entrepreneurs raise capital without giving up control of their business. Connect with Asher on Linkedin, and if you're looking for growth capital, check out www.weareuncapped.com.