5 Straightforward Tips to Find Investors for Your Startup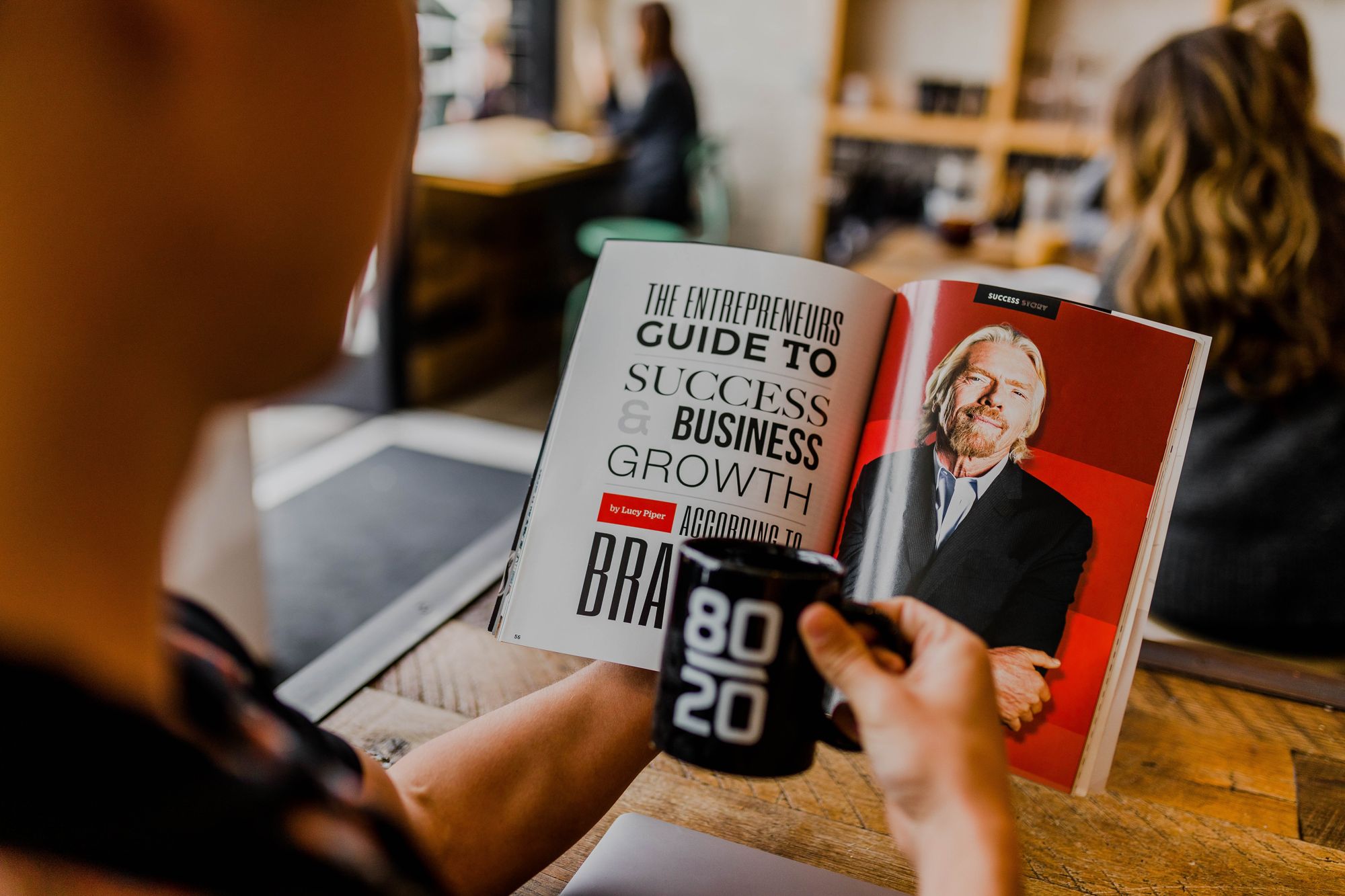 Raising funds to fuel their startup is one of the biggest challenges faced by entrepreneurs. That's because it's tough to convince a person or entity to invest in a new venture.
Statistics shared by Fundera reveal that one in four new businesses fail to receive adequate funding and this limits their ability to grow.
Most investors consider the business history, like the business's financial performance so far. Startups cannot offer this data.
However, besides history, investors consider factors like your business idea, MVP pricing and plan, a strong narrative, and business readiness among others. If your startup is a great candidate for angel or venture capital funding, we have a few tactics that will help you persuade investors to invest in your venture.
Let's take a look at what we are going to discuss:
Prepare a Compelling Pitch
Build Your Website
Sign Up to AngelList
Network on Social Channels
Try Crowdfunding Platforms
1. Prepare a Compelling Pitch
If you need to raise funds to fuel your startup, begin with creating a strong elevator pitch. An effective pitch shows that you know your business inside and out.
Like any great brand narrative, your pitch should tell a story. It should be compelling, credible, and concise because you may not have more than ten minutes (or even less!) to build your case.
A recent study by DocSend reveals that investors typically spend three minutes and 44 seconds looking at a pitch. Hence, it is critical to make your pitch stand out and tell the investor a persuasive story of your company.
Follow these tips to create an effective pitch.
Make sure it tells your brand story but balance it with data. Tell investors how your startup is solving real-world problems. This will give investors an understanding of how your product is making a difference in people's lives.
Check out how Mint, the personal financial services tool, loses no time to share how their product is offering value to users and partners.

Keep it short and simple. Simplicity shows clarity of vision. Hence, convey your idea succinctly using bullets. Investors don't need all the details right away.
Check out how Airbnb's pitch deck nails it with this first slide. The vacation rental firm leaves no room for confusion by mentioning, 'Book rooms with locals, rather than hotels.'
By the time the investor reaches the third slide, they are clear on why Airbnb makes sense.
Be realistic when describing your market. Every founder wants to boast about the market opportunities and the rate at which it's growing. But 'why should I invest?' is the question you need to address for your potential investors.
So, if your startup sells billing software, don't just talk about SaaS being a 130.69 billion-dollar industry with a healthy CAGR. The investor might wonder, 'SaaS is a billion-dollar industry but you are into SaaS finance. That's not worth billion dollars?'
Investors need to see that you have put in serious effort into understanding the market opportunity. So, define your market segment accurately.
2. Build Your Website
Your startup's website is one of the first things investors notice. It is the go-to platform when venture capitalists and angel investors want to learn more about your brand, vision/mission, the team, and the product you are selling.
Hence, your business website should convey your brand story, core values, and value proposition.
Share Your Value Proposition
Investors are thorough business people who want to know why they should give you money. They are interested in the WIIFM (what is in it for me?).
Hence, your brand value proposition should be clearly placed on the homepage in not more than 1-2 sentences. You can share the details in the 'About Us' section.
Notice how Digit, the all-in-one money app, wastes no time in sharing its unique value proposition - Stress less about your money.
Create an Investor Relations Page
An investor relation page explicitly asks potential investors to invest in your startup. When creating this page, make sure you share all the information an investor would be interested in.
Include a pitch, sharing why investors should invest. Add an investor presentation or video to persuade them to fund your startup. Further, include a financial section to help them access all past financial and press reports at a glance, just like Etsy has.
Add a Lead Capture to Engage Investors
Lead capture forms and gated content can transform your website into a lead magnet. Make sure your website has -
Subscriptions to latest reports or newsletters
Sign-up forms triggered by traffic showing exit intent
Gated content like white papers or videos
Embedded CTAs to product or service pages

Don't Ignore the Design
Opt for a professional design that's sleek and minimalist. Your website should reflect what your brand stands for. So, make sure you hire a professional web designer to create an impressive business website.
3. Sign Up to AngelList
If you are planning to launch a startup, you'll need angel investors (the first round of funding) to invest in your venture. A good place to start is by signing up on AngelList, the most talked-about platform in the world of angel investing. Well-known brands like Uber, PillPack, and DraftKings took off from this platform.
AngelList is a US-based platform that connects angel investors with startups seeking funding. With the mission to inspire a new generation of funders and founders, AngelList can help you get the necessary funds to scale your startup.
The platform offers a streamlined approach and infrastructure for startups to raise money for their venture from angel investors, free of charge. So, if you are looking to connect with investors and raise adequate funds, AngelList is the place for you.
4. Network on Social Channels
A recent survey revealed that investors and business analysts are increasingly making investment decisions based on the social media profiles of founders and companies. As per the research, 98% of investors use digital sources to investigate and conduct research about startups before investing.
Moreover, another survey published on CNBC shares that social media is the most popular source of investment ideas for young investors.
Hence, social media marketing is critical to building your brand image, connecting with investors, and engaging them effectively. Further, social media offers a great opportunity to collaborate with industry experts and influencers who can help boost your brand visibility and reputation.
The most popular social channels you should aim for are -
LinkedIn is considered as one of the most effective social platforms for professionals wanting to connect with founders, investors, and venture capitalists in a specific niche. The channel allows industry professionals to build relationships, establish authority and thought leadership, generate leads, gain business insights, and conduct market research.
The platform also has various online communities that encourage business professionals to connect and collaborate on various projects.
73% of investors use LinkedIn to research investment opportunities. It is a platform where they carry out most of their due diligence, allowing them to make the most informed investment decisions.
Hence, it is important to work on your brand image on this platform by sharing stellar content. Make sure you consider the following pointers.
Share thought leadership articles in your niche
Show that you are active in this domain by staying active on the top communities in your industry
Consistently share content on how your product or service is making a difference to the target audience
Share customer testimonials because these act as social proof
Twitter
Twitter continues to be a valuable social tool to stay on top of the industry trends. Serious investors wanting to keep abreast with breaking news and industry developments are active on Twitter. It is easy for investors to connect with experts in the industry and procure insights into the market.
Besides, Twitter is a great platform where founders can initiate meaningful conversations with investors and share their pitches.
Check out how this venture capitalist gives potential startups a chance to share their pitch.
For boosting your visibility in Twitter to attract investors you should -
Find the most relevant conversations to contribute to
Contribute to these conversations constructively
Secondly, look for reputable VCs on Twitter, see who they are following, and follow them all. This will help you expand your reach and network.
Finally, unlike the audience on LinkedIn, Twitter can be leveraged to share serious industry insights on one hand and funny relevant memes on the other. People are on Twitter not just to learn but also to have fun. So, remember to share engaging tweets to grab the attention of your audience.
Check out how this tweet caters to a large group of people who have startup exposure.
5. Try Crowdfunding Platforms
The modern digital scenario has made it easy for startups to raise funds. Today, we have tools for every business need, allowing business professionals to successfully scale their ventures. The same is the case with funding. Businesses no longer have to depend only on the bank to offer them loans.
Crowdfunding is emerging as a popular way to raise money online to launch a business or support a mission.
Crowdfunding platforms help founders connect with donors or investors, thereby creating a smooth experience for fundraisers and supporters.
When looking for a crowdfunding platform consider factors like ease of use, history of generating fundraising success, pricing options, and social media integrations among others.
Platforms like Kickstarter, Indiegogo, and SeedInvest have a great track record of success with funding startups. These platforms can help raise brand awareness among VC firms and angel investors.
However, bear in mind that not all crowdfunding platforms are alike. These platforms are of two types -
Here, you create a campaign for your startup and invite individual contributors to donate - usually in small amounts - in exchange for a reward. This reward could be a preordered product purchase, a shout-out on a website, or a small giveaway.
If you feel your startup will be better funded by a large pool of small donations, reward-based crowdfunding makes sense.
This type of crowdfunding is popular among startups because the platform connects startups to investors who want to make larger donations in exchange for a stake in the business. In this case, the business will treat the contributors like minority shareholders.
This type is a better choice if you need a significant amount of cash to fuel your venture.
A majority of the crowdfunding platforms specialize in one of these. But a few also offer both types of crowdfunding. Research well to decide which one is more suitable for your venture.
Summing Up
Regardless of how unique and lucrative your business idea is, if money isn't rolling in, it is bound to run out of funds and eventually fail. Hence, it is important to consider all your funding options and actively seek out investors.
Investors are an invaluable resource for startups wanting to scale quickly. Use the valuable tactics shared in this post to attract suitable investors for your business needs.