20+ Key Trends That Will Drive Small Businesses In 2022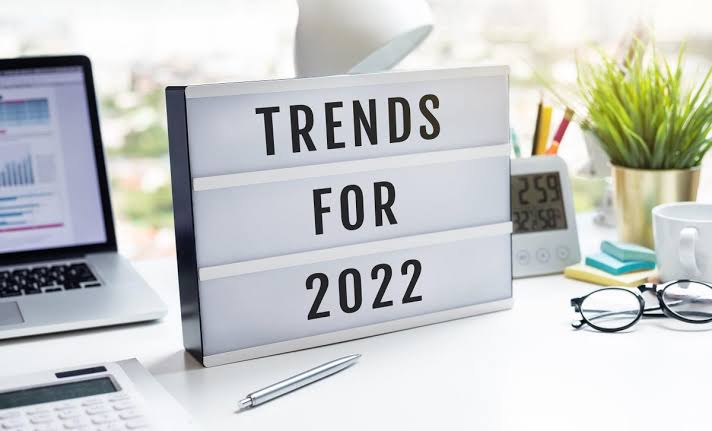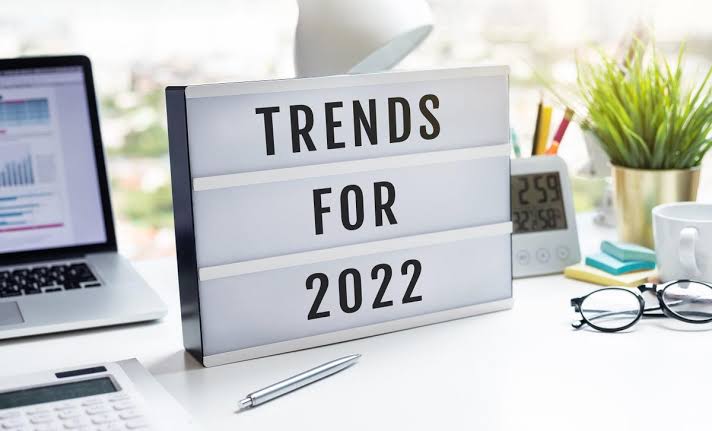 In the wake of the pandemic, small businesses went into a period of confusion and distress. Many are beginning to recover as new trends emerge under a new form of normalcy a year on. Vaccine distribution has buoyed entrepreneurs with a new sense of optimism as small businesses seek to find their feet once again.
However, there are many trends on the horizon that business owners need to keep an eye on. Here are 16 key trends that will drive small businesses in 2022.
#1. Automation
"What is one trend for 2022? Automation. Of course, it's not a new phenomenon. The work-from-home era, with its digital workspaces, gave a boost to AI implementation and took that trend to another level. Now, algorithms rule the world of marketing. Machine learning streamlines HR. Technology improves data analysis.  Manufacturing processes, design, human resources - AI impacts literally every aspect of the business.
Why would small businesses be especially interested in those solutions? Well, almost every start-up owner will agree that small businesses lack both people and time. While we dream big, we don't have the resources to reach our goals. Therefore, automation provides a solution. It speeds up time-consuming processes, allowing employees to focus on more relevant tasks. From deciding the best email marketing for Shopify to actually completing the process, automation has become an essential piece in the digital era. Aside from that, there is no turning back - AI will influence all types of businesses. Small businesses just must stay updated if they want to compete with giants. Once they slow down, they are out of the race."
Thanks to Santokh Sidhu, Owner, Topfixnow.
#2. Flexible/ Remote Working
"Remote work during the pandemic has proven that companies can maintain productivity levels while compromising on workspace and work hours. The definition of the workspace itself is evolving as employers attempt to build strong work relations using empathetic solutions to worker problems, such as allowing flexible work hours."
Thanks to Nate Torres, Imaginated.
#3. Increased Emphasis on Diversity and Inclusion
"Today's consumers want to spend their money with companies that support their values, and it's easier than ever before to research the policies, processes, and other information about businesses. On the other end of the spectrum, job seekers are increasingly selective about their preferred work environment, and want to be employed by companies that respect all team members equally and give everyone the same opportunities. It's not enough in 2022 to give lip service to diversity in your marketing materials. That needs to be supported by action and evidence that you're making meaningful progress toward reducing bias and becoming more inclusive."
Thanks to Debbie Winkelbauer, Nanshy.
#4. Efficacy of Digital Marketing
"Digital marketing has flourished alongside ecommerce trends and the new era of influencer and social media marketing. As an expert in this field, I have first-hand experience of the scope of digital marketing relative to standard marketing strategies. Not only is it a cheaper alternative for small businesses, but it also has a much more significant outreach and conversion rate."
Thanks to Greg Clark owner of GSD.
#5. Quality of Service
"Based on the current trends in the market, I can predict that small business growth will be driven by the quality of service they can give to their consumers. If a company can give the more efficient, personable and convenient service, they will more likely attract a greater market share. Building relationships, delivering on promises and constantly improving your systems will put your business ahead going into 2022."
Thanks to Keenan Beavis, founder of the Indigenous marketing agency, Longhouse Media.
#6. Digital Payment Methods
"One of the anticipated trends in this industry is the cashless payment method. Small businesses that will manage to adopt such can create an edge over their competitors. Consumers today prefer entities that can give a higher level of convenience to them and the cashless transaction is just one example. Adopting the safest, fastest, and most suitable software will be the key to optimizing it."
Thanks to Scot J Chrisman, The Media House.
#7. Employee Coaching and Mentoring
"Small businesses have to think outside the box and come up with new ways to get the right people and keep them around. It will be very important for employees to have coaching and mentoring opportunities to help them grow and improve their skills and abilities. A lot of people use coaching and mentoring to help their employees grow. Many businesses are using it to improve the skills and performance of their working teams around certain skills and goals."
Thanks to David Wurst, Webcitz.
#8. Cloud Computing
"This is one trend that is already happening and will continue to grow in the next few years. Cloud computing allows businesses to store their data on remote servers, instead of on-site servers, which can be expensive to maintain. Cloud computing helps small businesses cut costs on hardware and software maintenance, as well as increase productivity."
Thanks to Brian Meiggs, My Millennial Guide.
#9. Short Videos
"In 2021, short videos became trendy. In order to compete with TikTok, YouTube released #Shorts and Instagram released Reels. Short, vertical videos continue trendy in 2022. In fact, Facebook has already implemented Reels which sits at the top of the app.
Video production will also be producing shorter videos. YouTube continues to push out its Shorts continuing this trend. Since organic reach is down, video makers will follow the short video trend in order to get organic reach."
Thanks to Janice Wald, Mostly Blogging.
#10. Influencer Marketing
"This is a trend small businesses should be familiar with and use it for their business. Introduce your business, product, or service by working with social media influencers. More and more people are buying products that are launched by bloggers and YouTubers. You can pay influencers to help you launch your website to their followers. Another advantage of doing this is that newspaper and TV advertisements have huge overheads which are reflected in their advertising rates, however, influencers have little to no overhead. So they will be doing the same job of reaching out but at a lesser expense."
Thanks to Owais Shah, Indoor Champ.
"Consumers trust the opinion of an influencer on a brand or product much more than they trust brands themselves. Influencer marketing will also be affected by AI as it makes it easier to find the right influencers to partner with by identifying those with better engagement and a positive ROI. You might want to consider working with an influencer if your market is an active consumer of influencer content on social media."
Thanks to Sean Kelly, BookRetreats.
#11. Networking
"Small company owners can increase their efforts tremendously by networking with other business owners rather than expanding alone. Networking allows you to get business lead referrals, hear new market perspectives, learn from other people's experiences, improve your game and pitch, and team up and establish partnerships that motivate and drive each other's growth.
Thanks to Justin Nabity, Physicians Thrive.
#12. Remote and Diversity
"In addition to the great strides in new technologies, such as AI, metaverse, online events, and so on, what we must not forget is the lessons learned from this difficult time. Remote work is here to stay, and we need to pursue this strategy bringing out all the positive aspects, considering inclusion and diversity.
Thanks to remote work, the talent pool is expanded; and as a result, small businesses can count on a more diverse and inclusive workforce. Just think that remote work gives the chance to hire people from all over the world, which means different perspectives, cultures, characteristics; that is an incredible plus and enrichment for a company."
Thanks to Tomek Młodzki, PhotoAiD.‌‌
#13. Internet of Everything
"The internet of everything, economic diversity, and the blockchain will be a few of the biggest influences on small businesses. Media is an industry that has begun to shift in incredible ways. We started with magazines and newspapers, but then we moved online to find blogs, custom design websites, and now we even have companies like Twitter dedicated to live updates and information. The future, though, is limitless as the media goes beyond just what we read.‌‌
Thanks to Yumna, Social Champ.
#14. The Appropriate Usage of Social Media
"To drive small businesses in 2022, one trend that will show them success might be in the appropriate usage of social media to create an audience. With TikToks, creative and personalized newsletters on the rise, using this at the right places can help them start quickly. The trends of creating an expert network and a transparent workplace establish trust and increase efficiency."
Thanks to Dan Barrett, Pacific Precious Metals.
#15. Businesses Will Seek Help From Freelancers
"More small businesses will halt hiring and seek help from freelancers and VA's who can offer more affordable, automated services to help them grow. It is now a viable option to hire freelancers and contracted professionals for specific tasks that can make a big difference for your company - but will cost you little.
In a period where it's important to cut costs, limit expenses, but continue to put out a solid product, the use of freelance workers is a good option that can make a big difference."
Thanks to Jay Soni, Marketing Director at Yorkshire Fabric Shop.
#16. More Use of Data And Analytics
"Online marketing is becoming more dependent on data. To tell compelling stories to your target market, important data has to be collected and scrutinized.  It has become more important to use data to define the strategy.  Businesses have to understand the importance of every piece of data they collect, and how they can use this data to create stories that interest their readership, journalists, and market.  Companies that want to succeed today must embrace numbers and analytics and need to be smarter about how they use data. Data analysis gives deeper insights into behaviors and habits."
Thanks to Paige Arnof-Fenn, Mavens & Moguls.
#17 Email Marketing Will Be A Must-Have Strategy
"Email campaigns have always combined simplicity & cost-effectiveness. In a post-pandemic world, they became even more meaningful because businesses who win are those who care. The covid-19 still affects many people. Supporting them makes the difference. Brands should take this advantage to develop their email marketing strategies in 2022."
"Polish your email lists to nurture customers loyalty, raise your brand awareness or even boost your sales. Pay attention to your email headline (or title) as it represents most of the value of the whole sending. Every company having more than a thousand email addresses should run an email marketing campaign to get an edge over their competitors."
Thanks to Benjamin Poirrier, Prodima Agency.

#18. Explore The Possibilities of Smart Security
"Even though cybersecurity was a significant concern long before the pandemic struck, few small firms gave it a high priority. Data breaches are nothing new, and they are not going away anytime soon. Indeed, even Zoom data breaches have led to millions of accounts being openly distributed or sold around the world. Given the increasing amount of work that is being done outside of the office, small companies must become more vigilant when it comes to digital security. And they're investing larger portions of their budgets on software and technology, notably data security and other information-related issues."
"As enterprises seek to keep their data safe, the cybersecurity sector continues to demonstrate its creativity, especially by improving intelligent security technology that mitigates insider breaches as well as outside threats."
#19. The Purposeful Business

"This trend is seen pretty often these days. More and more firms are reconsidering their business objectives and adding more meaningful purposes. For example, your company has a purpose to make more profit or satisfy stakeholders but what's more? Here comes the need to add more meaningful purposes, for instance, understanding your company's social responsibility and doing something different to make this world a better place or something similar."
Thanks to Taran Sidhu, Cogneesol.
#20. Digital And Cloud Technologies

"Small businesses should value a solid digital presence. Using these technologies available would help your business stay on top and show your willingness to go with the trend where customers feel comfortable with the system and its convenience."
Thanks to Will Cannon, Uplead.
#21. The return of networking opportunities.

"A key trend that will drive business growth in 2022 is the return of networking opportunities. We know there is a pent up demand for in person networking opportunities after our experience of the last 18 months.
Those small businesses who can share who they are and what they do effectively, will gain an upper hand over their competitors. We're seeing more and more entrepreneurs going it alone and building their businesses and needing to get their name out there with limited marketing budgets.
Digital business cards are a cost-effective and sustainable way to grow your network effectively. They are also 100% contactless, important when we're all squeamish about taking any unnecessary items back home!"
Thanks to Matt Strutte, Blinq.
#22. Video marketing will thrive

"Looking back to 2021, most businesses use video as a marketing tool. As online viewing habits go, vlogs are perhaps one of the most popular forms of video content among internet users. We've seen celebrities and micro-influencer leverage this to interact with their fan base. By humanizing your brand, the raw and unfiltered feel of vlogs allows you to connect with your target audience on a more intimate level.
Besides, Video marketing can include anything from video on your website to using social media platforms (like tiktok) to promote your products or services. It is packed with perks and opportunities for business owners."
Thanks to Julian Goldie, Goldie Agency.
Thanks to Harrison Tanner Baron, Growth Generators.
Okay, that's it. So, what key trend do you think will shape small businesses in 2022? Tell us in the comments below.
‌‌‌‌