24 Entrepreneurs Share Their Goals for 2022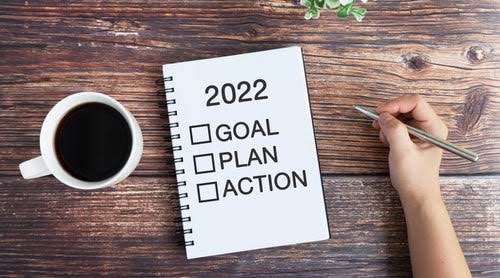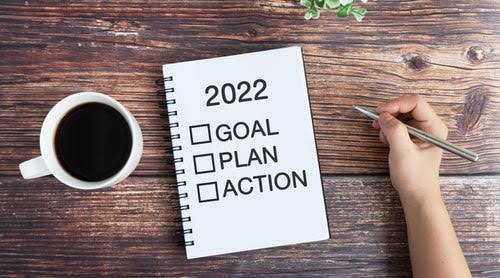 It's a new year and, right after the ball drops, it's time to go to work. Often entrepreneurs and business owners create their New Year's Resolutions around their business. It could be more revenue, hiring clients or launching a new product or service, but every new year is an exciting time because it's ripe with opportunity.
‌‌We asked entrepreneurs to share their business goals and what they were looking forward to in 2022. And this is what they had to say.
#1. Digital Marketing
"I will be focusing on Digital Marketing for my business in 2022. Digital marketing or mobile marketing is believed to be the number one helpful strategy to grow small businesses in 2022 and onwards. A strong online presence is a key element for business growth in this digital era because it helps customers to reach out to locals for their needs on one tap. Because more than 50% of customers purchase products online and share their reviews and experience and follow brands of products on social media. Hence, a website regarding your business information, advertising through Facebook, Instagram and other social media platforms help you grow your small businesses better."
Thanks to Aateka, CEO, Microblading San Diego
#2. Be An Author of Bestselling Books In 2022
"My resolution for the year 2022 is to become an author of bestselling books. I have published my book on Amazon. I am writing my second book which I have planned to publish this month. I am visualizing the books as bestsellers in multiple categories. This resolution will help me to become a renowned author at a global level. I will work with perseverance to achieve my resolution for this year . My author friends help me and will continue their cooperation in 2022 too. My mentor is a very inspiring person. I will be able to sell a million copies of my books this year . I will learn every skill necessary for my work. I will achieve my resolution for 2022 and be successful.
Thanks to Aviad Faruz, FARUZO New York.
#3. Build a Strong Digital Presence
"As a CEO, my top priority in 2022 is to build my business digital presence. Almost all the business is done online and through e-commerce nowadays, so it's important that your brand extends to social media. Ensure that your brand, including its visuals, voice, and messaging, is consistent throughout all your social media channels and other available digital platforms. These platforms can assist you in engaging with your customers in a personal sense by answering their inquiries on time and responding to their positive and negative comments."
Thanks to Elliot Higgins, Handytoolshome.
#4. Focus On Customer Satisfaction
"An unhappy customer will always hurt your reputation – ensure to answer all reviews even negative ones or have someone do that for you. I will try to focus more on customer satisfaction than in 2021. Always keep a high standard of service, respond to them diplomatically, calmly and offer a reimbursement too if needed. Take it to the next level: don't just answer the reviews but also you need to act on them! If you notice huge number of your customers have same requests or feedback, implement those changes in your hotel's daily life."
Thanks to Josh Zuckerman, CEO Ehormones MD.
#5. Get More Traffic to our Website
"For 2022, my goal is to have more traffic to our website as it has been fallen in 2021. More traffic is good for generating sales from a website and also for brand awareness. I will have to give attention to my website in the coming year. Moreover, I will ensure to make my website pleasing to the eye, easy to navigate, and constantly updated with all the latest information and helpful hints."‌‌‌‌
Thanks to James William, Types of Insurance For Businesses.
#6. To be the kindest version of myself
"I was standing in front of a restaurant ordering something to eat. An old man came near me and asked for money. I said I won't give you the money, but I will buy something to eat for you and he agreed. I bought a burger for him, he sat on the road and started eating. I cannot explain his gratitude but the lesson I learned from this incident is to make a goal to be kind in the year 2022. The only goal that I am obsessed with, is to be the kindest version of myself. I want to watch movies on kindness, read books, and meet people who go through kindness. I want to seek kindness from whatever medium I can. Because from giving a bar of chocolate to changing people's lives, there's no boundary to kindness. And I want to ascend that mountain as much as I can."
Thanks to Bret Arrington, CEO, Sell My House Fast Greensboro NC.
#7. Reshape Lifestyle
"2022 is going to be a year of challenge for me. This year I want to make a positive change both physically and mentally. I have so many goals for 2022. I want to work on expectation, emotions, and temper. I want to control my emotions, expectations, and attachments. For this, I decided to start therapy. I want to polish my communication skills to boost my confidence and talk to people normally. I also want to start working on my writing abilities and maybe start some sort of writing. I want to stop worrying about every minor issue and start living more openly without stress. I'm trying to reshape my lifestyle by trying to remain more harmonious at working out, healthy eating de-stress days, reading more books, and traveling."
Thanks to Malcolm Sawyers, CEO, Groovecontroldjs.
#8. Focus on Customer Support
"My goal for 2022 is to focus on customer support for my business. We all know how difficult it can be to get customers in the door. And once they're there, keeping them happy is even more of a challenge! The key to this? Customer service. Customers are always going to have questions and need help - especially if you've done your job well by providing an excellent product or experience for them beforehand. So make sure that before and after their purchase, you really focus on customer support; go above-and-beyond what they expect from your business so everyone comes back again for repeat purchases.
Thanks to Joe Davies, CEO Fatjoe.
#9. To Make Our Customer Service More Helpful and Engaging as Possible.
"Customer service is one of the best ways to maintain old customers and attract new ones. My goal this 2022 as a small business owner is to make our customer service more helpful and engaging as possible. I would like to use this as leverage for my business as it can be a free marketing strategy as well. An unhappy customer with the product is one thing, but an unhappy customer with the customer service experience will surely drive them away."
Thanks to Anton Radchenko, AirAdvisor.
#10. Elevate The Voices and Ideas of The Brilliant People Who Work For Me.
"My biggest goal this year is to elevate the voices and ideas of the brilliant people who work for me. Before founding my own business, I witnessed firsthand how industries can silence certain voices and do everything to protect the status quo. I vowed to never be that kind of leader. This is the year that I really want to let the world experience the great things that my team has to offer. I am setting out to do that by making 2022 a year of growth for my business, offering increased internal opportunities and training, promoting a non-judgemental atmosphere of idea sharing, and really making an active effort to listen whenever someone has something to say."
Thanks to Phil from Cash offer Please.
#11. Establishing a More Solid Online Presence
"In 2022, my main goals are related to establishing a more solid online presence. I've condensed them into two key activities - first, improve my website's Google rankings. By writing more content, using on-page SEO and link-building, I plan to increase my website traffic and grow my audience. Secondly, to build relations with other content creators in my niche. To achieve this, I'll focus on doing more guest posts and interviews. My main goal is to build connections with other content creators."
Thanks to Velin Dragoev, Keen Fighter.
#12. Grow My Blog to 100K Traffic And Support My Family In This Challenging Time
"I'm a young entrepreneur from a middle-class family in Pakistan. I would say I'm not from a low-income family, but my family is facing a financial crisis due to rising inflation. My father is an old person, and the whole family depends on his income. So in 2021, I started my first ever blog about entrepreneurship. Which I work on full time. My goals for 2022 are to grow my blog to 100K traffic and support my family in this challenging time. I want my father to retire and become the source of income for the family. And 2022 is the year I believe that will happen."
Thanks to Mikail Khan, Entrepreneurship Basics.
#13. Triple Our Website Traffic and Production
"My company's goal for 2022 is to triple our website traffic and production. We are looking to have over 200 articles posted on our blog and optimized for new potential clients to read and be informed. We also have a goal of hiring more agents in our call center to handle the overflow of business coming in. Another goal is to automate our customer service for our existing clients so if they have any basic questions they will be answered in a timely manner. We want to provide a smooth customer and sales experience both for our clients and our sales force."
Thanks to Tim Connon, ParamountQuote Insurance Advisors.
#14. To Continue With Our Grand Ambitions Of Launching Our Recruitment Sales Training
"Some of our main goals are continuing with our grand ambitions of launching our recruitment sales training, alongside what we have been doing the last four years on the SEO front, continuing to develop further effective strategies to generate more exposure across our brands and clients. Moreover, to continue our recruitment drive to find amazing diamonds in the rough (a little bit like me)"
Thanks to Deepak Shukla, The Pearl Lemon Group.
#15. Foster An Open Door Policy
"Community is such an important part in a company because the feeling of community grows within the mindset of the people in the organization. Moving into this year, we want to foster an open-door policy by being involved with our employees and showing that we are here to help them. By doing so, we hope to create a culture of trust and unity within our team."
Thanks to Rich Rudzinski, Tragic Media.
#16. Implement Technology on Larger-scale Within our Organization
"My goal for 2022 is to implement technology on larger-scale within our organization. I am personally looking forward to seeing more 'aha' moments with LeTip members realizing the new networking app we developed and other technology can help them stay connected to the world around them. We learned so much from last year's challenges, and we learned the solution to a lot of our problems is embracing technology. Taking these lessons learned, we will rebound together."
Thanks to James Brooks, Costumes Heaven.
#17. Expand Into new Markets Outside the US
"Our main goal for 2022 is to expand into new markets outside the US and become a global company. In order to get there, we need to enter each market individually and focus on establishing our business model before moving on to the next. All successful ecommerce companies are successful for different reasons and their strength's come from their different specialities. The thing they all have in common is the desire to keep building and improving on what already works. We sell pet portraits and other personalized gifts and we intend on spreading gifting happiness to every corner of the globe." In this journey of global expansion, exploring comprehensive business insurance options with a visit to BizInsure can provide the necessary support and security for ventures into new markets.
Thanks to Nathan Grieve, Impersonate Me.
#18. We're Focusing on Garnering end Results
"For this year, our company is focusing on garnering end results. We're focusing on optimizing our lead generation process and improving conversion rates across all projects. We mean to achieve this by doing in-depth research, creating hypotheses, and AB testing. We're also looking to expand the range of services we offer during 2022. It's my hope that this expansion will help reinforce our place in the increasingly competitive market of 2022."
Thanks to Eric Ang, One Search Pro.
#19. Build Dynamic Teams
"An organization's greatest strength is its ability to attract and retain a diverse and interesting group of people. In order to build an effective and well-rounded team, a smart manager can objectively determine the best individual for the task. It's common for bosses to hire people that are very similar to them. Businesses, on the other hand, benefit from a diverse workforce with a wide range of talents.
Leaders in business need to become adept at determining whether or not a candidate is a good match for the company's culture while also meeting the organization's desired outcomes. The better it is if they can put together teams that are as diverse as possible while still working cohesively as a unit."
Thanks to Tanner Arnold, Revelation Machinery.
#20. To Help Companies Succeed
"Setting business goals starts with our business plan. This charts a course to success, laying out our company's long-term business goals as well as breaking down short-term goals for a business to achieve as a step toward longer-term objectives. Unfortunately, many companies only focus on their business plan when they're starting up or when they need financing. This prevents them from putting their plans to practical use as a tool for guiding your operations.
At PriceListo, we position your company for success by setting a goal of reviewing our business plan regularly and keeping it updated to reflect changes in our situation. We keep our business plan up to date by scheduling reviews on an annual, semi-annual or even quarterly or monthly basis. We review our plan to make sure it defines quantifiable goals which can be measured through key performance indicators (KPIs). For example, our plan includes a goal of achieving a certain revenue level by this time next year, with benchmarks mapped out for each quarter."
Thanks to Admir Salcinovic, PriceListo.
#21. Show Appreciation
"Every successful entrepreneur understands that a company's most valuable asset is its workforce. When your team reaches a new milestone, make sure to show your appreciation and thankfulness. Increased productivity and lower turnover rates can be achieved by having a team of satisfied employees.
Make a point of publicly thanking your employees so that they understand how much you cherish and appreciate them. Your employees are a vital part of your business, so show them how much you appreciate their hard work. Organize a company-wide meeting where employees can publicly recognize one another for their exceptional service or for going above and beyond."
Thanks to Sumit Bansal, TrumpExcel.
#22. Develop Active Listening Skills
"An effective leader is able to both lead and listen to their team members at the same time. Your team may come up with innovative ideas that you hadn't considered. Making active listening a priority will go a long way toward satisfying your audience's desire to feel heard. In 2022, I will learn to be a good listener, give everyone an opportunity to speak, use nonverbal indicators to show you're listening, and acknowledge what they said when they finished speaking."
Thanks to John Riedl CEO, EasyCashOfferFlorida
#23. Self-Discipline
"Self-discipline is essential when making decisions at the workplace. Make decisions with the company and your team in mind, not just your own interests. Take into account all the possible outcomes before making a decision. As a leader, you display your integrity by making decisions based solely on the facts."
Thanks to Daniel of Application
#24. Improve the SEO of My eCommerce Website
"My biggest goal in 2022 is to improve the SEO of my Ecommerce website, Local Furniture Outlet. Through a strong SEO, we will easily be able to create long-term awareness about my business, increase reach, expand my target audience, and eventually generate more revenues. SEO is a tool that is effective in building the credibility of any brand, since sites that rank high on search engine results are more trusted and considered high quality.
By leveraging original content which could be in the form of text, infographics, and Videos, our website rank will get better while also boosting our content marketing efforts. We intend to achieve this by enhancing our SEO, running a website optimized for mobile and desktop devices, fast loading pages, and high quality content.
Thanks to Aaron Masterson, Local Furniture Outlet.
‌‌What are your goals for 2022? Tell us in the comments below.
‌‌